If you're a foodie, you can well resonate with the struggles of finding the best thing to satisfy your cravings.
In an ideal world, you would satisfy your cravings by browsing food reviews, taking up a suggestion or the gorgeous platter that once popped in your newsfeed and you've been eyeing for a chance to try it out. For us, it might be that day. Either cheat-meal-day or celebration. Might as well be that our cravings are taking a toll on us, as always. We have to eat something and it has to be finger-licking good! But then the moment of horror:
What to eat? Where to eat? Why this? Why not that? Why should you trust this review? What's the catch? Pfft.
But seems like our struggles as foodies can be minimized, to say the least…
Once, food groups on Facebook used to be your best options but no longer, especially after people stopped taking them seriously and strict rules disbar you from being free with your voice. Some aunty with a pompous nose and an unintelligible name would warn and block you.
But then I stumbled upon Gulp.pk. First I thought it's another food ordering app, meh. But no. Turns out, it's a whole social network for foodies! As soon as I started out on the app, I found a whole community of Karachiites. It feels somewhat like a Facebook dedicated for foodies.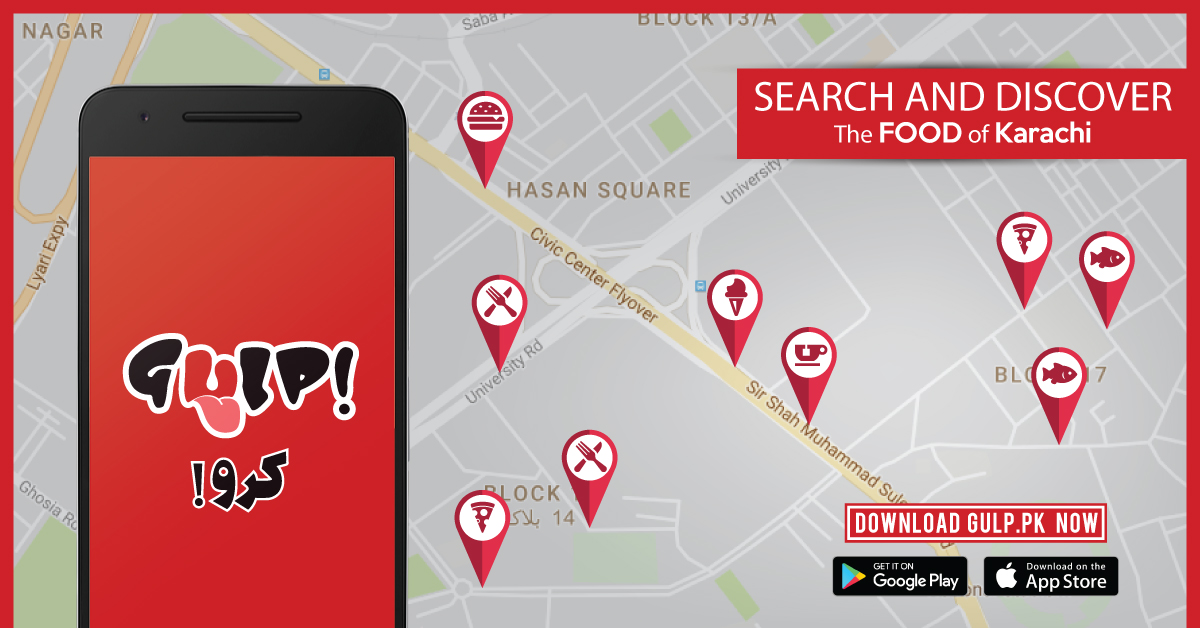 Browsing the network, I randomly searched for places to eat; it showed me a Chinese restaurant 2km away, a whole bunch of reviews on it as well as directions to the place. It was my quickest and most convenient experience of eating something great.
When I was done, I left a review by normally following the steps on the app by reviewing the food, ambiance and the restaurant service using images. And by the way, it's available for both iOS and Android users.
Social network for foodies sounds fun… what can you exactly do?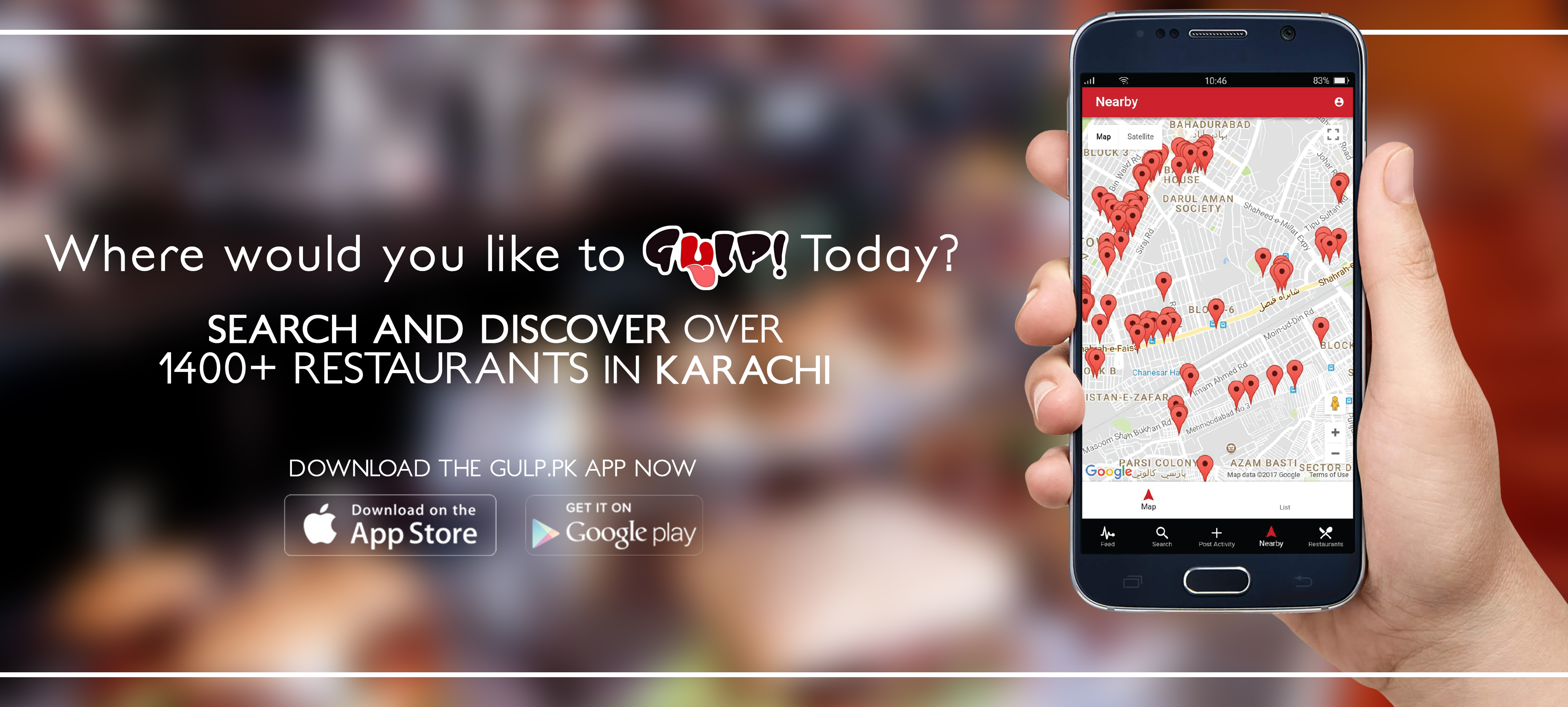 From what I understand, Gulp allows anyone to explore tastes of Karachi at someone else's expense. A whole community of foodies helping with their suggestions makes this app quite a healthy place to be. People here know what they are talking about. They dish out legit reviews, do not hold back in their remarks which make it very helpful. People have a chance to win free food vouchers by offering legit reviews.
With over 1400 plus locations across Karachi on board, deciding on what to eat, where to eat just got a lot simpler with Gulp.pk. Plus side, this might pace up the competition among restaurants to serve you better: win-win, right, foodie?
Here's what I personally found really convenient using Gulp:
As soon as your stomach starts growling, this app tells you of all the nearest locations you can eat at.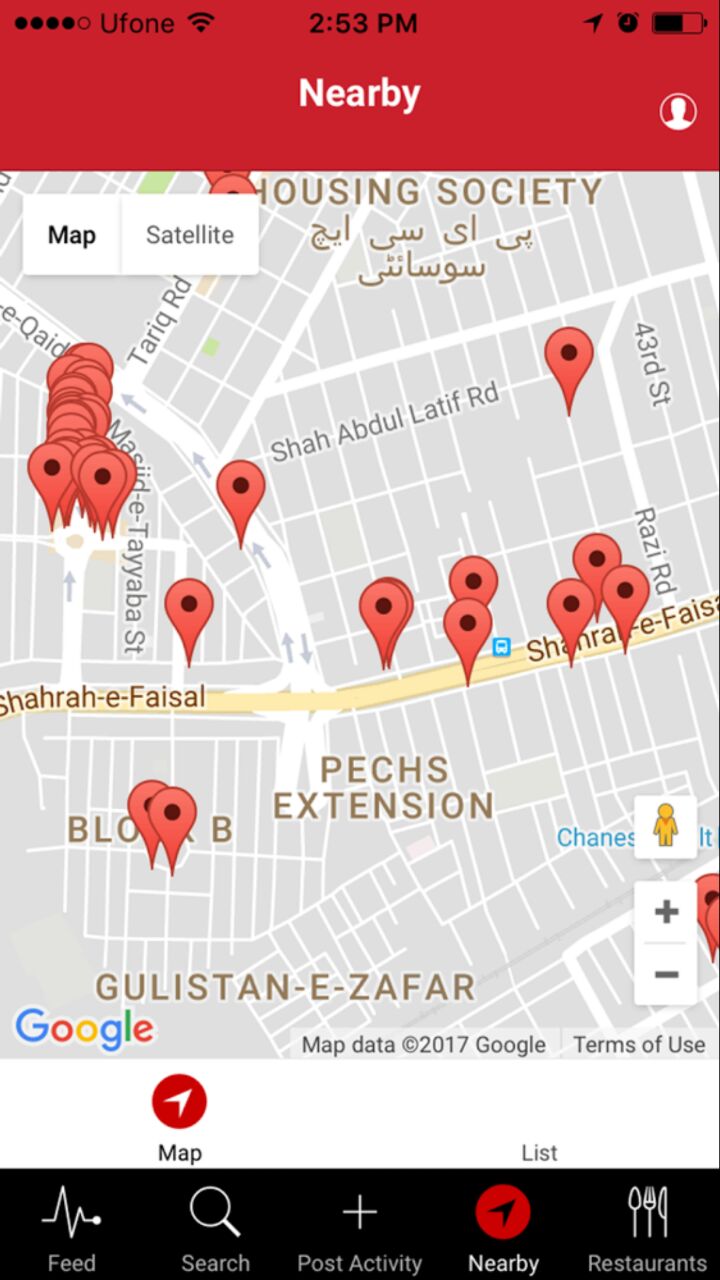 Decide on where to eat gets a lot easier thanks to a plethora of reviews on your Food Feed.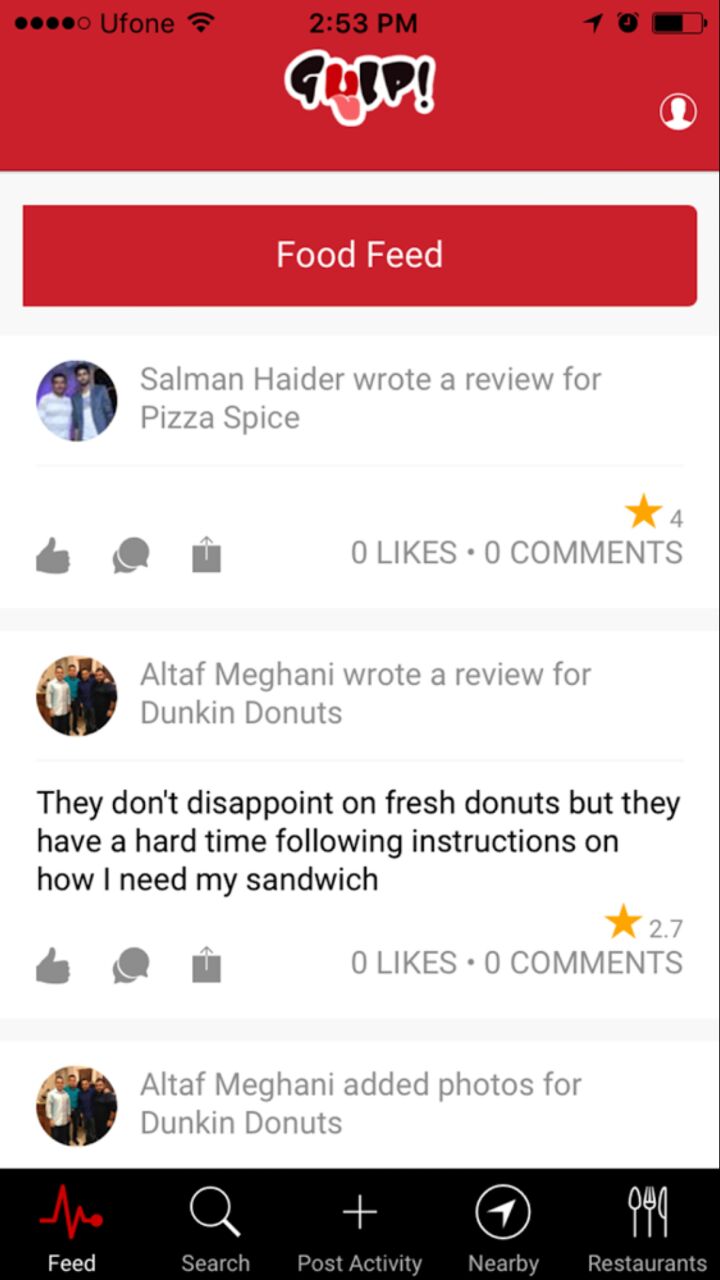 See the option of Maps & Directions? This is where it gets amazing!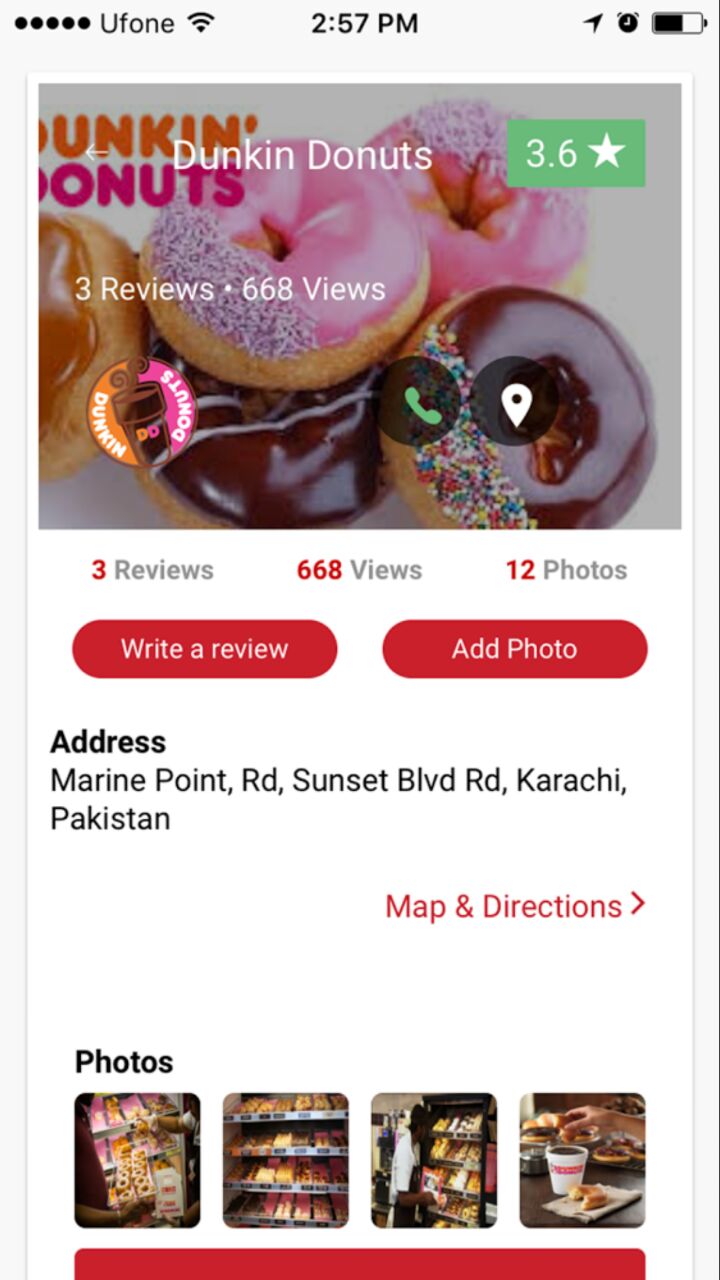 And hey, there's a search for Karachi's Biggest Foodie! Are you the one?
Calling out all foodies in the city, Gulp introduces a competition called, "Karachi's Biggest Foodie". The search for Karachi's best foodie goes underway from 14th August to 6th of September. Every week, a winner shall be announced and the one to lead by every week will compete for the ultimate prize of being crowned Karachi's Biggest Foodie!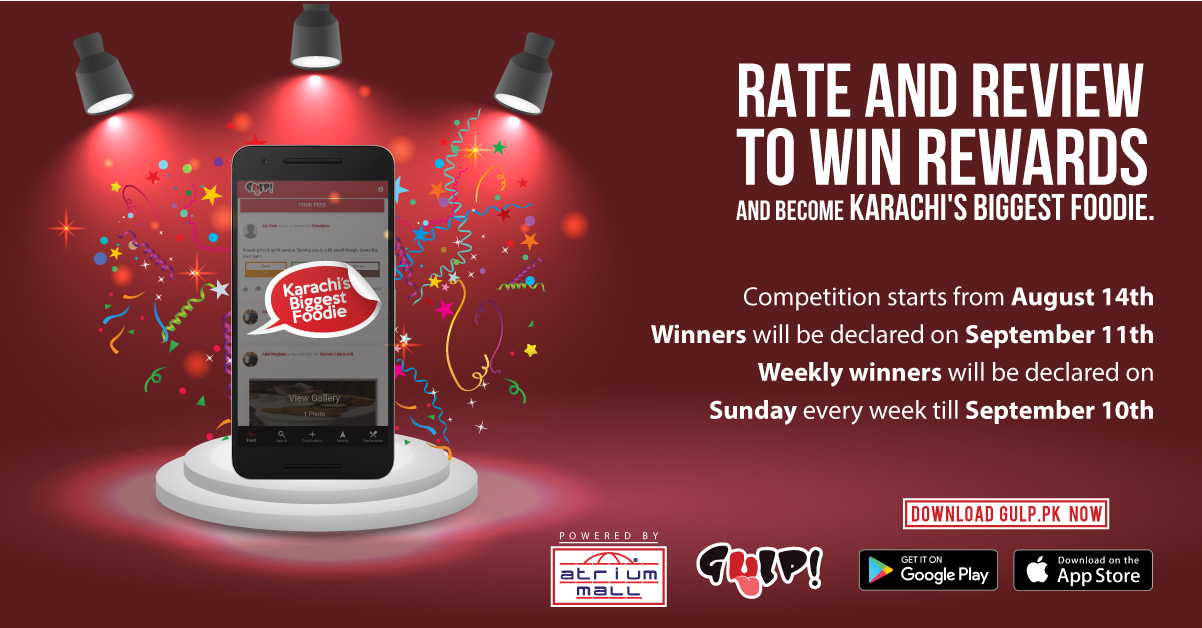 You can win points with every activity on Gulp app. You know what that means? That means eating those delicious platters more. Make noise about it. Like, comment, share and just be active on the social network. You have every reason because the more points you score, the better are your chances to win.
The leaderboard shows the top gulpers for the week. So, guys, it's time to unleash the inner foodie in you! Are you ready for it?