Daraz Gyara Gyara is live with 8 million deals that customers can avail
Here's a guide on how to get maximum discount on the different deals that are available:
Megadeals
Megadeals are curated by Daraz for customers and offer special prices that can be availed if customers use the discount codes that are provided on the products' sticker and make a payment using bank cards from Daraz' payment partners, Habib Bank, and Meezan Bank.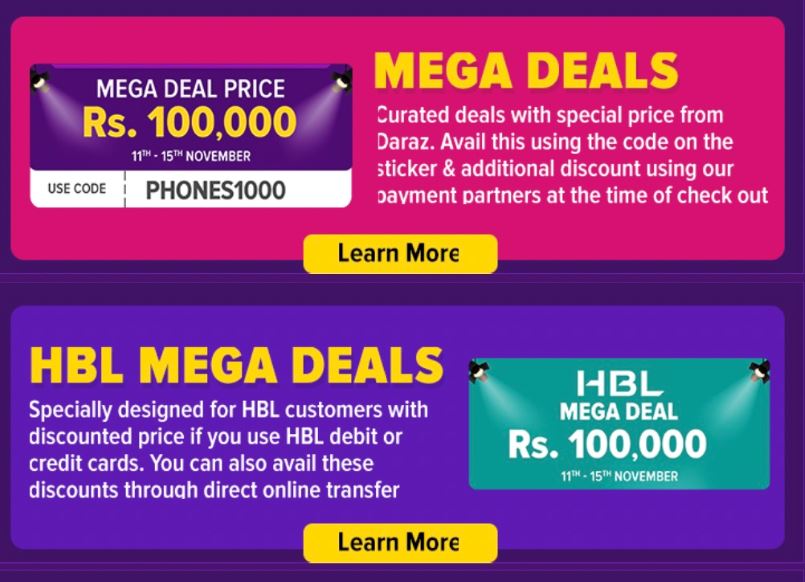 HBL mega deals
HBL is one of Daraz's golden partners for the Gyara Gyara sale. HBL mega deals are especially available for the bank's customers and the maximum discount can be availed by using HBL credit or debit cards. Customers can also avail these discounts through direct online transfer.
Wallet deals
Customers paying with the Daraz Wallet can avail these deals. All they have to do is spot the products that have the Wallet Mega deals sticker, activate their wallets and load them up to make payments.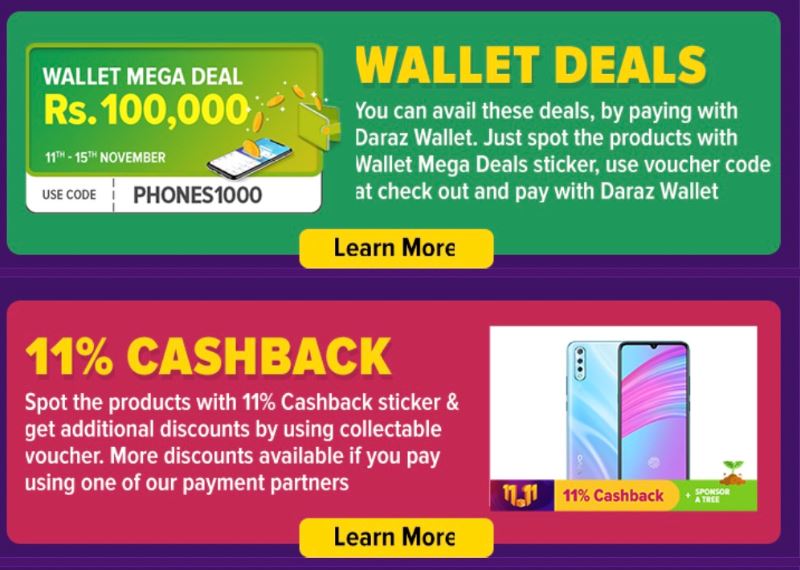 11% cashback
If customers spot a product with the 11% cashback sticker, they can get additional discounts by applying a collectible voucher and making a payment with one of Daraz's payment partners. The cashback will be deposited in the customer's wallet. 
All other deals
During 11.11, there are a number of vouchers that are available that customers can use. All they have to do is find a product they like and apply the relevant voucher and make a through one of the payment partners. 

There are different ways to get the maximum discount possible during the 11.11 sale and the value for money on all products is exciting! Make sure you don't miss out – start shopping on the Daraz app now! 
Happy shopping!