It seems like Islamabad is on a roll this month. Be it an amazing comeback to play the finals of Pakistan Super League or that magical snowfall on the Margalla Hills. Things seem to be taking a turn for the better for the capital city and as soon we'd think that things couldn't get any better, well…. they just did!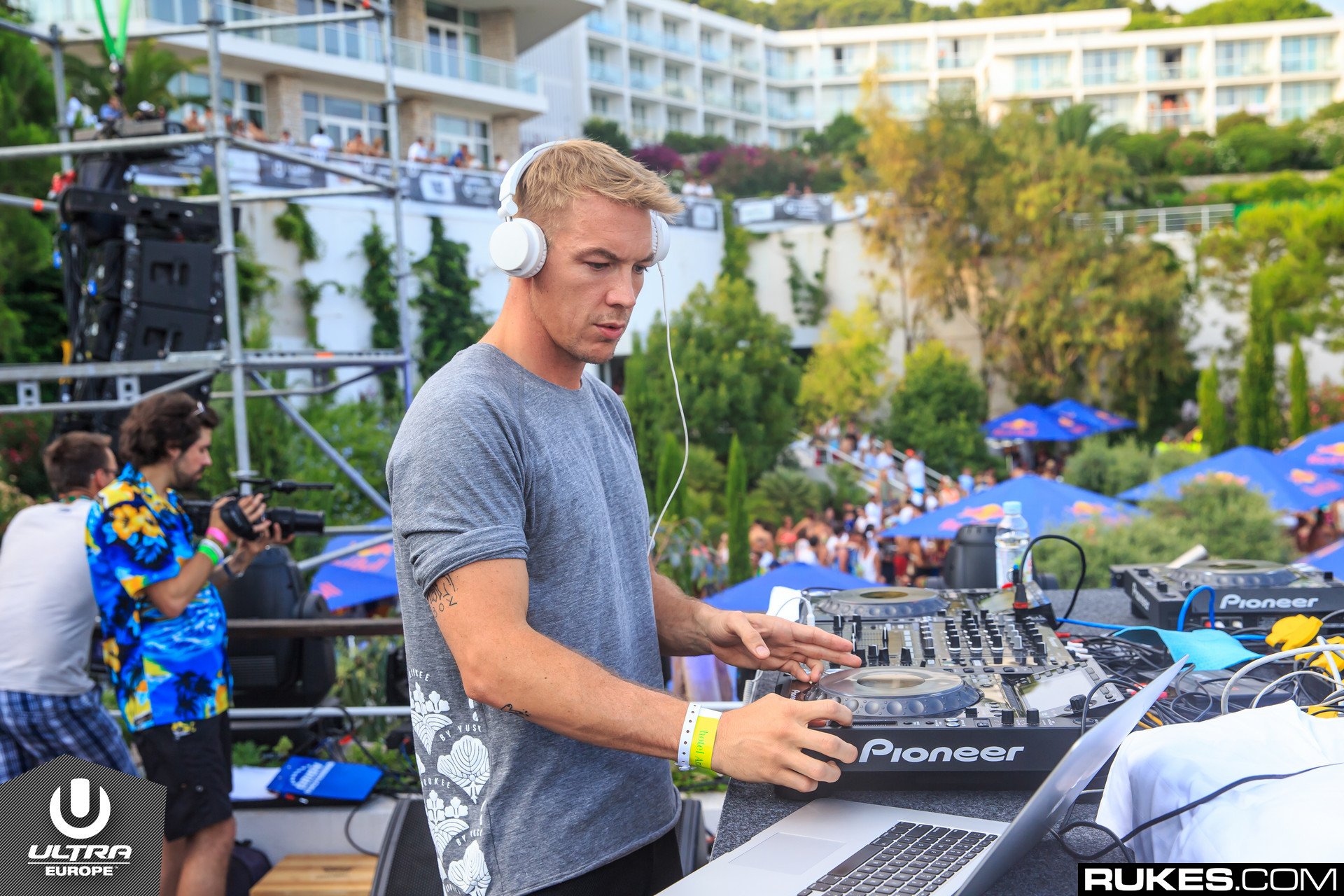 Islamabad born-and-bred rap artist of international acclaim, Adil Omar along with the sensational electronic music producer Talal Qureshi (The dynamic duo called Saturday Night Killing Machine) have managed to rope in one of the hottest DJs in the world right now and he's coming to Islamabad on the 27th of this month.
Thomas Wesley Pentz (better known as Diplo and the man behind EDM group Major Lazer) is headed to Pakistan along with the Swedish Rap sensation, Elliphant. You must have been living in a cave if you have not heard Major Lazer's big hit "Lean On"or any of his collaborations with renowned artists like Justin Beiber, Skrillex, Brittany Spears, Usher, Snoop Dogg, Madonna, Shakira, Beyonce and many others.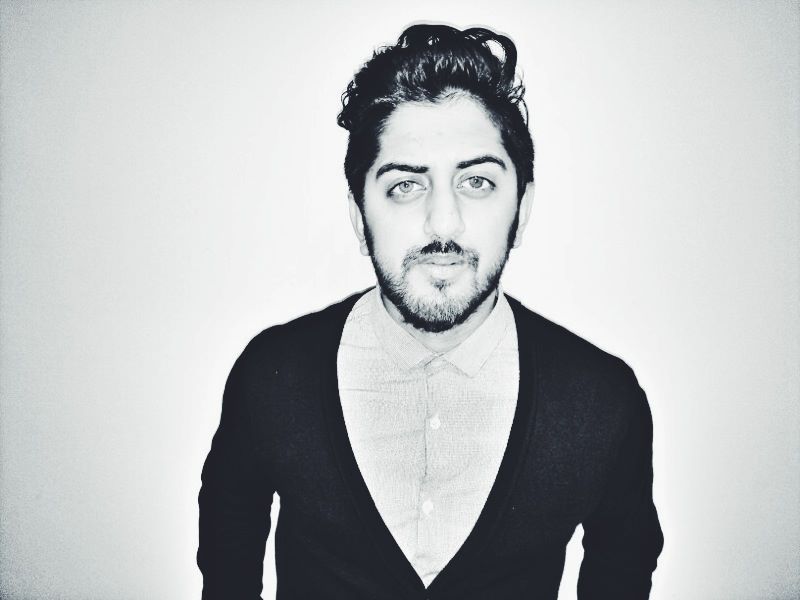 As for the local duo, they have been on a hot streak lately as Saturday Night Killing Machine would be sharing the stage with the 3-Time Grammy Award Nominated DJ in partnership with Radio 1 FM 91. This is another feather in the cap for this newly formed group, who since their debut in 2015 with the release of "Nighat & Paras" and a self-titled EP have gone on to become the first Pakistani act to be performing on the International stage  at SXSW (South by South West).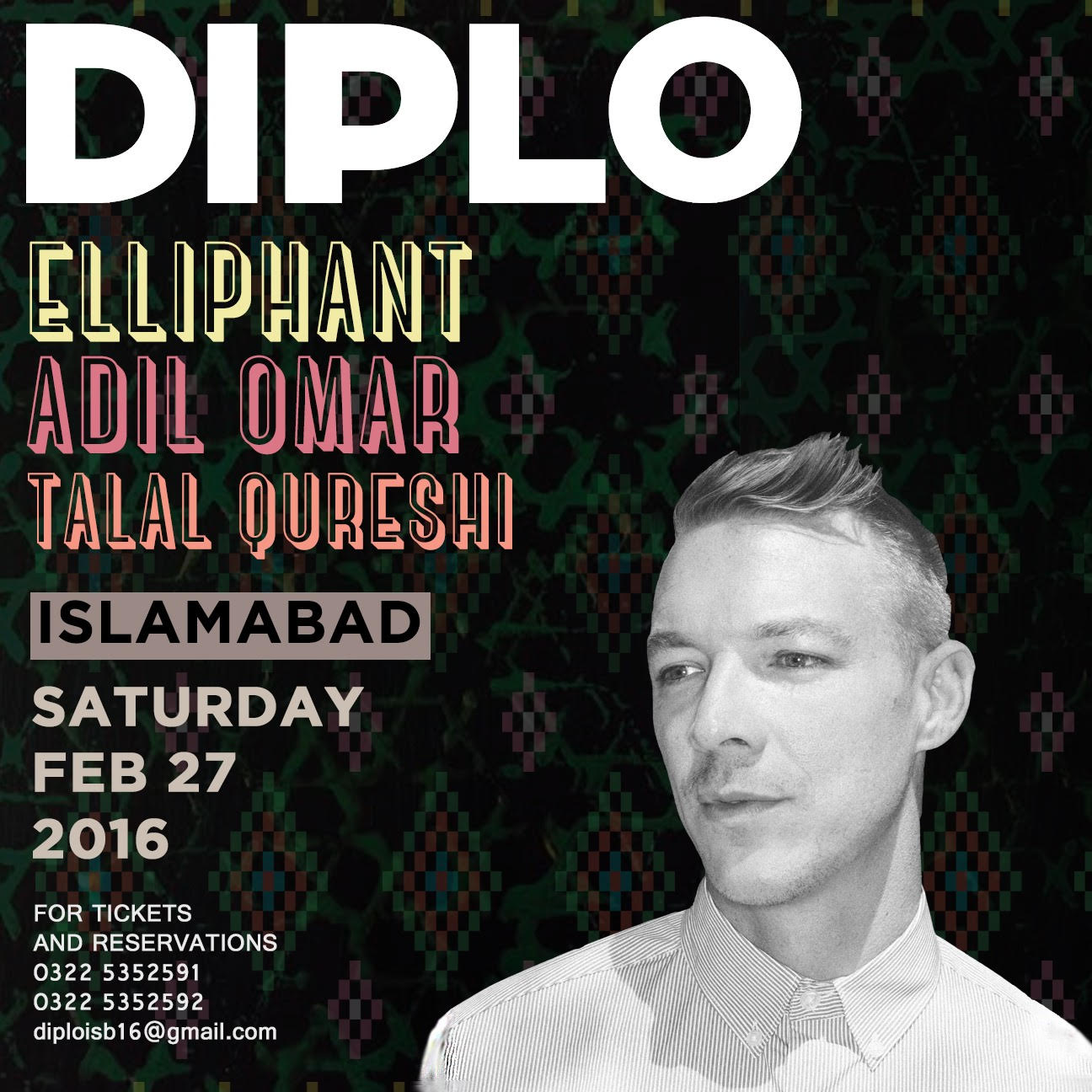 Furthermore, not only have this Pakistani group been invited to perform again in SXSW in 2016, but Adil Omar's EP 'Margalla King' and Talal Qureshi's 'Tropical Suicide' are scheduled to be released in Spring 2016.
This comes off as a great news for the music lovers in Pakistan who have been deprived of events of the magnitude due to the unstable law and order situation. Hopefully, this event would mark the revival of international music in Pakistan!