In Lodhran, a groom along with the wedding party was compelled to walk for five kilometers to the bride's home on Monday. As per the reports, the road was closed with containers ahead of a public rally of the Pakistan Democratic Movement (PDM) in Multan.
Owing to road blockages a groom had to travel a distance of 6km on foot. As per the details, the groom was at Lodhran's Dunyapur tehsil when he encountered numerous blockades with heavy contingents of police and other security personnel. They forced him, and his baraat to disembark from their vehicle and walk to their destination.
Adding to the inconvenience of the people, the shipping containers and heavy vehicles were parked at intersections around Multan as a security measure. Not only that but mobile phone services were also suspended.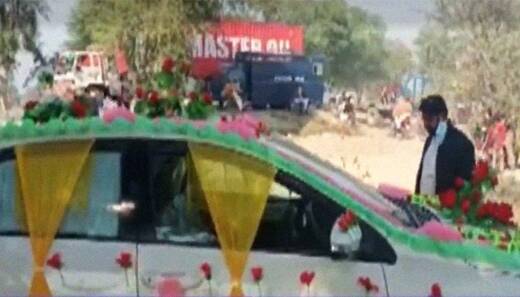 "The crossing is closed because of a public rally of PDM", the police said to the groom identified as Aamir. Following the directives of the police, the eager groom along with the wedding party left the vehicle and started marching towards the bride's home.
Following the orders of the police, the groom was not going to let some rally stop him from reaching his soon-to-be wife. Due to the road blockage, the groom with the baraat walked about 6km to the bride's house.
In addition to this, the vehicles of the wedding party were reportedly parked at the nearest stadium by the police. The frustrated groom criticized the opposition parties for ruining his happiness. oh, poor groom!
Here's a snap of the unlucky groom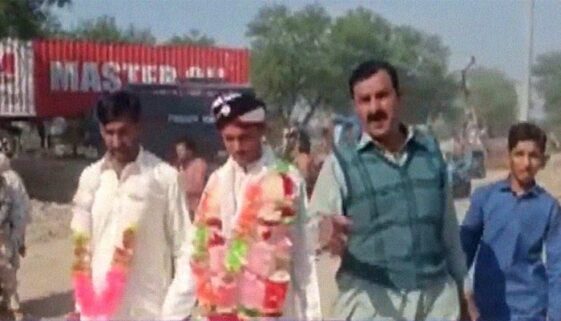 Poor groom! He even decorated his car for the wedding but was forced to leave it behind. It makes us wonder how the groom took his bride home. Did she have to walk all the way back to the parked cars as well? Oh, Dear God. The rally completely ruined their big day!
It is pertinent to mention here that several roads were blocked with containers ahead of PMD's rally in Multan by the local administration.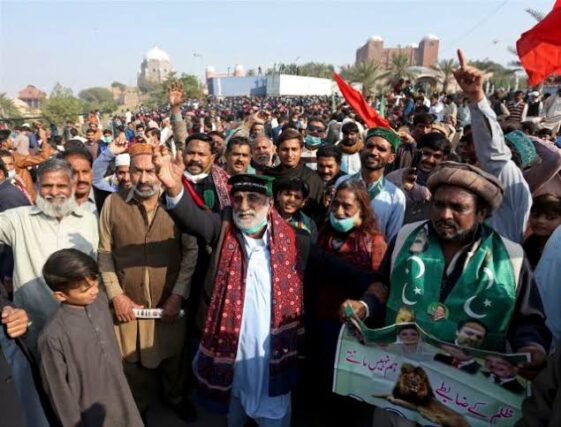 A number of activists of the Pakistan Peoples Party (PPP) and Pakistan Muslim League (PML-N) on Saturday overcame containers and obstacles set up by Multan authorities to reach the venue of the opposition PDM November 30 public gathering.
Since Bilawal Bhutto Zardari is currently in self-isolation after he tested positive for COVID-19, his sister Aseefa Bhutto Zardari addressed the PDM's rally in Multan, making her political debut. Former premier Yousuf Raza Gilani announced it on Friday while talking to reporters.
What do you think of this story? Let us know in the comments section below.