They say love can find you at any age. The saying came true as we witnessed an unusual wedding event. Professor Gulzar, 70, tied the knot in a traditional ceremony organized by his children and grandchildren in Islamabad on Tuesday.
Wedding ceremonies were organized by both families with the use of all traditional items and attended by a large number of guests from both sides. Interestingly, the celebrations lasted several weeks. In addition to Gulzar's children, Gulzar's grandchildren took part in the festive events.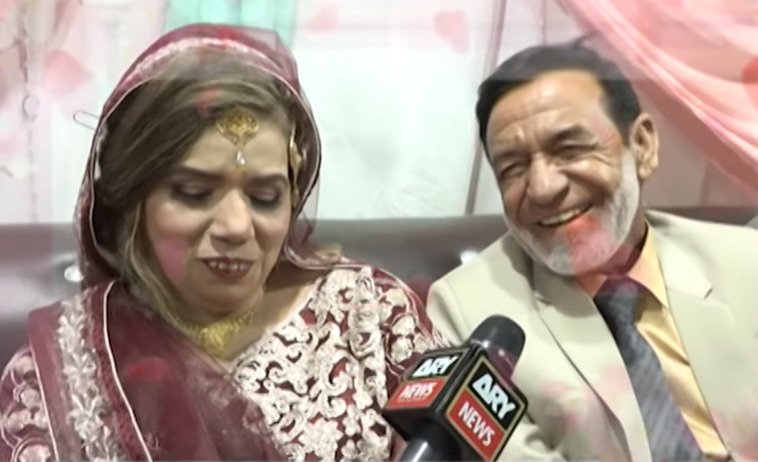 "This is me, this is our grandfather and we are marrying him," said the 70-year-old's granddaughter. In the wake of his wife's death, Gulzar's son always looked after him. His family hopes that by motivating him to marry again, he will be relieved of his loneliness.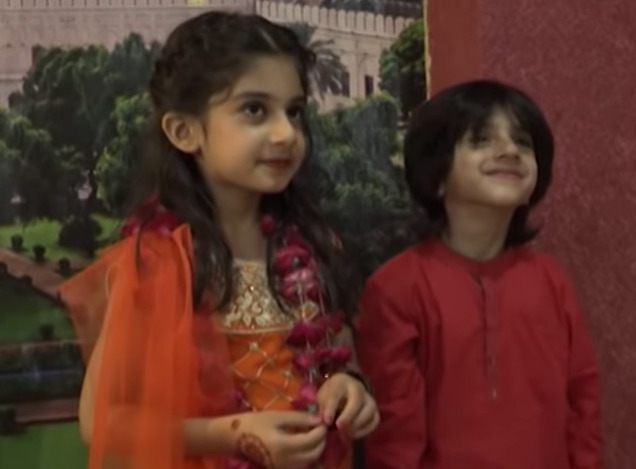 Gulzar says that being a groom again is a far cry from what he ever dreamed of. But his children have started a campaign to get him married again. "You can say if this my luck to see her [Nuzhat Yasmeen] for coming into my life," he said in a conversation with ARY News.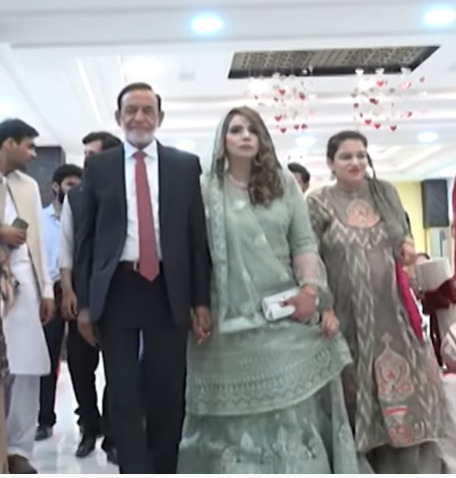 Nuzhat Yasmeen's response to being asked how it happened, "I am Gulzar's daughter-in-law Zainab's choice. I just want to say that wish me a happy life after the marriage".
In the aftermath of their meeting, Ms. Yasmeen agreed to make Professor Gulzar her companion. The two families worked together to prepare the wedding ceremony. They used all traditional celebratory items. In addition to this, the pre-wedding events continued for weeks.
Check out their wedding ceremony!
After all, it is never too late to say qubool hai!
Last year, veteran Pakistani actress Samina Ahmed tied the knot with Manzar Sehbai. We were glad to hear the news as the couple chose to be together at this stage of life.
Ahmed and Sehbai, both 70, were beaming with joy on their big day. As the viral picture showed the bride embodying grace and elegance in a white saree paired with a pearl necklace and earrings. Meanwhile, such marriage is considered against cultural norms in Pakistan.
Pakistani society is very similar to a pandora box, you talk about one thing and a thousand other issues appear out of nowhere. When we talk about marriages in our society, we automatically jump into the minutest details, like caste, creed, financial background, even age!
Story Courtesy: ARY News
What do you think of this story? Let us know in the comments section below.