In a highly disturbing incident, a govt official allegedly beat up and assaulted a renowned eye surgeon in Karachi, Dr. Azam Ali, in Karachi's private hospital. A senior lady doctor present there was also pushed.
According to a complaint submitted in Newtown Police Station, Dr. Azam, serving in a private hospital on Stadium Road, has requested that a case be registered against a man, Major Khizar. His last name is unknown. It must be noted that the accused is a government officer.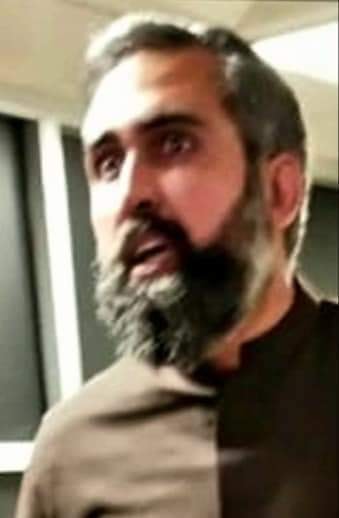 The doctor's application said Khizar's wife had undergone eye surgery at his hospital. However, yesterday, Khizar entered his clinic and insulted and pushed his senior medical officer, Dr. Shahnila.
When the doctor intervened and tried to stop the act, the govt official struck and assaulted the surgeon in a private hospital in Karachi, the application said. In addition to this the doctor said that Khizar punched him in the face so hard, his spectacles broke.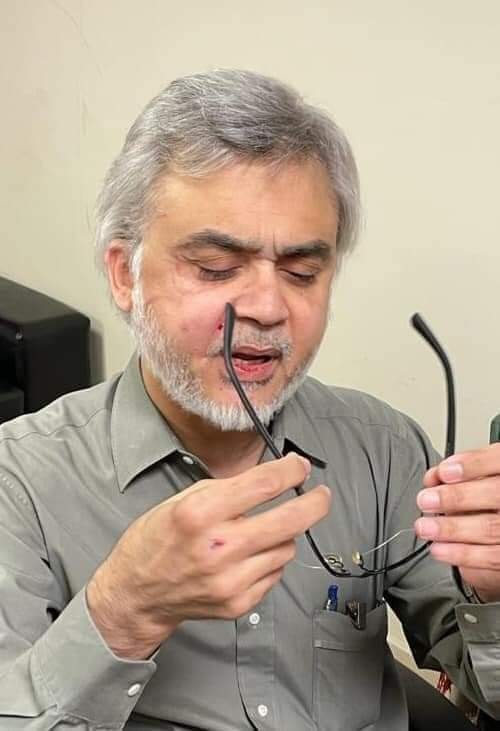 Taking to Facebook, the social activist Jibran Nasir, shared the incident. He wrote, "A senior eye surgeon, Dr. Azam Khan of LNH, was assaulted by a patient's husband, Major Khizer. The patient's surgery resulted in a scratch which isn't unusual and can heal, but the husband deemed it fit to assault the doctor in front of his staff."
He added, "A friend's mother who is also a patient of the doctor was also present who witnessed the entire episode."
"Dr. Azam Khan since then has moved an application with local police at New Town PS which refused to entertain same. And the doc also wrote a complaint to Station Commander and since then has been facing pressure to retract his complaint," the social activist added.
"All of last year we paid tributes to doctors but what is the use of paying tributes if doctors can be assaulted, humiliated in front of their juniors and staff and then forced to stay silent. Major Khizer's action don't define his institution but any lack of accountability will only hurt the institution," he concluded.
Here is the complaint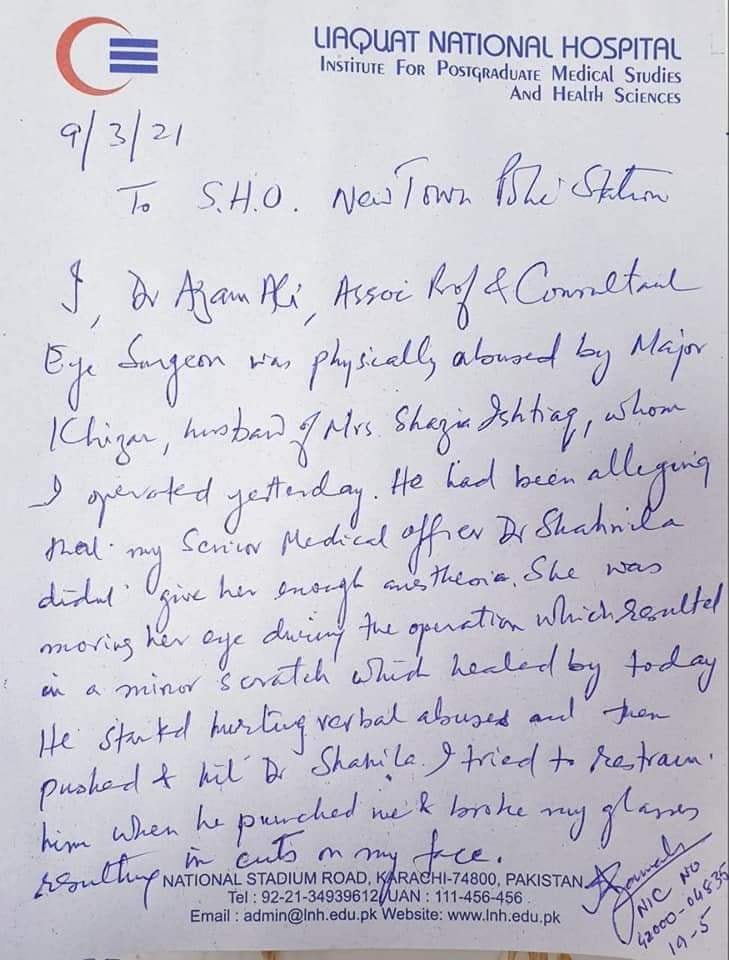 This barbaric incident highlights the government official's unquestionable power. However, they are known to misuse their power.
Earlier in a rather unrelated incident, another government official abused his power on a poor man. Khar's Assistant Commissioner Fazal-ur-Rehman was seen shamelessly beating up a pakora vendor for not observing lockdown.
Last year, a female doctor from Abbasi Shaheed Hospital in Karachi came forward to expose the 'mafia' culture of the hospital. According to the doctor, they have destroyed the hospital, and people are threatened if they try speaking up against these practices.
What do you think of this story? Let us know in the comments section below.