In Pakistan very few good movies are made and when the time arrives to get released our censor board bans them over extremist pressure.
It's been happening over the past few years and once again another movie came under their radar "Joyland".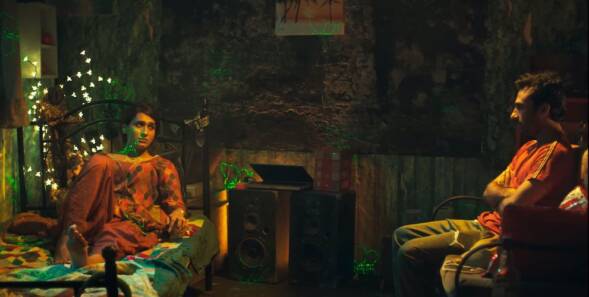 Joyland is one of the most anticipated movies in the current slot that received endless love and awards all over the world.
The movie has meant to be released on the 18th of November, but on Saturday the Ministry of Information and Broadcasting (MoIB) issued a notification banning Saim Sadiq's directorial Joyland.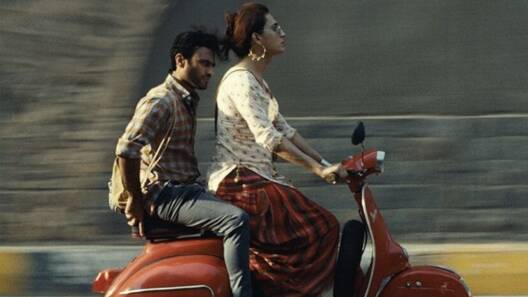 The moment this news came out, social media was filled with a storm of tweets from celebrities and fans who were eagerly waiting for the film.
Government Ban Joyland
Censor Board first gave a green signal to the movie and that's why it was about to release in Pakistan. But due to obvious reasons for burying themselves under the pressure of religious extremists of Pakistan MoIB decided to ban the film.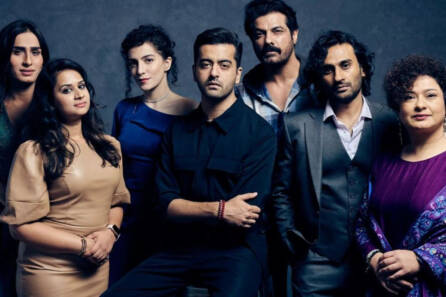 Joyland the film which received a standing ovation at Cannes and became the first Pakistani film to be screened as well.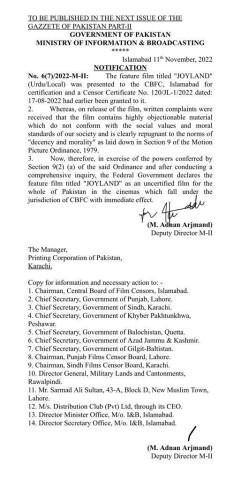 In its notification of November 11, the ministry said, "Written complaints were received that the film contains highly objectionable material which does not conform to the social values and moral standards of our society and is clearly repugnant to the norms of 'decency and morality as laid down in Section 9 of the Motion Picture Ordinance, 1979."
Celebrities Demanding To Revoke The Decision
As the notification news went viral celebrities and fans gathered on social media to raise voices against the illogical campaign running over the movie.
Sarwat Gilani criticized the people who are 'campaigning' against the movie who have not even watched it yet. She also demanded the MoIB revoke its decision.
In a thread of tweets she wrote, "There's a paid smear campaign doing rounds against #Joyland, a film that made history for Pakistani cinema, got passed by all censor boards, but now authorities are caving in to pressure from some malicious people who have not even seen the film."
Osama Khalid Butt also tweeted in support of the movie and wrote, "If the themes of Joyland (and this is a hypothesis – I haven't seen the film) are too sensitive/mature for general audiences, then give it an appropriate rating."
Some other famous celebrities of Pakistan including Sanam Saeed, Fatima Bhutto, Imran Ahmad Khan, Raza Ahmed Rumi, and many others also raised their voices for the release of the movie.
It's shame that the Oscar nominee film has been banned in our nation over some pressure before Joyland Javed Iqbal also got banned and the movie has won various awards in foreign events.
What do you think of the story? Tell us in the comments section below.