Prime Minister Imran Khan said Goswami WhatsApp Leak prove that the Modi government used the Balakot incident for electoral gains. In a series of tweets on Monday, PM said he had revealed Modi to the world in the 2019 UNGA session.
PM reiterated the commitment to continue exposing India's belligerent designs towards Pakistan and the Modi government's fascism.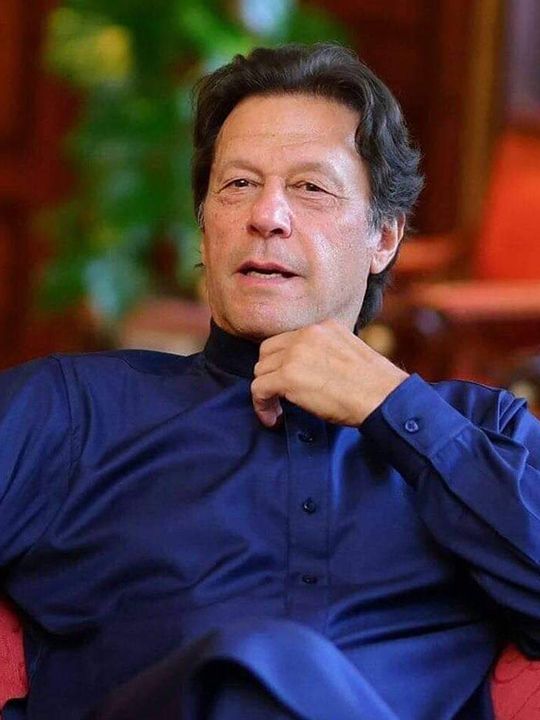 He urged the world to stop India from its reckless and militarist agenda. He added it must do it before the Modi government's brinkmanship pushes the region into a conflict it cannot afford.
Khan regretted that Indian Prime Minister Narendra Modi continues to turn India into a rogue state.
He said Indian terrorism in Pakistan, its abuses in illegally occupied Kashmir, and global disinformation campaign against us stand exposed.
"Now India's own media has revealed the dirty nexus that is pushing our nuclearised region to the brink of a conflict it cannot afford."
PM Imran Khan also referred to his address to the 2019 UN General Assembly. He had revealed Modi used the Balakot crisis for domestic electoral gains.
He said, latest revelations from the communication of an Indian journalist, reveal the unholy nexus between the Modi and the Indian media.
Moreover, he added Pakistan averted a larger crisis by a responsible and measured response to Balakot.
Meanwhile, Foreign Minister Shah Mahmood Qureshi said that India stood further exposed with the leaked chats revealing a "staggering new low".
"Bigger than a normal strike." That is what Goswami told Partho Dasgupta in a purported WhatsApp chat on February 23, 2019. The shocking details in the chat are doing rounds on social media.
Dasgupta is the former Chief Executive Officer of the Broadcast Audience Research Council. This body measures television ratings, according to Scroll.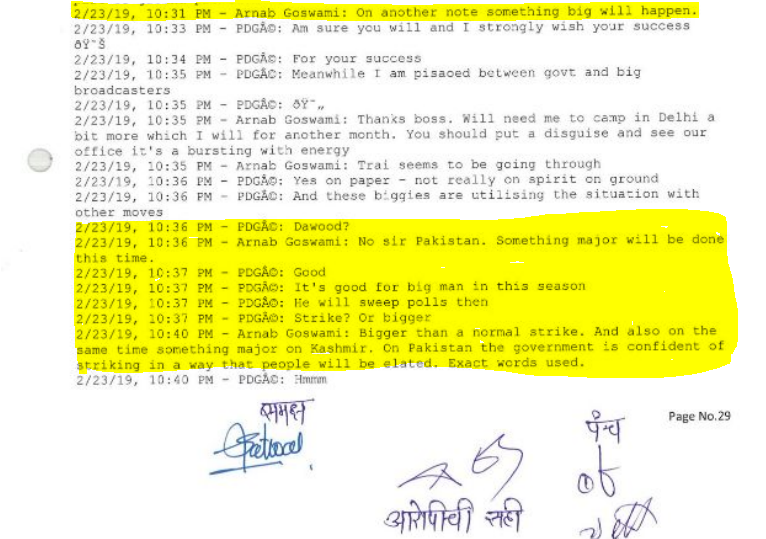 'Bigger than a normal strike'
According to Goswami Leaked WhatsApp chat, on February 23, 2019, Goswami told Dasgupta, "On another note, something big will happen".
Dasgupta asked, "Dawood?", referring to the notorious gangster who is wanted in several cases.
Arnab Goswami: "No sir Pakistan. Something major will be done this time."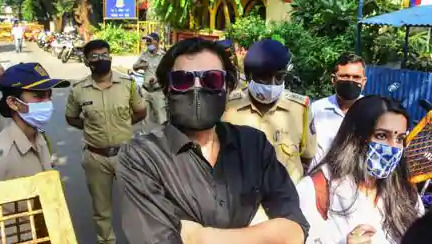 Partho Dasgupta: "Good." … "It's good for big man in this season."… "He will sweep polls then." … "Strike? Or bigger"
Arnab Goswami: "Bigger than a normal strike. And also on the same time something major on Kashmir. On Pakistan the government is confident of striking in a way that people will be elated. Exact words used."
What a shame! Goswami leaked WhatsApp chat is a huge blow on the face of the Modi government.
What do you think of this story? Let us know in the comments section below.