Online shopping has taken the world by storm. There are so many websites you can shop from that people have actually stopped visiting retail stores.
In Pakistan, online shopping websites can be divided into two basic categories. Those that have local warehouses and those who are located outside Pakistan but ship products to the country.
What if I told you that a new website is in town which is located both in Pakistan and outside? But there is. A website by the name of ezbuy which has over 3 million products for sale on their website and access to over 1 billion products!
ezbuy set up their operations in Pakistan this summer and are open for orders. This is fantastic news because the website literally has everything you could possibly want to buy. I'm not kidding. I searched the website for a costume of a banana and I found it.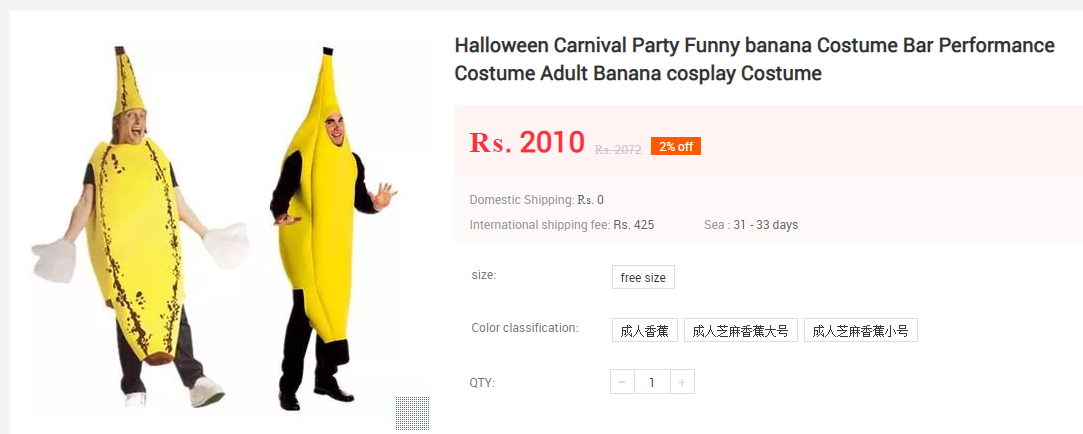 I decided to find out more about the website before I ordered from it. ezbuy launched originally in Singapore around 8 years ago, in 2010. They spread their operations to China and soon were present in many countries all across the world.
To put the website to the test, I ordered a powerbank, a pop socket for my phone, and a pair of earphones. When placing the order, I used my debit card to pay. I would have preferred cash on delivery so I gave ezbuy my feedback. Not only did they reply saying that cash-on-delivery would be available soon but they gave me a 2oo rupee voucher for the inconvenience. That's what I call great customer service!
The website gave me a delivery time of around 30 days. Which is why I was very surprised when they showed up in just two weeks! All the items were delivered to me through a delivery service and their quality was the same as described online.
When I searched for details online, I realised one of the reasons why their customer service is so good. The CEO of ezbuy Pakistan, Kamran Shaukat, is Pakistani and the CSO, Xue Bin Vincent, is Chinese. They both co-founded   in Pakistan which is why the entire ordering process is so smooth.