Gold is one of the most highly-desired and useful metals in the world. The use of gold symbolize power, purity, beauty, and accomplishment. Not only can it be beautifully shaped into jewelry, medals, and art, the precious yellow metal conducts electricity and does not tarnish. These qualities make it the metal of choice for the industrial, medical and technology industries.
Gold is always regarded as the most precious and valuable metal among other metals. It's importance and money value can for sure not be ignored.
Today, up to 80% of the gold that is newly mined or recycled is used in jewellery manufacture. Reason this metal is such a popular jewellery choice is because of its malleable properties it can be drawn into wires, hammered into sheets or cast into shapes. Pure gold, which is very soft, is known as 24 karat gold. It has to be forged.
Pakistan is known for its tectonic significance, having multiple collision zones. In Pakistan, the potential gold deposits are mainly located in the rocks of Kirana Group, Chagai District (Saindak, Reko Diq), Makran Area, Siahan Shale, Shardi and Shontar Nala along the Neelum river, Krinji Formation, Sewakht Formation, tributaries of the Indus and Chitral rivers, Jijal Ultramafic complex and at different locations of Gilgit-Baltistan.
As Pakistan has great potential of gold deposits but lacks in advanced mining technology, therefore, it is urged that the latest mining technology must be developed and sustained for the better exploration and exploitation of its gold resources.
The All Sindh Saraf Jewellers Association (ASSJA), which operates six days a week from Monday to Saturday, establishes the gold prices in Pakistan for regional markets. The rupee-dollar parity affects local pricing in addition to affecting changes in international prices.
Today the rate of gold in Pakistan is soared to 149,500 per tola. Karachi is the main hub of the gold market, in Pakistan, Karachi is leading for the gold price, every city follows Karachi Sarafa Bazar Association for the gold price, Today gold rates for different cities including Karachi, Lahore, Islamabad, Peshawar, and Quetta are the same.
This development comes amid a hike in gold rates in the global markets where gold rates reached a rate of $1,718 per ounce.
According to statistical information from the Pakistan Bureau of Statistics (PBS), the amount of gold imported during the first three quarters of the current fiscal year risen by 160.03 percent compared to the same period last year.
In comparison to the $5.951 million in imports during July-March 2021–22, gold imports were recorded at $15.474 million during that same period (2020-21).
One of the biggest reasons for the global hike in gold rates is as the US.
Standard Chartered analyst Suki Cooper said in a note. "Assuming the Fed hikes by 75 bps in July, we believe the bulk of the near-term downside risk has been priced in; but the longer-term.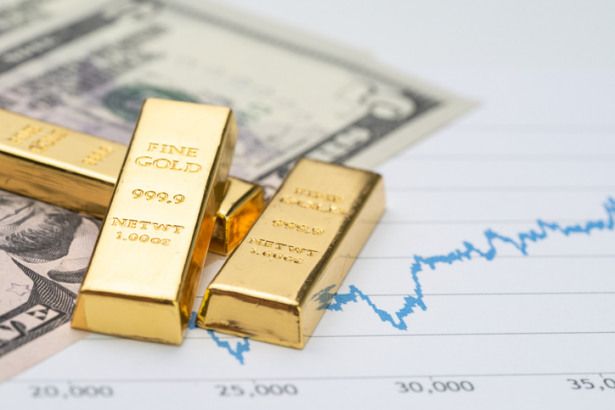 Source: Finance.yahoo.com
Participants of the gold market also closely observed the physical supply as virus-led lockdowns have stalled global supply chains.
Among other precious metals, Platinum remained stable at $736.08 per ounce globally. But it has gained nearly 22% this week. Palladium was down by 3% at $2,262 per ounce.
This is the Gold Price in Pakistan Today, including Karachi, Lahore, Islamabad, Peshawar, Faisalabad, Hyderabad, Rawalpindi, Quetta and Multan. The gold rates are however similar throughout the different cities with only a few hundred rupees difference.
What do you think of the story? Tell us in the comments section below.