Chasing dreams and claiming it isn't just the fantasy thing. Although it is for those who build the pillars of excuses and run after shortcuts.
But there's one man, who changed the whole football in terms of goal scoring single-handedly and that's none other than "Cristiano Ronaldo."
Cristiano Ronaldo has become the world's top scorer and surpassed the Brazilian legend Pele.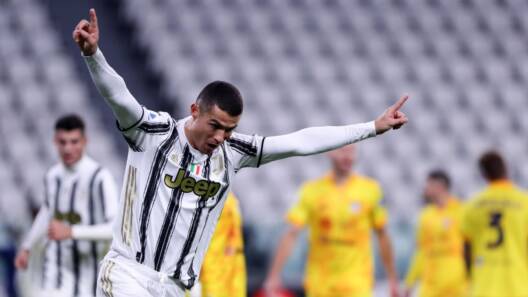 His dedication, hard work can be seen throughout his football journey from where he came and where he is now. He is Goal Machine.
Despite being knocked out in the Champions League, Juventus bounced back in the league.
It's a special moment for all the Cristiano fans out there, so it would be great to drive through the journey tunnel of Ronaldo and look at what he has accomplished till now.
From Sporting To Real Madrid: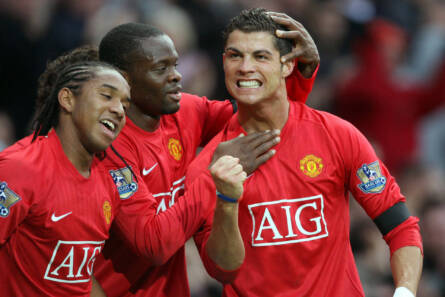 Portuguese National player Cristiano Ronaldo started his journey in the early stage from Sporting Lisbon, where he showcased his young skills when Sir Alex Ferguson saw the true footballer dancing with the ball on the pitch and signed him immediately.
In 2004, Ronaldo's success journey started with the boom, where he demolished every single team and helped his team to reach the top level of the league.
Sir Alex Ferguson invested in him, he paid off with pure hard work, dedication, passion, and achieved all he can in Manchester United. But in 2009 he signed a contract with one of the most popular club teams in the world Real Madrid.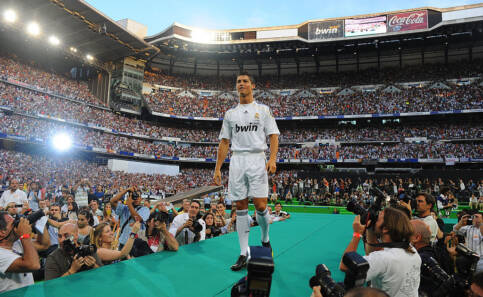 In Spanish League there were some rising stars like Lionel Messi, David Villa, Diego Costa, etc.
Unstoppable In Spanish League
No one knew, what's coming to the Spanish League. Cristiano showcased something that none of the Real Madrid fans had seen in the decade. He changed the whole game for Bernabau fans.
Most importantly the goal machine didn't stop at any competition, not even in the UEFA Champions League competition, which he won 4 times with Real Madrid and scored crucial goals for his Spanish team to lead them towards the biggest prize in European Club League.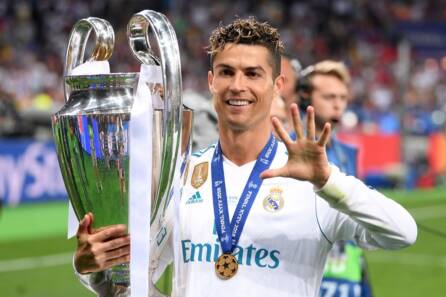 After spending 9 years in the Spanish club, he decided to have shown the world, that he can play in any team with the same spirit and left the club with a surprising exit after winning the last Champions League title with Real Madrid.
Big Surprise for the fans
Cristiano Ronaldo joined the Italian giants Juventus, where he steps foot and started building an empire of other records in the Italian league.
The moment his transfer news spread all over the media, a new hashtag introduced #CR7JUVE which confirmed his transfer report.
New Chapter, New Records & New Team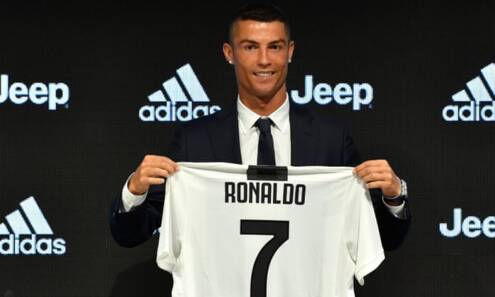 In 2018, Ronaldo joined Juventus and raised the profit bar not only for himself but for the club as well. Even in the medical test, it had been shown that Ronaldo doesn't carry a 30s man body or stamina.
He holds a teenage physique, which shocked the whole world. In the 30s, most players shift towards retirement but he didn't and shown the world that he's still in the game.
Global football awards named him the "Player of the Century", which truly represents that he's not ready to get retired.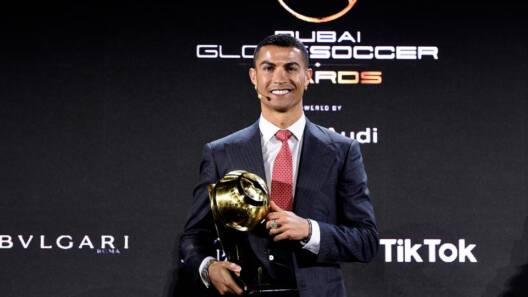 There's no doubt, in the past couple of years there have been important and crucial changes took place. There's one thing that stayed the same and that's Ronaldo's record-breaking ability.
Since he joined Juventus, he left some remarkable moments in the Serie A league, that no one has expected to happen. He scored the fastest 50 goals in Serie A competition within 61 appearances, beating the old AC Milan player Andriy Shevchenko who scored 50 goals in 68 apps.
Another record Ronaldo kept in his bag, the first player to score 30+ goals in a single season in three of Europe's top-five divisions.
The only player in Juventus to score in 10 successive matches, that no other player has done it. Apart from Alexis Sachez, Ronaldo has also scored hat tricks in every league he played which includes La Liga, Premier League, and Serie A.
World's Top Scorer on the Planet:
Cristiano Ronaldo on Sunday claimed to become the world's top scorer in the world. No one has thought, that he would surpass the legendary Brazilian player Pele who held the record for a long time.
The Icon Pele congratulated him and said, "Life is a solo flight. Each makes his journey. And what a beautiful journey you are having!
I admire you a lot, I love watching you play and this is no secret to anyone. Congratulations on breaking my record of goals in official matches,"
Further, he said expressed his happiness for Ronaldo, "My only regret is not being able to hug you today. But I leave this photo in your honor, with great affection, as the symbol of a friendship that has existed for many years."
Even Ronaldo had also shared his feelings regarding his record, "Today, as I reach the 770th official goal in my professional career, my first words go straight to Pele. There's no player in the world who hasn't been raised listening to stories about his games, his goals, and his achievements, and I'm no exception.
He's not human, the way he has exhibited his skills, style, gameplay, and people will never forget the star.
What do you think of the story? Tell us in the comments section below.