Pakistan is in a worse situation where people all over the globe involve themselves to help flood victims and offer a better life through their donations. Up till now, Pakistani celebrities have been involved in donating and raising their voice for funds on their social media platforms.
But looking at the current situation international celebrities and sports athletes have also joined hands with us to help innocent flood victims.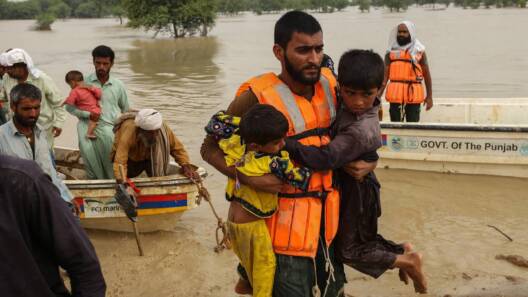 Two days ago, the United Nations Secretary-General Antonio Guterres said Pakistan is facing "a monsoon on steroids" and called the inundation of "epochal level."
He further urged the world to come to the country's aid as he launched a $160 million appeal to help the tens of millions affected by the disaster.
Global celebrities raise their voice for Pakistani flood victims
Bella Hadid is one of the most popular models and a brave lady who has shown her support for Palestine, and now she's here to raise awareness regarding floods. Yesterday she shared a clip in which she urged her followers to guide her to the rightful organization that she could use to help the people in Pakistan.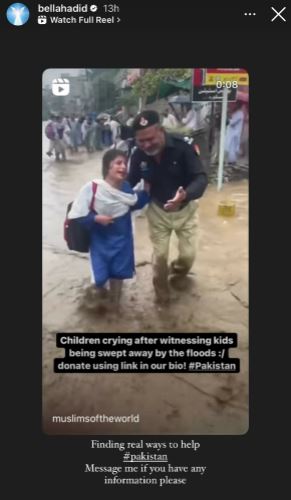 Hadid shared a video of young schoolchildren being hurried along in order to save them from floodwater. "Finding real ways to help Pakistan. Message me if you have any information, please," she wrote.
The very next day, she penned an informed post to educate people about the extent of the damage so as to encourage them to donate. "This doesn't even seem real but is a reality to so many. More than 1,000 people — a third of them children — have died during severe flooding across Pakistan.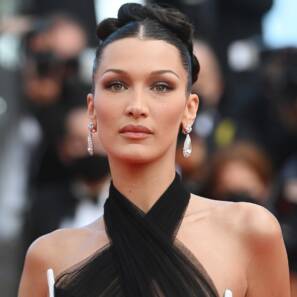 From June through August, torrential monsoon rains washed away entire villages and infrastructure across Pakistan's four provinces, affecting at least 33 million people. 4 million acres of crops have been destroyed and 800,000 livestock have died," she wrote on Friday
Racer and Formula 1 driver Lewis Hamilton stated in his Stories: "My heart and mind are with the people in Pakistan who have been displaced and left in danger by the historic floods. This is a climate disaster and they need all of our help right now."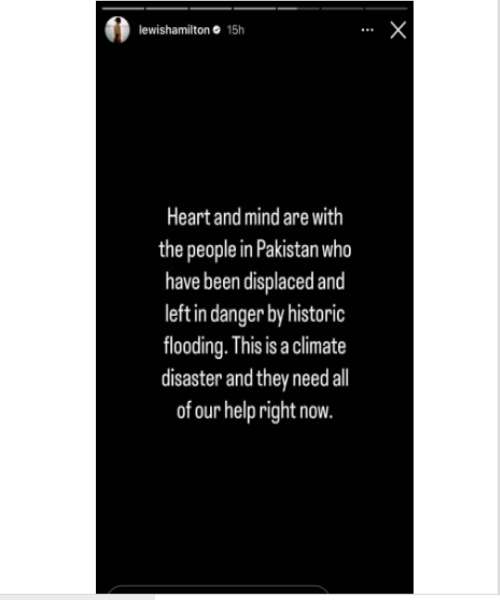 He then provided his followers with a link to Rescue.org so they could send donations to the country. "Rescue.org is providing food, medical support, and other resources to those in need. Join me in donating here."
Bollywood actors also join hands with Pakistan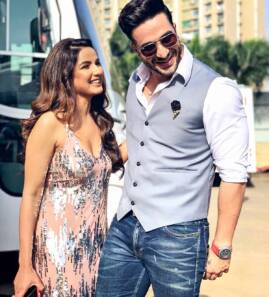 Among international stars, Bollywood industry celebrities have also shared their concern and expressed their feelings. Bollywood's Ishaan Khatter and Aly Goni had also expressed sympathy towards the situation on the photo-sharing app. While Aly made prayer on his Instagram Stories, Ishaan termed the situation "heartbreaking".
Netflix's Never Have I Ever's Poorna Jagannathan had acknowledged the tragedy, the actor wrote "Will you join me in giving to Pakistan? What's happening there is monumental- lives getting swept away. The death toll is way past 1000. Places to donate are below — including to Care Org which is doing great work on the ground."
What do you think of the story? Tell us in the comments section below.