UEFA Champions League round of 16 continued last night with two first-leg matches. Athletico Madrid vs Chelsea and Lazio vs Bayern Munich. Both the matches were great but in terms of strength Chelsea and Athletico, one was more entertaining.
Although Bayern vs Lazio was all in one favor to Bayern and that's what the result came 1-4.
Compare to last week's first leg matches, those were more exciting contained drama and thrill. But last night only one match was everyone looking forward to.
But on the other hand, Chelsea was facing Athletico Madrid on the away side and the majority was sure that Diego Simeoni would shatter Thomas's Champions League dream.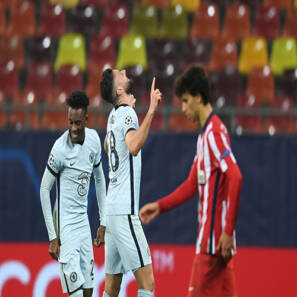 Things didn't go as per the Spanish side planned, because from the beginning till the end Chelsea was dominating in ball possession.
Although Mendy (goal Keeper) made a blunder which would have cost a goal but luckily didn't happen.
Chelsea Dominated With The Possession:
In 90 minute game, Athletico Madrid couldn't be managed to hit the shot on target, Diego's tactical plan was not in use, neither their compressing style either.
The way Chelsea was playing, they were calm and relaxed. Chelsea managed to score only one bicycle acrobatic finish by the handsome Olivier Giroud the French striker who has always been there to score when Chelsea needed him.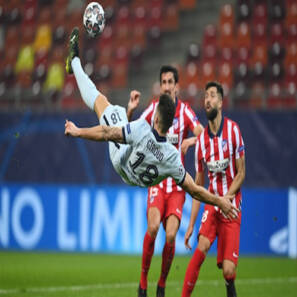 The goal itself was so beautiful, that even the VAR took time to come up with the decision as the opponent side claimed that Giroud was offside. But after the long goal rechecking, the referee gave a green signal to blues to celebrate.
Overall Athletico Madrid had 34% of ball possession and didn't even test Mendy's keeping skills. On the other hand, Chelsea was dominating with 5 shots on target, 64% ball possession, and took the away goal advantage for the second leg.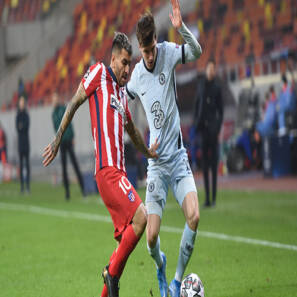 Spanish side always suffered against the blues in the Champions League and for the record, Blues have scored more goals than Spanish club in this season.
Thomas Tuchel who recently replaced Frank Lampard, since he arrived didn't lose a match and last night would have been special for him.
Managers Post Match Talkies
His happiness exposed while talking to the press, "the Blues anticipated their opponents might set up defensively and was happy that they managed to break through Atletico's stodgy backline".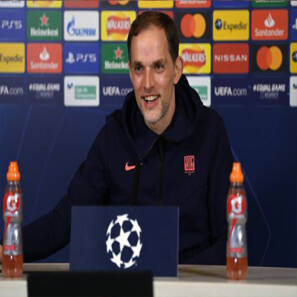 On further talking to BT sport, he expressed how he managed to broke Athletico's defensive side.
"We wanted to dominate in the opponents' half, to never lose concentration, not to do any easy mistakes, and always be aware of quick counterattacks for all their quality."
"It was a very disciplined performance – a deserved shut-out. This is the hard work, a team effort – the basis for a big win"
"We knew they were ready to suffer from eight people in the box. The intention was to keep the intensity high. This is what we did very well. We never let them breathe or come out for counterattacks. We have a big reward with this result.
"This is one of the toughest challenges to open a defense like Atletico."
On the losing side, Diego Simeoni interacted with the press, "We have a lot of games until then.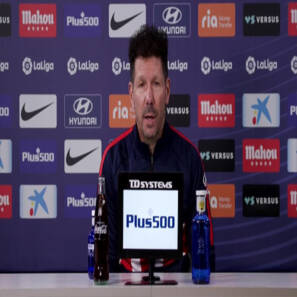 We'll be playing against an opponent with speed and will need to be able to stop it, to deal with forwards like Giroud and other powerful players.
"We need to have more of the ball and position ourselves better in the attack. We'll work on it, but we also have an important game against Villarreal.
Since the Lampard has been sacked, it looks like Chelsea is on the track to winning matches. As they also got a premier league fixture this Sunday against Manchester United at Stamford Bridge.
What do you think of the story? Tell us in the comments section below.