We are ardent proponents of the idea that Pakistani youth has a potential to achieve incredible milestones. Most importantly, the youth is always on the look for making our country proud. With that being said, let us uncover the journey of 2 girls who represented Pakistan in a much sought-after event in Norway.
Meet Safa Iftikhar (left) and Sara Waqar (right), the girls who got selected out of 5,300 applicants to represent Pakistan in Telenor Youth Forum (TYF) in Oslo, Norway
"TYF'17 was a dream come true for me," says, Safa, a 22-year-old girl based in Islamabad and a fresh graduate of NUST. From Pakistan, she was joined up by 20-year-old Sara, who hails from Karachi and is doing BSc in Economics and Finance from the University of London.
Both the girls successfully managed to be selected from a pool of thousands of applicants to attend the 6-month programme.
What is it about #TYF17 and what do our delegates say about it?
Telenor Youth Forum, a globally recognized platform and the one-stop for youth looking for an international platform to make a positive change in the world and brush up skills gained from exposure to peers from across the world and mentorship from experts in the digital arena. Delegates are selected from Telenor's 12 Business Units which also include Pakistan. Sara and Safa were this year's delegates representing our country.
Our #TYF17 delegates, Sara Waqar and Safa Iftikhar sharing a happy moment with CEO Telenor Group, Sigve Brekke in Oslo🙌 @TelenorGroup pic.twitter.com/GNma0jWGXn

— Telenor Pakistan (@telenorpakistan) December 12, 2017
All in all, 24 delegates from 12 units joined up in Oslo, Norway, recently in December.
They worked as a team towards the objective of reducing inequalities, as a part of United Nation's Sustainable Development Goals 10. Safa recalls the experience in the following words: "From setting foot in Norway till boarding the flight back home, we were on our toes, always doing something conducive to this year's TYF agenda of UN SDG#10: Reduced Inequalities."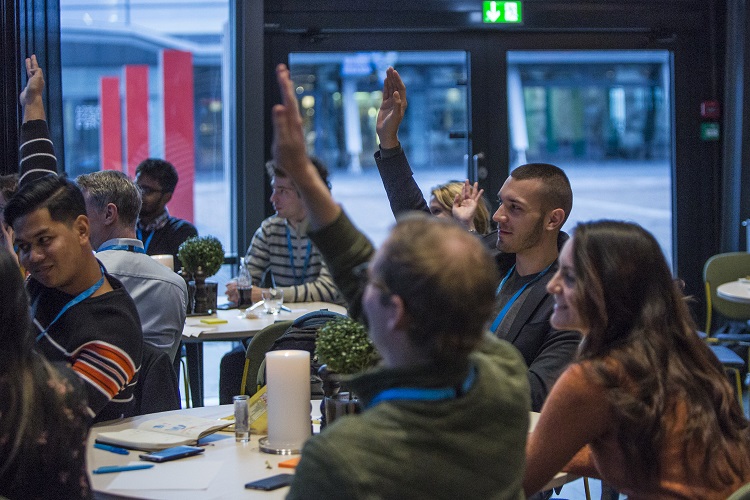 The delegates went under training sessions for up to 6 days. They also had working sessions which were all mentored by experts from Telenor.
For delegates, it was an opportunity of a lifetime to network with some of the most brilliant brains from around the world; make friends, discuss ideas and work on solutions.
It was simply what you call a larger-than-life exposure, which Sara remarked, saying: "We had service design workshops every morning teaching us ideation and pitching. This experience was all that I had hoped for and more. It was an excellent networking opportunity." 
Looks like they had a great time; hear the girls out!
The delegates attended the Nobel Peace Prize Ceremony, Exhibition, Torchlight Procession, the Concert and multiple fun activities…
"Among many memorable picks, my favorite moment was when as part of TYF we got to attend the very exclusive Nobel Peace Prize Ceremony & subsequent celebratory activities," said Safa.
Starting with The City Race, delegates formed teams and made runs around the capital Oslo as a part of taking up challenges and fun activities.
Sara regards the splendid experience and says, "The evenings were more relaxed. The first day, we had the Oslo City Race Challenge, followed by dinner at a Pakistani restaurant where everyone was excited to try out our cuisine"
She further added, "The second day, we found ourselves hiking in freezing temperature." Yup! They had a fun night-out, exploring the woods clad in ice and the native parts of Oslo.
Moving on, a Nobel Peace representative narrated them the history of Alfred Nobel and the Nobel Peace Prize. We reckon it must have been an unbelievable experience – have a look:
The delegates also witnessed the iconic Torchlight Procession and followed by, Nobel Peace Prize Ceremony and Exhibition. AND YES! The delegates marched on the Karl Johans gate to greet and honor the winner.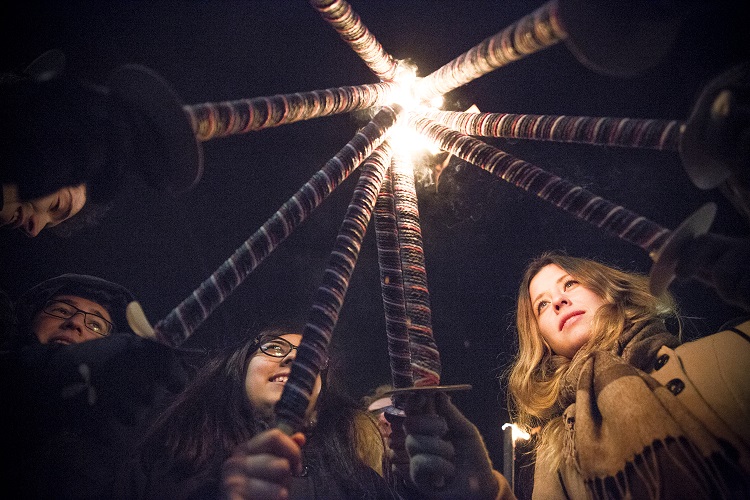 About the Nobel Peace concert, Hollywood prodigy John Legend and Swedish singer, Zara Larsson performed LIVE. Sara remembers this particular experience and says, "The pinch-me moment was attending the Nobel Peace Prize Ceremony and the concert on the last day was a perfect conclusion."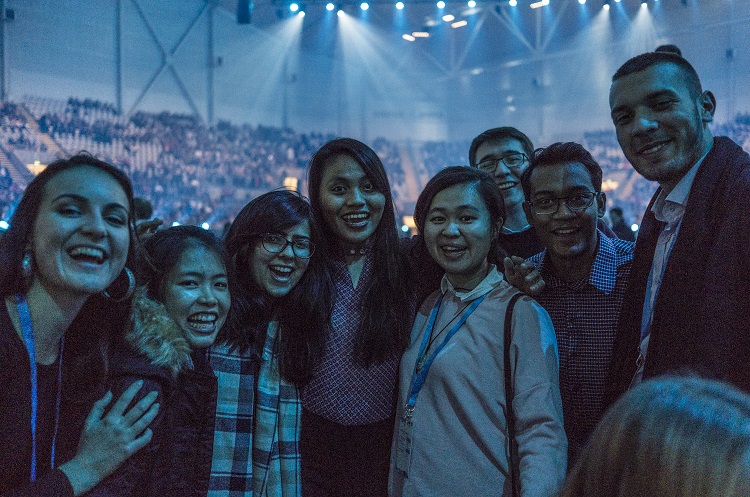 The 24 delegates will continue working with their teams and take on their assigned tasks until May of 2018. They shall join up again in Bangkok to share the round-up of their experience, plans and as well as, garner ideas in order to raise investment. Here's how Safa sums up her experience: "The work was tough but when you love what you're doing, it's hard not to have fun. It was all truly, once in a lifetime experience."
Mehroze Munawar & Sajawal Waseem, TYF delegates from 2016, successfully encapsulated their ideas in a 'We Start Change' digital exhibition and were able to secure funding to develop their ideas further. Sajawal Waseem was also part of the winning team, GreenCred, which received the challenge of "climate change" in December 2016, and worked to develop a new take on sustainable shopping.
We would like to congratulate Sara and Safa for bagging the coveted feat and we wish them the very best of luck in future of this platform. Let's have a round of applause for our young ladies!
Read Also: These Girls Will Be Representing Pakistan At The Telenor Youth Forum In Norway!