Life is full of stories around you that can put a smile on your face as well as those that simply jerk tears out of your eyes. Certain stories in life make one realize how short our time on earth actually is and how swiftly days pass till everything changes for better or for worse. Ask a cancer patient today how quickly time passes and how short life feels like.
Cancer has taken millions of lives in the whole world. It has been a tenacious disease that research and science have not come to wield yet. Millions of people still survive in successful treatments but the after effects of every treatment take a toll on the survivor.
Many credible people have been victims of cancer and when you realize that every life lost is valuable, you just wish people were not put through the inevitable consequences.
We continually come across many tragic stories of cancer patients who have lost their lives. One patient expressed her heart out about how cancer changed her life, an obnoxious and undesirable detour nobody dare wants in their life.
We have another story of a late cancer patient whose father decided to write a book in her memory after her demise.
Laiba Khalid, a 14-year-old girl hailing from Abbottabad lost her life last year, the reason being blood cancer. Laiba was a student of matriculation and days prior to her demise, her result of 9th grade came out. Despite having gone through many chemotherapy sessions, she obtained 400+ marks in her 9th-grade result. She registered as a private candidate and the exceptional result was obtained even without going to school.
Laiba faced the calamity, struggled to defeat it and unfortunately lost the battle. God had indeed decreed something else for Laiba; may He grant her high ranks in the afterlife.
Her father, whose a Professor by profession wrote a book in his daughter's memory after her demise.
The book is titled, "Yaadein" and is really a tear-jerker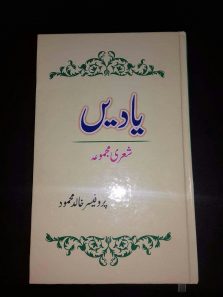 An inscription of the book that would emotionally drain you…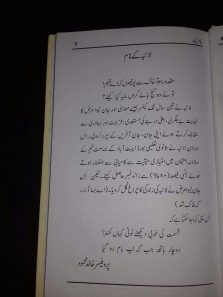 What a way to remember her. Professor Khalid did a commendable job to sustain her memory in such a way. He knew the potential his daughter possessed and he honors her in his attributes in a perfect way. Mad respect for him.
Indeed the family must continue to face a hard time coping up with their loss. It is sad in all terms but we appreciate their way of tributing their bygone family member.
A realization for us all follows about cherishing life and appreciating the good things. Being grateful and counting each and every moment because we never know when it stops, when it is taken away.
Pray for humans who are suffering from cancer diseases all across the globe. Pray for those who have lost the battle and died. May God be forgiving and protect us all.