Women often find a random stranger man knocking on their virtual door, with an immediate instant private message… a "Hey baby," or a picture you did not even ask for. We came across a similar story of a girl who received such predictable messages, which one can only deem as cyber harassment. We have heard about a lot of stories where a girl even shames a guy for sending her vulgar messages on Facebook or other social media platforms.
Social media platforms, especially Facebook, have developed a whole other demographic, and that is primarily men looking to 'connect' with women.
Most of you must have heard about the rise of the unsolicited pic, usually sent by hopeful guys to girls on Facebook. How horrible is it to be inundated with something so unexpected and oftentimes simply grotesque?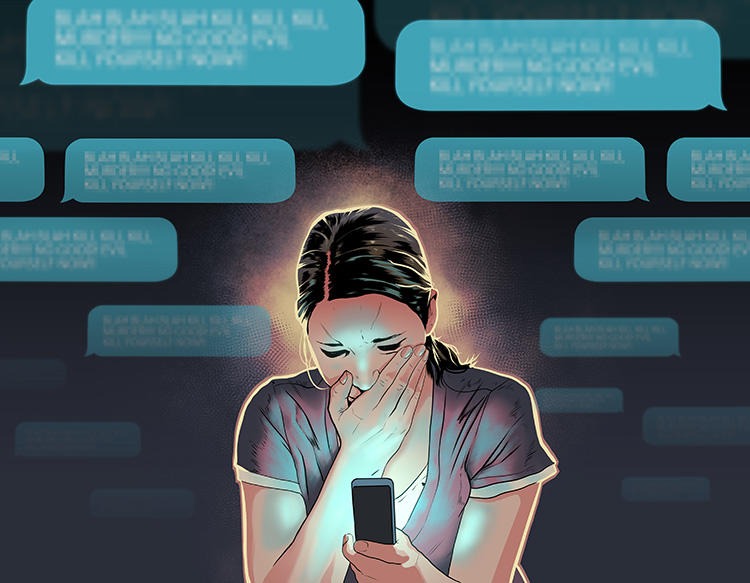 While the Internet offers various advantages in the modern era to its users, there also comes a time when this facility is misused. Moreover, cyber harassment is a phenomenon that exists. However, it tends to go largely unaddressed in Pakistan. A girl can find ways to shame a guy if he sends her vulgar messages on Facebook as cyber harassment
Moving towards the story- a girl recently shared a series of screenshots on a famous Facebook group 'Devil in the form of a WH*RE. As it appears, a random stranger by the name of Hamza, messaged this girl on Facebook, saying 'Hi', and also left her a missed call.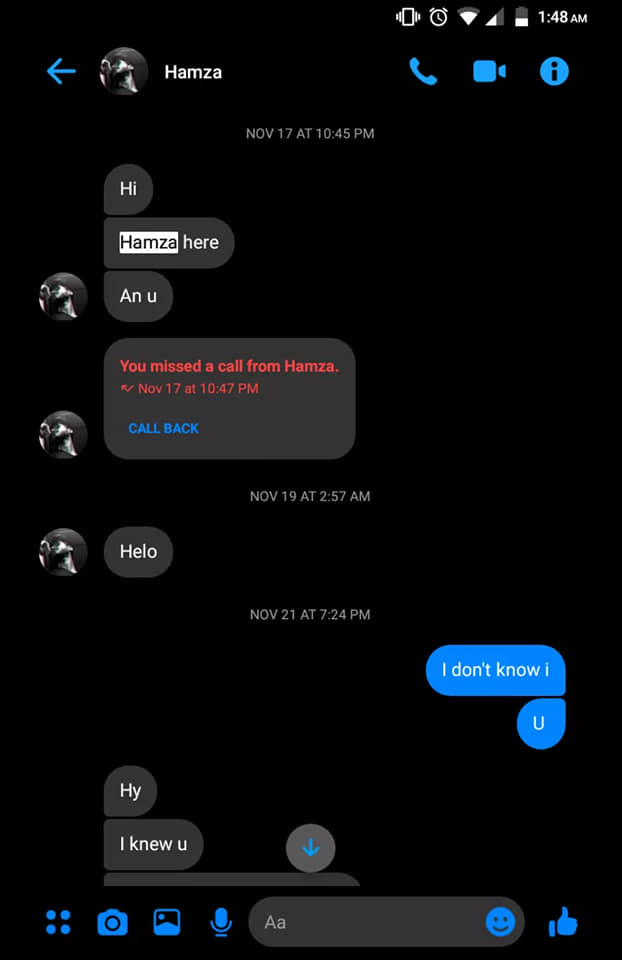 As the girl responded to him saying that she does not know, the guy claimed to 'know her'. In addition to this, he asks her what time she comes online. Not only that but he also sent her a selfie, and asked her, "How is everything going on?"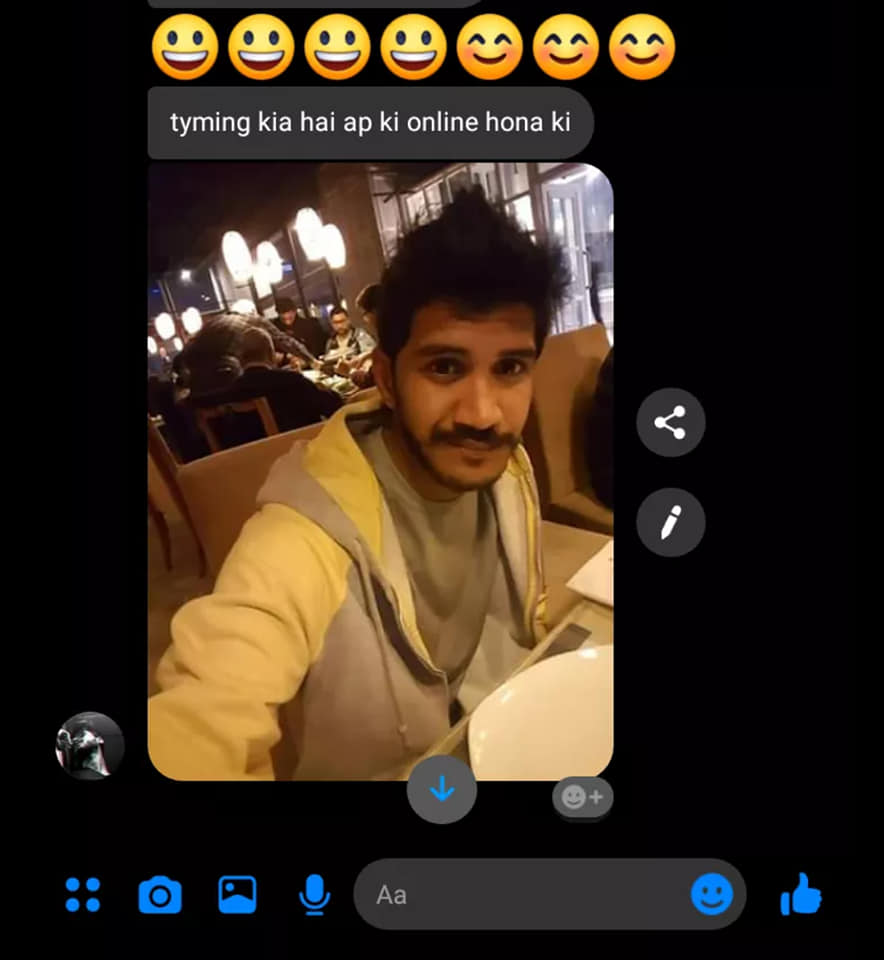 The audacity of the guy is sickening
As the girl asked him to shut up after his meaningless messages, the guy popped up the main reason he messaged her in the first place. He asks, "Are you ready to f*** with me?" To this, the girl responded, "Do you talk your sister and mother like this?"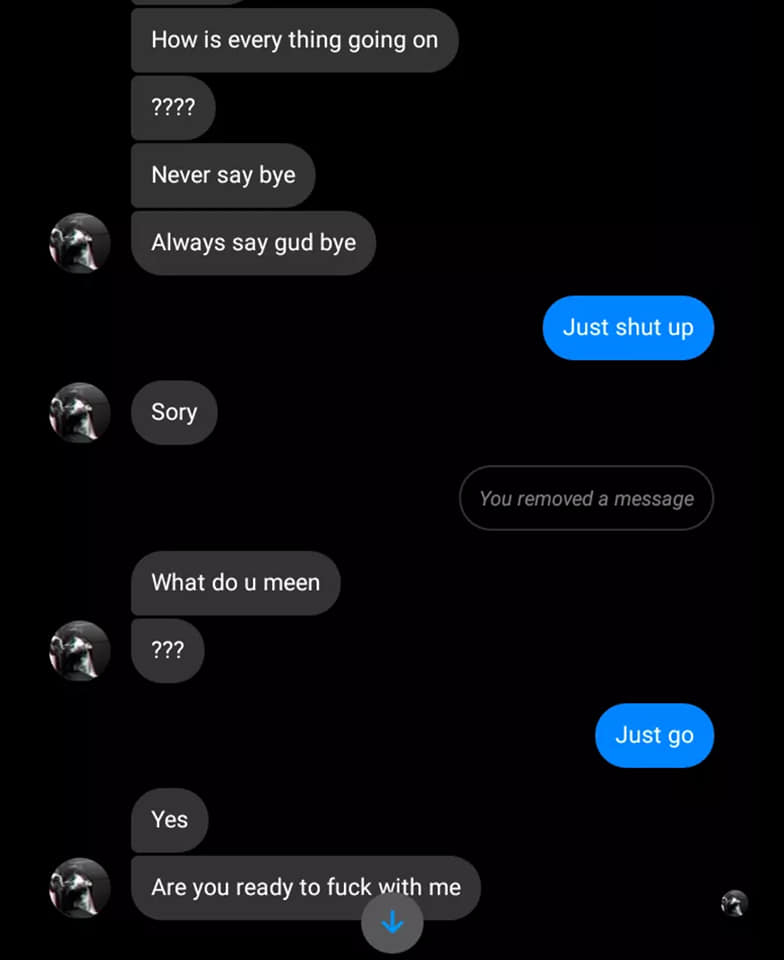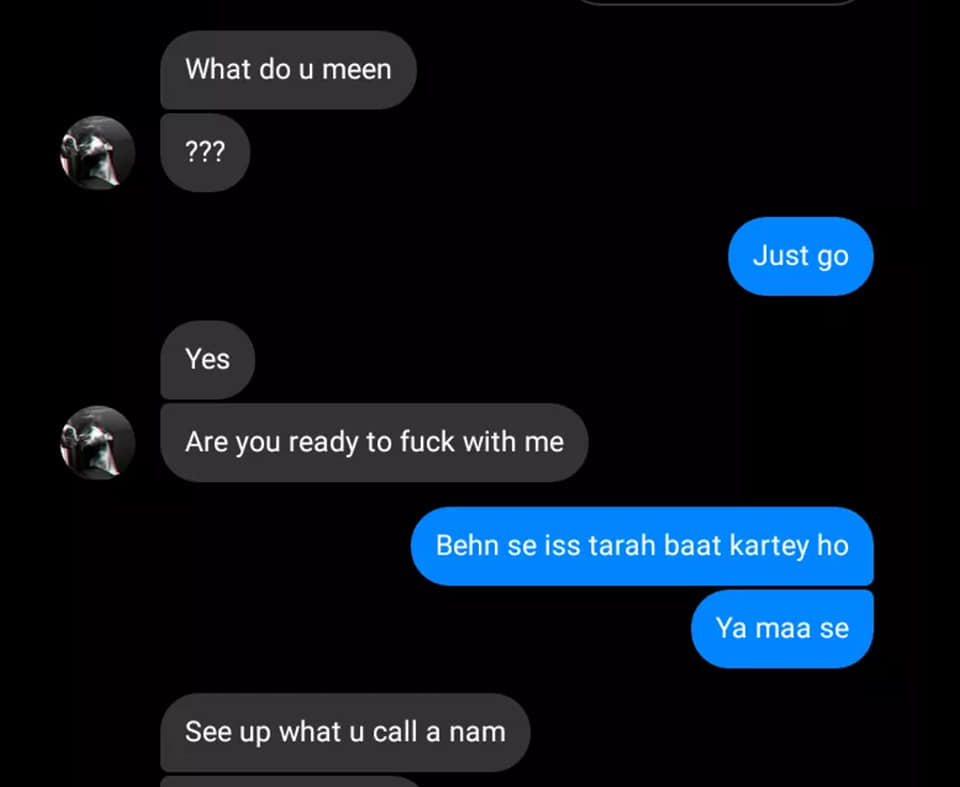 Despite being asked to shut up, the guy would not stop bugging her. To her surprise, the guy then sent her the 'unsolicited pics', his shirtless selfies. But that was not it. In addition to this, he also sent her a few pictures with a pistol.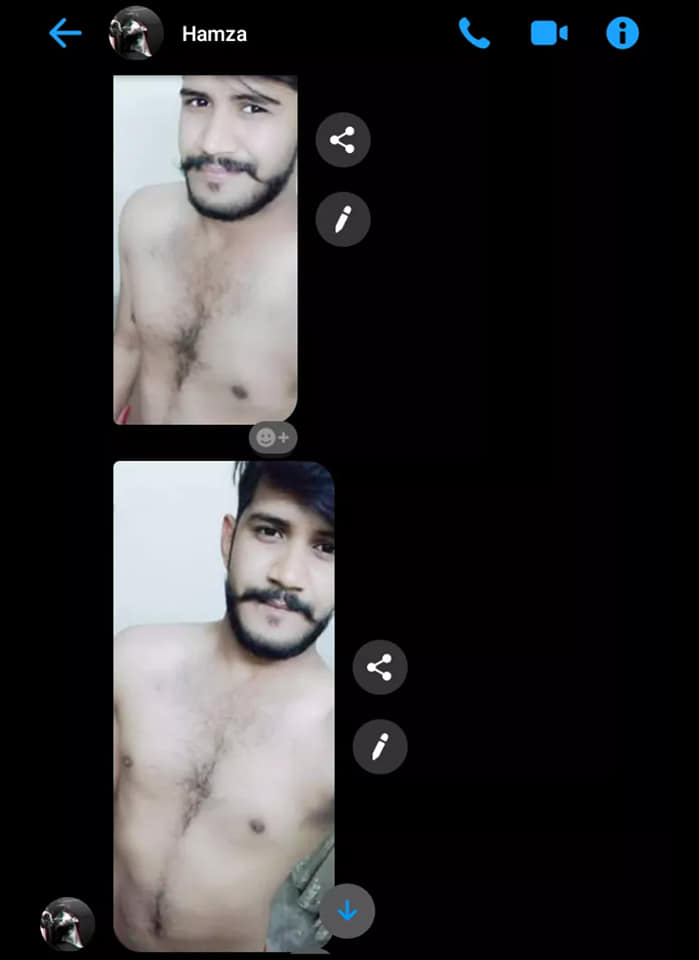 When the girl warned him that she is reporting him to cybercrime, and told him that she has taken screenshots of him threatening her, the guy was unaffected. Instead of stepping back, and being intimidated, Hamza tells her to go ahead with it, and says, "I'm not afraid of anything."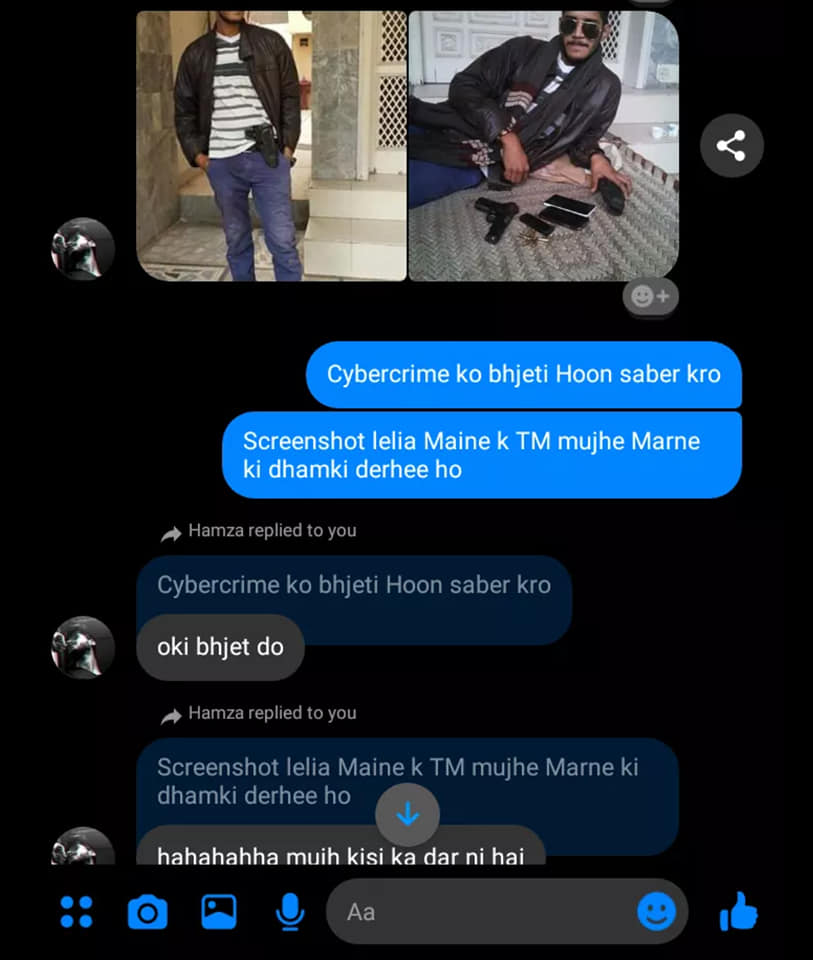 GODAWFUL!
If you are a victim of cyber harassment, make sure you keep evidence to lodge a complaint against the offender. Make sure to take screenshots of the messages you have received. Report it to the cybercrime wing ASAP!
What do you think of this story? Let us know in the comments section below.