As the old adage says, "A friend in need is a friend indeed." Well, a friend just demonstrated so! Taking to Twitter, a girl went onto help her friend look for her soulmate aka Mr. Right. So if you are single, you are in great luck! Such opportunities do not come by every day.
Along with the advancing technology and obviously, the increasing demands of the 'rishta party', some people have taken up the burden to hook you up with the right match and it is intriguing.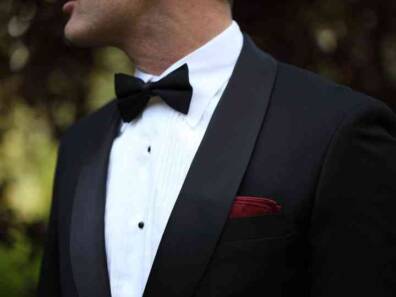 People are now skipping the rishta aunty, and taking the job into their own hands! Well, it would suffice to say that it was high time these nagging aunties were taken out of the picture.
A girl took it to Twitter to help her friend find her perfect match. As it appears, the girl, 23, who has been described as 'very pretty and intelligent' is in search of her Mr. Right.
Turns out, her family is putting her under pressure for an arranged marriage since her elder siblings are married. Coming to her rescue, her friend is trying to find a decent guy for her as she could not 'do that herself'.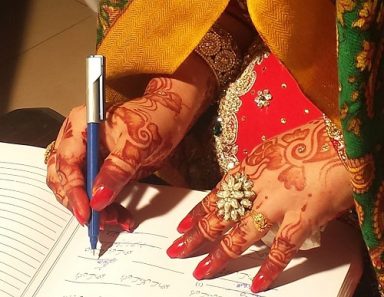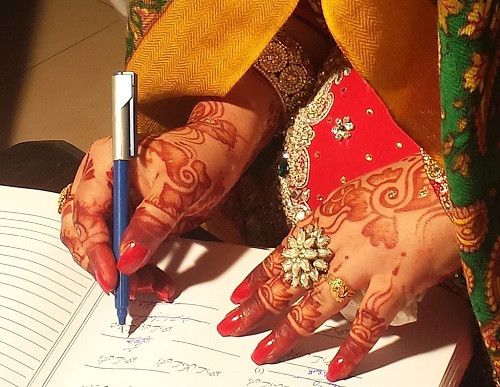 Wondering how it works? Here you go!
The Twitter user shared a Google form to sign up. "Here is how it' will work: You will be shortlisted based upon your answers in the form. If shortlisted, I will go through your FB id with her, if we like you for her I will get in touch with you and then give you her details (probably FB id). If you like her – you can message her – otherwise, forget this happened."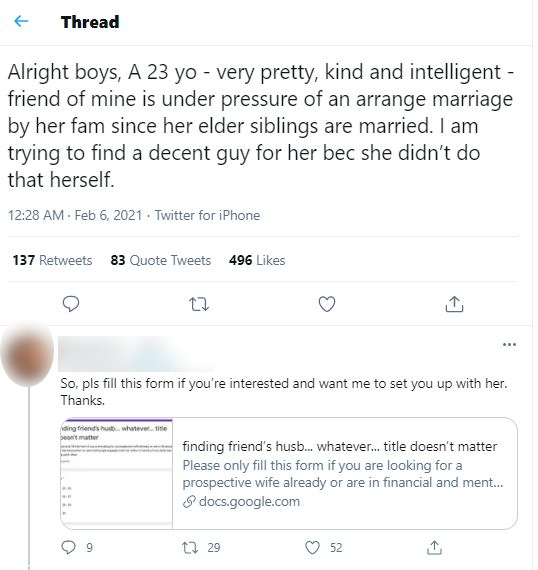 In her thread of tweets, she emphasized, "Please retweet this guy and I need serious candidates only and won't tolerate any BS."
So, what are you waiting for? Open the form, and fill it! Leave the old fashioned Rishta Aunty and nasty marriage bureaus behind and let yourself take the cover of your choices. May the shaadi force, and luck be with you!
Where many groups on social media are busy exposing and breaking relations, a Facebook group has joined hands to match hearts. 'Skip The Rishta Aunty,' a closed Facebook group is helping Pakistanis find their better halves. So, if you are finding your soulmate and your luck ain't supporting you, no worries, this group will do it for you.
Read More: This Pakistani Girl Is Looking For A Rishta On Facebook And The Proposals She's Receiving Are Hilarious!
What do you think of this story? Let us know in the comments section below.