Every student goes through the process of rejection at least once in his or her life. It might be a rejection of getting a scholarship or even an admission in your dream university. At that one point when you get the "We are sorry to inform you" letter, your world literally breaks. You would hear your dreams shatter. You would be surrounded by embarrassment – not from others but from yourself. You will be disappointed in yourself. In that very moment, whatever someone may tell you, it wouldn't affect you at all because you'd be too hurt to even use your brains.
Rejection is depressing – it becomes a barrier, a barrier which allows us to disregard the essential options which may be greater than what you hoped for.
Marriam Musa, a girl who was rejected by LUMS 7 years ago now is somewhere she would've never thought when her rejection letter came through.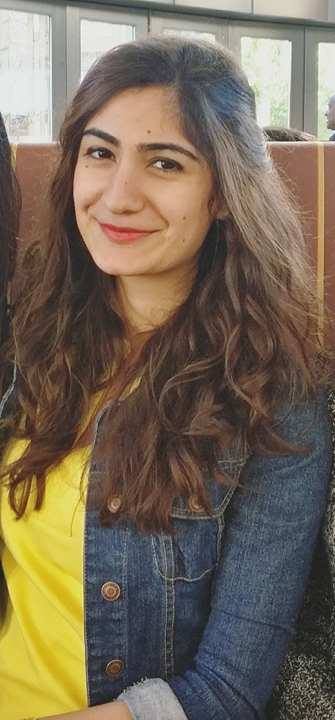 Here's how Marriam narrates her lesson:
"Open letter to those who are waiting to hear back from LUMS or have been rejected:
Around seven years ago, I was going through something that many students in Pakistan are going through (or might go through) right now: waiting to hear back from LUMS. This letter is just an attempt to reach out to those who are either miserable right now because of the uncertainty or feel that they are just not good enough. I don't claim that I am or was very smart back in 2010 but I didn't look so bad on paper. I had 8 As (counted as A*s today) in O levels, an excellent public speaking and student council record, a great SAT score, and 3As and 1A* in A-levels, yet I received what has been by far the most crushing and humiliating letter of my life. Yes, I'm talking about the very sweetly drafted rejection letter from LUMS that basically tells you that you don't completely suck but the rest were better. Crushing, right?
I saw my friends getting acceptance packages with car stickers and fancy envelopes. After waiting for weeks, what I received was a small envelope with just one letter. I don't remember a time when I was more disappointed with myself. I felt like I had failed everyone who had faith in me. I felt that I shattered my parents' dreams, set a terrible example for my younger siblings and basically just got labeled 'not good enough' for the rest of my life. Sounds a bit overdramatic now but it really wasn't easy to accept it back then. I was reminded of what a misfortune it was that I got rejected. And believe me, if you get rejected, you're probably going to go through the same.
But hey, I'm not writing this to scare you at all. I just want you to know that if you work hard and put all your efforts into it, nothing (including a rejection letter from LUMS) can stop you from achieving academic or professional success in your life. I can guarantee this because I'm writing this letter sitting in Stanford right now, while I'm doing a Fulbright-funded degree here. To be honest, I'm not saying it means much either. You do not need a fancy university name to prove your worth to yourself or to the world. What truly matters is how much you're willing to work on your personal and professional development and how hard can you work to achieve your goals.
Since the day I called my dad crying telling him about the rejection, he always motivated me and said, "Those who set their minds to be successful can achieve success anywhere they are." Success means different things to different people. For some, it could mean landing a fancy job, for some it could mean getting a degree at a prestigious university and for people like me, it could just mean knowing that you can have an impact in the world while always having opportunities to learn more.
There weren't many people who told me this seven years ago, but let me assure all of you, a rejection letter from LUMS does NOT at all mean that you're not good enough in any way. We all have our unique strengths and talents and we should aim to explore and polish them. I know it can be heartbreaking, but there's way too much ahead of you to lose hope right now. There are great things in store for you if you work hard patiently.
If anyone wants to talk to me, feel free to reach out. I have a special place in my heart for people who get that mean little letter.
Yes, it doesn't look as simple and easy as it may right now, especially if you are going through this phase. But just see Marriam as an immediate example. This beautiful, talented girl is currently doing her Masters from Stanford University after achieving a silver medal from Lahore School of Economics (LSE).
We ignore how life may have better plans for us because we think our plans are the best for us. Yes, it hurts. But see the bigger picture and have faith in yourself and it God.