So, there is a video of a girl making rounds on social media in which she can be seen vacationing in the northern area of Pakistan while saying "Yeh hamari pawri horahi hai." Not only has the video gone viral but Internet has been flooding with various memes, with a few recreations of the video made by celebs and users.
Pakistanis are going crazy over the girl's video since it vividly depicts the 'burger' people of our society. This viral girl is certainly like no other. One of the happiest, full of energy, delightful, energetic, and hilarious girls we have come across recently! So, who is she? Let's find out!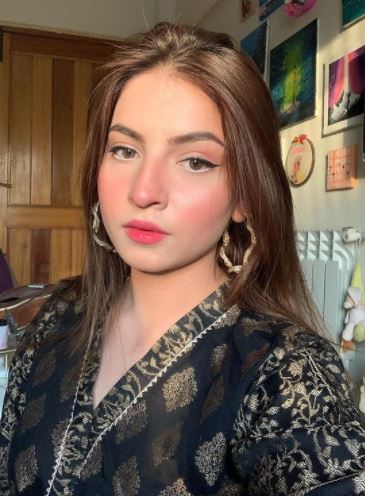 The girl behind the viral video is an influencer on Instagram, as well as a content creator. Dananeer, also called Geena, hails from Peshawar and resides in Islamabad. She often creates video mimicking the 'burgers'.
Who are these burger people, you ask? Basically, an elite class of Pakistanis who predominantly have adopted Urdu as their mother tongue. However, they pretend to not know or feel ashamed to speak their mother language.
A number of people have recreated her Dananeer's video "yeh hamari pawri horahi hai", and the girl is loving the new trend she has set! So much so that she has a separate highlight for it on her Instagram.
Here is the viral video
"No one: When borgors visit northern areas: yeh hamari pawri horai haai [this is our party going on] – This is the gold content you guys signed up for. 10/10 meme material," the caption read.
Saba Qamar & Aijaz Aslam take the viral challenge
Also, check out how Pakistanis have recreated the same video!
LOL! Aren't you all just loving the girl's vibe? Such a high-spirited girl, full of vim and vigor! How about you – have you recreated this video yet? It sure does seem fun.
Burger, maila, mummy-daddy, paindoo; we all have heard these labels repeatedly, especially living in Pakistan. But how do we categorize? Find it out!
Read More: 10 Ways How "Burgers" React To Summers In Pakistan!
What do you think of this story? Let us know in the comments section below.