If the glimpse of the American fashion model Gigi Hadid in shalwar kameez had you gush over her fondness for desi culture, wait till you see her spice rack in the kitchen. Yesterday, the American supermodel Gigi Hadid took it to Instagram to give us a sight of her spice rack in the kitchen, and we spotted a Shan Masala packet right there!
Hadid recently decided to join the latest Instagram trend of 'Post A Picture Of', wherein the followers ask you to post a particular kind of picture and you have to oblige them.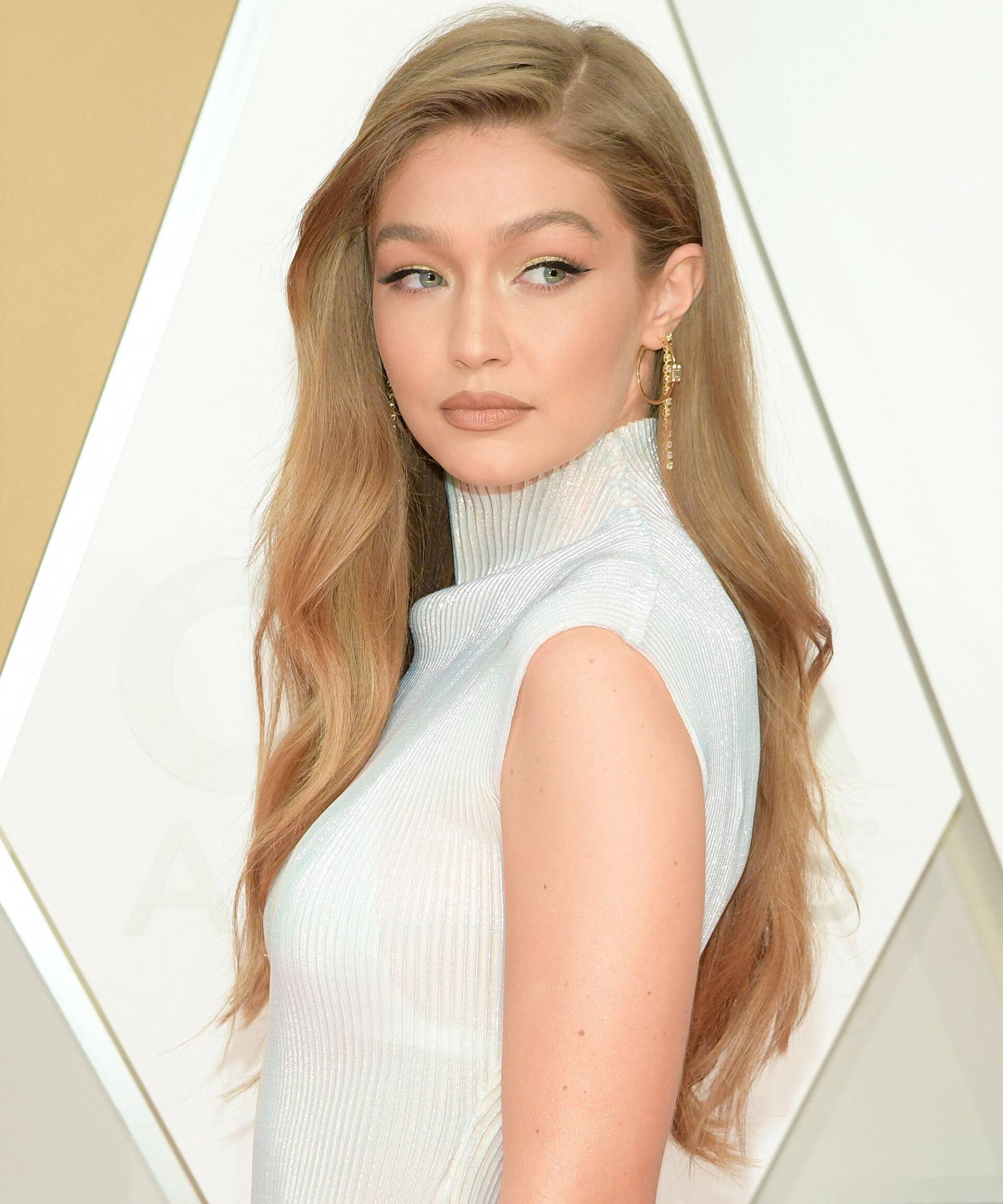 While interacting with her fans on Monday, a follower asked Hadid to post a picture of September 15, 2020. Subsequently, she shared a picture of her kitchen cabinet full of Indian spices that she clicked back on that day. Soon, the picture caught the attention of the Twitterati and its snapshot soon went viral on social media.
The popular fashion model posted the picture from the time she was expecting, revealing how she gorged on spicy foods during her pregnancy. "Lol I was a psycho pregnant person," she wrote as the caption.
Shan Masala spotted!
If you look at the picture shared by Hadid on her Instagram stories, you would be able to easily spot the well-known spices commonly used in desi cuisine. From cumin seeds, turmeric powder, garam masala, to tandoori masala, you will spot almost every spice in there!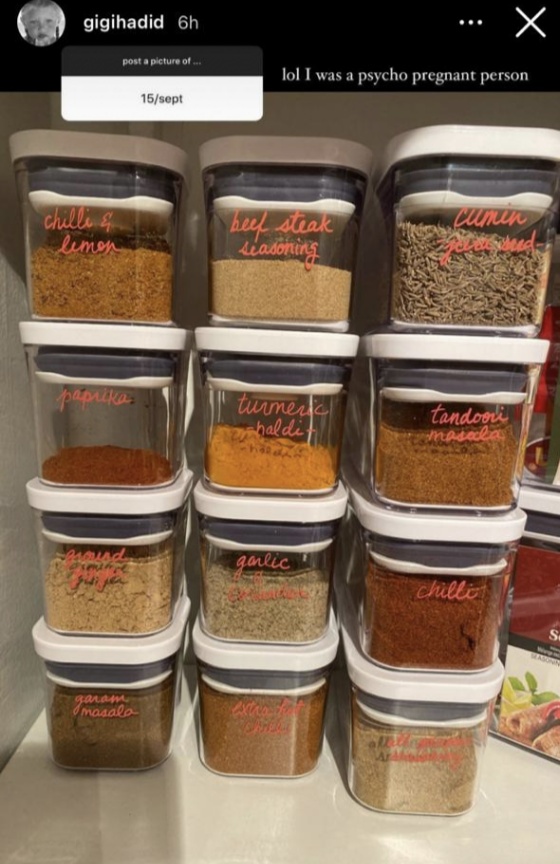 More so, we also spotted every desi's favorite 'Shan Masala' packets sitting right next to the rack in Gigi Hadid's Kitchen. The newly-turned mother revealed her love for desi spices, and the desi Twittersphere was super excited and shared the picture on Twitter, which garnered some amusing responses.
In fact, it even gave a rise to a debate over Shan Masala's origin. Indian Twitterati began claiming it to be Indian, while a Pakistani just cleared their misconception!
While one tweeted that the 'ingredients and seasonings are Indian/South Asian', a Pakistani guy responded that they are rather Pakistani or South Asian, but not Indian. However, the Indian tweep was not ready to accept.
Then came a long debate where the Pakistani wrote, "Chili comes from Peru then if we talk about origins. But the woman is married to a Pakistani and has a Shan Masala box. let's say she is doing Pakistani and South Asian to cover India." However, since the Indian was still not convinced, the guy gave a befitting reply- check it out!
At least Shan Masala is produced in Pakistan, not India. There are no two ways about that!
Pakistanis and their love for Zayn Malik and Gigi Hadid remain unmatched! First, it was Hadid dressing up in shalwar kameez, then their baby names and now it is the use of masala that is breaking the Internet.
What do you think of this story? Let us know in the comments section below.