Another milestone was achieved by Pakistani athletes who claimed a big reward to make the nation proud. Ghulam Mustafa Bashir became the first Pakistani to win a medal at the World Shooting Championships.
Not only that, but he has also secured his position at the 2024 Paris Olympics in the 25m rapid-fire pistol event.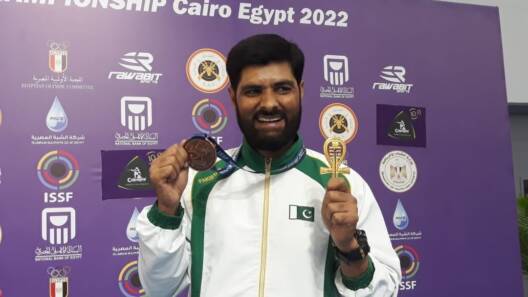 Ghulam, a 35-year-old shooting master won the bronze medal back at the International Shooting Sports Federation World Championships in Cairo, Egypt.
He fought a great battle in the medal match of the event and had a total of 19, but it wasn't enough to beat South Korea's Gunhyeok Lee (total of 31) and France's Clement Bessaguet (total of 30), who went on to take the gold medal and silver, respectively.
Ghulam Mustafa Bashir World Shooting Champion
Ghulam was an exceptional shooter for Pakistan with the bronze medal in the world championship, he has given Pakistan a quota place for the Olympics, as the event offered the top four countries direct qualification.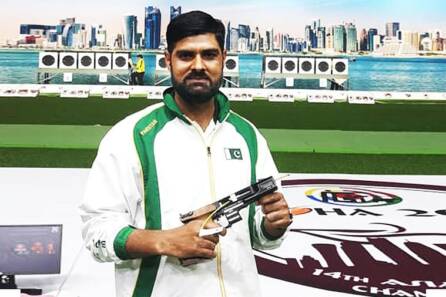 This will be the third time Bashir competing in the Olympics and received quota. Previously he also won the quota place for the 2020 Tokyo Olympics and the 2016Rio Olympics. He was dominant from the beginning of the tournament.
However, he's the second Pakistani shooter to qualify for the 2024 Paris Olympics.
Gulfam Joseph:
Gulfam Joseph earlier became the first Pakistani athlete to qualify for the 2024 Paris Olympics as he qualified for the 10m Air Pistol event in Cairo.
"This is such a huge moment for Pakistan, but this country is ridden with cricket fever," National Rifle Association of Pakistan secretary Razi Ahmed appreciated both Pakistani shooters.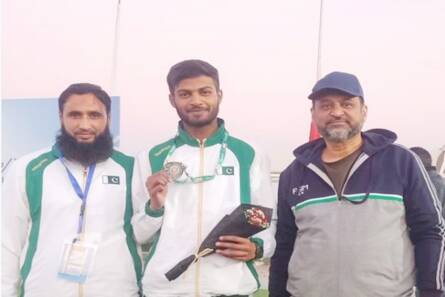 "Joseph gets the fund from the International Olympic Committee scholarships, while Bashir has not gotten any special support from the government either. We are making sure our shooters compete because even in the 2020 Olympics, out of four Pakistanis who earned direct qualification, three were the shooters," said Ahmed.
"We are really looking for support and encouragement for our athletes. We need people to start looking at shooting as a more mainstream sport," said Ahmed.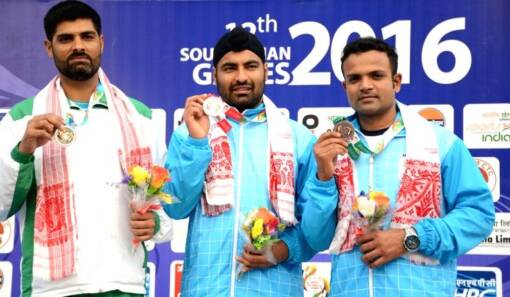 "We are trying to give the scholarships now to women and the youngsters too. We would like to see shooting to be taken to the school level so that we can groom more shooters like Bashir and Joseph."
This year, Pakistani athletes had already made history in Commonwealth Games and especially Arshad Nadeem won a gold medal along with setting a new record.
What do you think of the story? Tell us in the comments section below.