Congratulations are in order for actor Ghana Ali who welcomed her first child with her husband Umair Gulzar.
The couple welcomed their baby daughter and shared the news with fans and followers. Taking to Instagram, the Benaam star posted a picture with her better half and newborn and captioned it, "The moment a child is born, the mother is also born."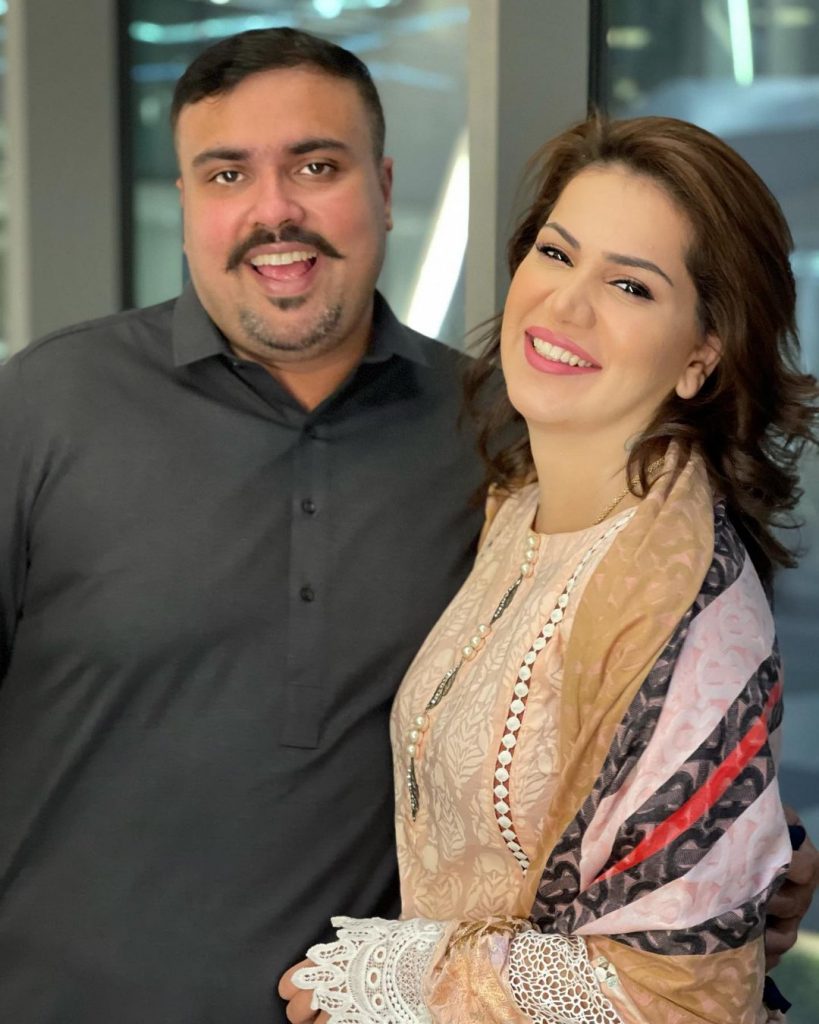 She went on to add, "Today we introduce you to Faija Umair. Our bundle of joy finally arrived."
"This is so overwhelming for both of us!" the actor continued. "A daughter is one of the best gifts this world has to give."
Many have since congratulated the Saraab actor under the comments section of her post. She then requested her fans to pray for her and her family. 
Have a look at it
Ali and Umair tied the knot in May 2021. The 27-year-old had taken a break from the showbiz for some time after getting hitched.
In September, the Sangdil actor posted loved-up photos with her better half and wrote, "We are so happy to announce that our little bundle of joy will arrive soon!"
She added, "Alhumdulillah! I cannot thank Allah Pak enough for blessing us with this happiness. We can't wait to meet our new addition." Ali then asked her followers to remember her family in their prayers.
"You're the best thing that's ever happened to me [Umair Gulzar]," she concluded.
Under the comment section, however, her husband received some brutal trolling. A comment under the post read, "Congratulations! Is he expecting?"
While Ali did her part of giving a befitting reply to the troll, the insensitive trolling did not sit well with actor Ahsan Khan. Enraged by the fat-shaming comment, Khan shut down the troll.
Ever since Ali tied the knot, she and her husband have been a constant target of trolls. It may be recalled that earlier, many other shocking revelations came to the limelight about her husband.
What do you think of this story? Let us know in the comments section below.