Celebrities are constantly scrutinized on social media. While several fans flood the comment section of their posts to shower celebrities with love and appreciation, the majority is dominated by social media trolls.
It is not uncommon for social media bullies to abuse celebrities, but they will also target family and loved ones when they can. This specific form of online bullying is nothing new for Ghana Ali and her husband. The actor, who recently tied the knot with Umair Gulzar in May 2021, has been relentlessly trolled on social media over the subject of her husband's weight.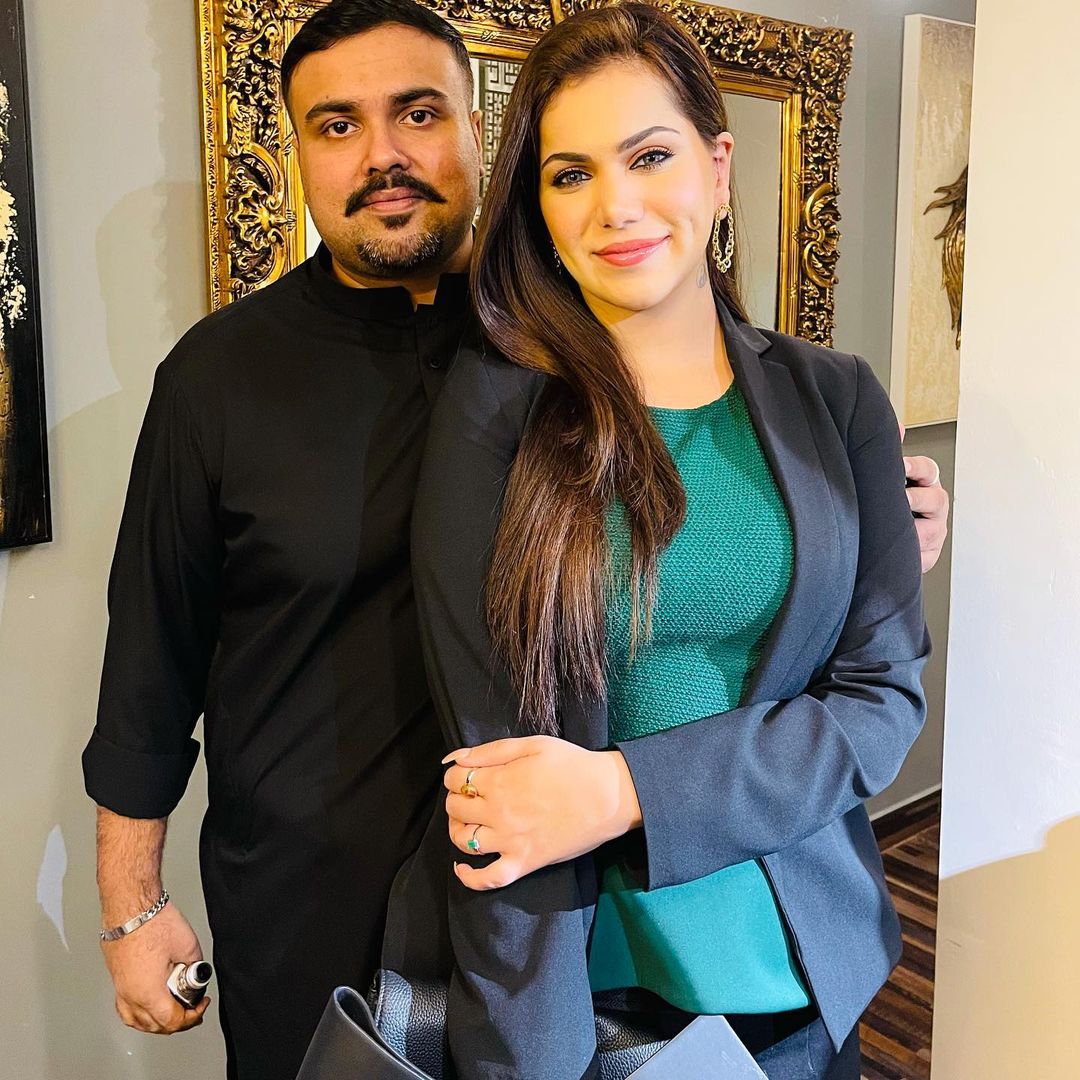 The marriage announcement of Ali was followed by a barrage of harsh remarks on her husband's physical appearance rather than congratulatory messages.
However, the Sangdil actor does not let the trolling get to her. Rather, she continues to share love-filled pictures with her husband on Instagram. Even better, she is not afraid to give the bullies a shut-up call every now and then in the comments section of her posts.
The recent announcement from Ali of her first pregnancy has certainly got everyone's attention. Her fans and followers were delighted to hear the good news, which she shared on her Instagram.
"We are so happy to announce that our little bundle of joy will arrive soon!" she captioned the photo alongside multiple snaps that showed off her baby bump. "Alhumdulillah! I cannot thank Allah Pak enough for blessing us with this happiness. We can't wait to meet our new addition. Please remember us in your prayers."
In addition, the Sun Yaara starlet went on to express how grateful she was for her husband. "You are the greatest thing to happen to me," she wrote.
Have a look at it – swipe right!
While many flooded the post with good wishes and congratulatory messages, others found yet another opportunity to troll the couple.
Once again, trolls belittle her husband for his weight: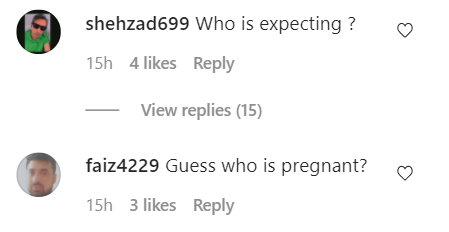 Ghana Ali fires back at the troll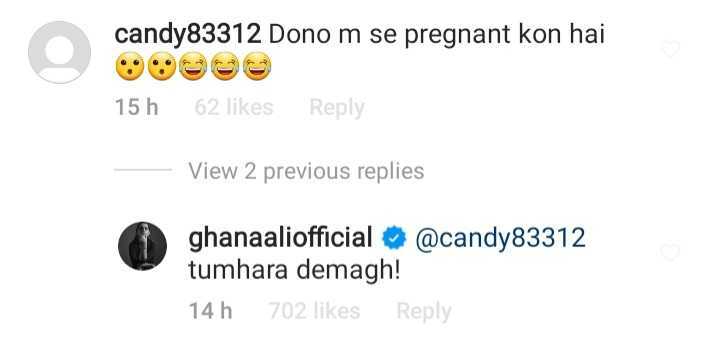 Unfortunately, this is not the first time the couple received trolling.
The newly wedded actor shared a selfie with her husband on Instagram earlier. As expected, the social media users could not resist making some rude comments. People condemned the couple, saying that private photos are supposed to be private and should not be shared online.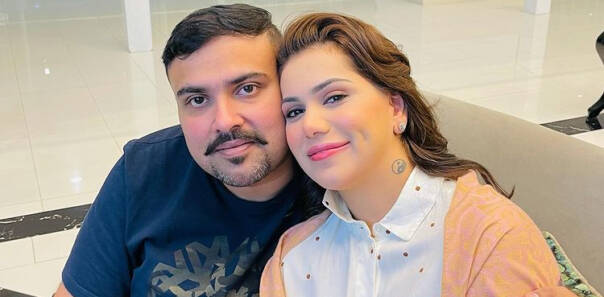 The Sangdil actor's husband was previously fat-shamed by trolls when she posted their picture together. A comment under the post read, "Congratulations! Is he expecting?" However, the insensitive trolling did not sit well with actor Ahsan Khan. Enraged by the fat-shaming comment, Khan gave a befitting reply to the troll.
Such comments clearly reflect envy, or how badly the person wants to get noticed by the celebrity.
We send our best wishes to the mother-to-be!
What do you think of this story? Let us know in the comments section below.