Ghana Ali does not let the trolling get to her. Lately, the Maan Jao Na actor has been a target of constant online trolling. Nonetheless, she is not afraid to give the bullies a shut-up call every now and then in the comments section of her posts. That is exactly what she did again!
For those in the entertainment industry, social media is a constant source of scrutiny. There are many fans in their comments section who shower celebrities with love and appreciation, but the vast majority is made up of social media trolls.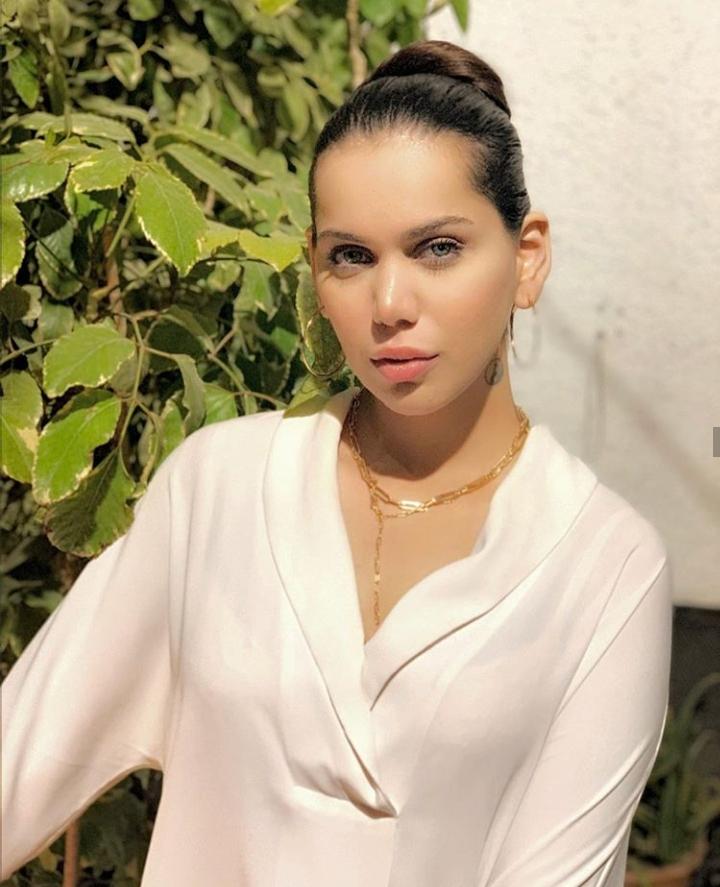 Taking to Instagram, the Sangdil actor recently shared a stunning selfie. But as expected, a troll left a distasteful comment under the post.
"Ghana sometimes you seem very pretty and elegant but sometimes you look like Pakistani khusra (transgender) like in this snap," wrote a troll. "Sorry, if you mind."
The Sangdil actor gave a befitting response to the harsh comment. "It's ok, I don't mind when you speak your brain which is absolute trash!" she replied. "It's all cool hun!"
Check it out!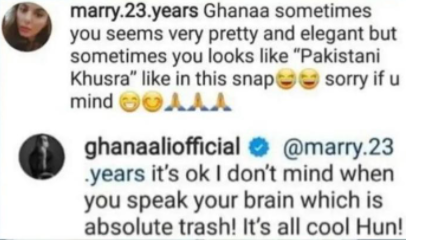 It is clear when people make comments like these that they are envious of the celebrity or they desperately wish to be noticed by the celebrity. Nonetheless, it is truly sad to see people using these terminologies as derogatory.
Also, here is one humble request: Kindly take a good look at yourself before opening your mouth to judge others. Even though the Internet has given all of us the freedom of speech, we are no one to make such shallow comments.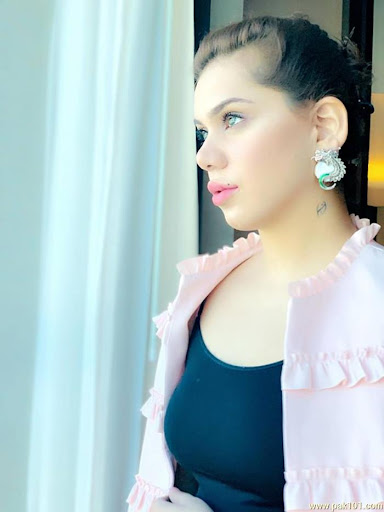 Unfortunately, this is not the first time the couple received trolling. Previously, the newly wedded actor shared a selfie with her husband on Instagram. As expected, the social media users could not resist making some rude comments. People condemned the couple, saying that private photos are supposed to be private and should not be shared online.
The Sangdil actor's husband was previously fat-shamed by trolls when she posted their picture together. A comment under the post read, "Congratulations! Is he expecting?" However, the insensitive trolling did not sit well with actor Ahsan Khan. Enraged by the fat-shaming comment, Khan gave a befitting reply to the troll
One might envy a celebrity for the glamorous lifestyle they live, and the attention they receive. But let's not forget that with fame and success also comes the merciless trolls. Nonetheless, it is absolutely refreshing to see the celebrities give a shut-up call to the trolls!
What do you think of this story? Let us know in the comments section below.