This Eid-ul-Fitr charge yourself and save up your Eidi to enjoy the blockbuster Pakistani film "Ghabrana Nahi Hai" (GNH) because it's a special treat to cherish this year's Eid.
Why you shouldn't miss it? Because first Saqib Khan's directorial would be a great feature film to watch, plus the return of Saba Qamar to the big screen after her critically acclaimed Bollywood offering Hindi Medium in 2017.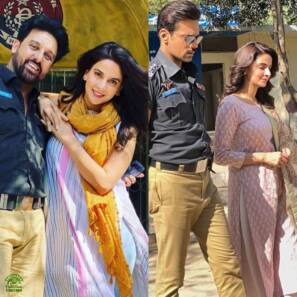 Talented Saba Qamar pairing with big-screen debutant Zahid Khan and Syed Jibran.
Along with that, it is one of the four films that are all set to hit the theatres next week. For Zahid Khan this film holds a special place in his heart, the whole Ghabrana Nahi Hai cast sat down for a special interview in which everyone shared their experience and praised each other.
In conversation with Ghabrana Nahi Hai cast
Zahid Khan has done some great work in the drama industry and has given some iconic roles that made him reach the next big step of his career. While talking to the local news publication, he revealed that this film was not just falling in his lap, the film was a calculated and conscious move.
"When it comes to films, I believe that beyond the usual parameters of choosing a project, which includes a good script, a good director, and a good cast, you need to play a little smart and make sure that you are giving yourself every chance that your film will even see the light of the day."
He continued, "There has to be a very solid production house and a very solid distributor behind it." Adding on, he shared, "In television, however, I have experimented a lot and taken a lot of risks.
I have done projects without giving a second thought as to where they would air. But when it came to choosing a film, it was a very bankable choice. I am a very clever son of a gun!"
The same thing goes for the jibran, the actor was sent the script of the movie by producer Hasan Zia. "He often sends me his scripts for a second opinion when it comes to his ventures; I have proofread all his films scripts.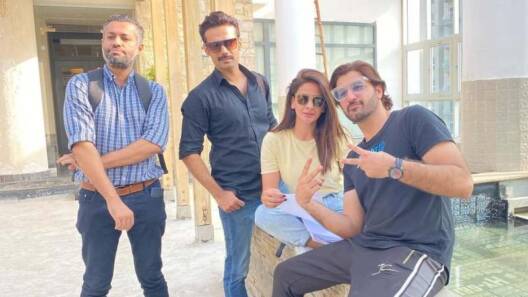 Hasan asked me how I liked the script. I told him I fell in love with it! He then asked me if I would be on board to work in the film and I said, 'naiki aur pooch pooch!' Of course, I'd do it. He knew I wanted to do this for some time and this just worked out."
'I was laughing constantly' – Saba Qamar
Everyone wanted to see Saba Qabar making a return to the big screen, the actor shared, "The two hours Saqib was narrating the script to me, I was constantly laughing," the actor shared. "I kept thinking if I am having such a ball while listening to the script, imagine how much fun the audience would have when they watch it!"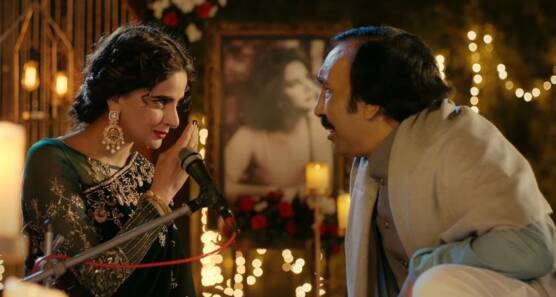 She even talked about her character in the film, "She's a TikTok. When Saqib was reading the script to me, one thing that stuck with me was how it had Zubi (Saba's character in the film) from its first scene to the last one. I wasn't a prop in the film. That was important for me.
The men have their hold on the characters they are playing. Family politics also come into play. We see Jibran playing a boy who is so helplessly in love with his cousin that she is the only person he wants to marry. We have a cop in the film – the kind that is quite common in our society, quite common in our perception of police officers."
Saba Qamar has been a social media sensation too, recently she grabbed a lot of attention when she posted her birthday celebration with Eidhi Center kids.
Zahid also jumped in, "Well, I wasn't too keen on playing a cop in my first film. It was not a part of my calculation. The equation I shared in the beginning, compensated for everything else – including my role. This was not a character which was uniquely demanding, starkly different from your norm."
'I have never played a cop before' – Zahid Ahmed
Zahid continued, "Yes, I have never played a cop before so maybe that's still variation to some extent. This is how a corrupt cop is supposed to be. I have played him like a guy who has messed up morals due to a very authentic backstory.
He then goes through an entire transition where he's able to portray some more shades apart from being just a sleazeball."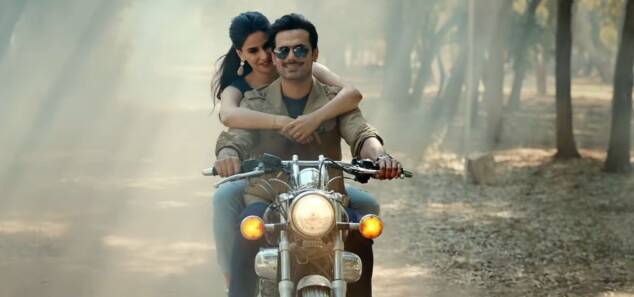 But for Jibran it was the role of a lifetime, "It's a big surprise for the audience. It is something I have never done before!" the actor commented.
"It is in contrast with what I have portrayed in the dramas so far. This character is something that I have always dreamt of playing. You know, I started my career with comedy and then I forayed into serious roles and for years, I have stayed there."
He added, "I was probably one of the most hated guys in television – due to the roles I had taken on. Be it a rapist, an abuser – I have done it all. So, this film came as a breath of fresh air."
It's a dream cast
Believe it or not, it's considered a dream cast because GNH brought two of one of the most favorite on-screen couples to a big screen. Zahid shared that working with Saba Qamar has always been a great pleasure and it's more professional than any other star.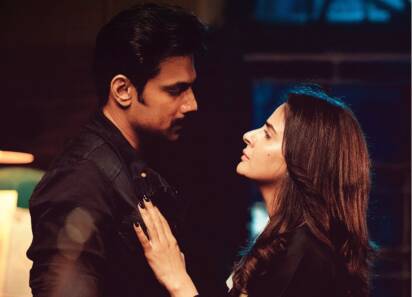 "She is painfully disciplined in every medium. As a male lead, you sometimes want to have your female lead throw a tantrum here or there, show up late a few times – give you some margin of doing the same."
He then quipped, "Unfortunately, during this experience, I am being touted as the diva on set. Because there are times when I like to come to the set late and if I haven't slept well, I just want to sleep on set! I can't bank on her for any of these luxuries. I am thinking twice about working with her again."
Saba Qamar couldn't hold and she laughed it off. Shared, "You know, all my heroes have this complaint. One, which I am always on time. Two, I always have all my lines memorized. So, no diva tantrums at all. None whatsoever."
Jibran then also revealed that working with Saba and Zahid was his best experience so far. "We've always been great friends," he said. Talking about the Cheekh star, Jibran added, "But I loved it. I never felt I was working with such an established star, who is way more senior than I am. Zahid and I are more or less on the same level but Saba, she's a joy to work with."
Cinema big releases after 2 years of the pandemic
Undoubtedly this year some great movies piled up to be released this Eid, since the pandemic hit there was a shutdown in the Pakistani cinema, and not many films were made. According to the actors, they believe collective releases are a choice that has eaten up the film business.
"Regardless of Covid messing up the schedule of film releases, a lot of projects have to compete for an Eid slot," Zahid commented. "I have no clue why Eid releases are a thing in this country if I am honest. It is the way our forefathers have kept it!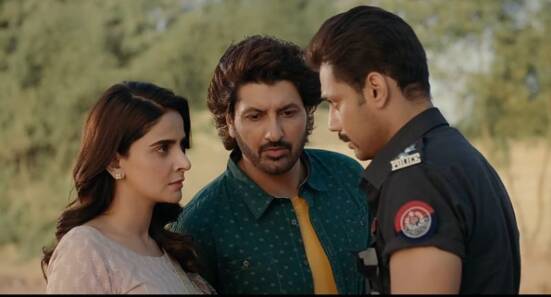 It's a sure-shot holiday for everyone and once they are done meeting relatives, people tend to go to cinemas and watch a movie. I have never done that but each to its own. The competition is there nonetheless.
The only thing I do think Covid has messed up is the momentum we finally had when fans would come to cinemas and watch a film. That went to hell."
Jibran relayed, "We are waiting for this Eid. This Eid is crucial, a lot of other projects are coming out, which is not a good thing. But oh well, how can you make someone understand it. I am hoping each film runs its course so the producers have the means to make more projects."
The audience, he agreed, will be spoilt for choices but that results in terrible numbers for the makers. "A filmmaker needs money to make more films. I am not in the favour of multiple releases on a single day."
What do you think of the story? Tell us in the comments section below.