In this day and age, living a healthy and smart lifestyle is a necessity, especially for the youth and Gen z of Pakistan. However, with COVID and the lockdown restrictions; many people were left feeling unproductive, unhealthy, and stuck in their homes.
Now that workplaces, universities, and gyms are opening up, getting back on the road to fitness is more important than ever, and that's exactly what Nestle Sweet & Tasty Yogurt wanted to promote in its latest campaign. #StartSmartAndGo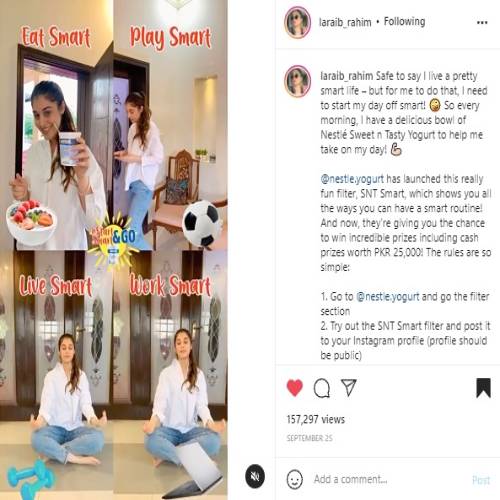 The brand believes in living healthy and proactive life, but that can be tough when you're constantly on the move with a time crunch on your back. However, Nestle Pakistan introduced a sweet and tasty solution to finding your groove and focusing on your health.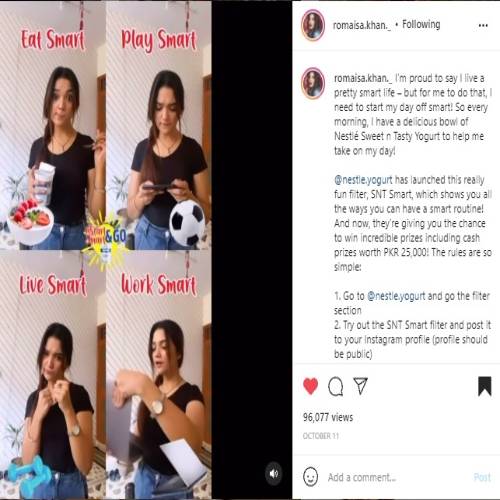 The #StartSmartAndGo campaign encouraged people to start off their day with Nestle Yogurt to give them a smart start for the day and the positive energy and nutrition to feel empowered, healthy, and smart throughout their day.
The campaign was kickstarted on Instagram to target the younger audience and put the message across visually with an Instagram AR filter on the @nestle.yogurt Instagram handle.
Liked it? then watch another one.
The special #StartSmartAndGo filter made this campaign one of the most exciting and interactive ones of 2021, with many popular social media celebrities and bloggers also sharing their take on the fun filter, which featured Nestle Yogurt's incredibly catchy jingle.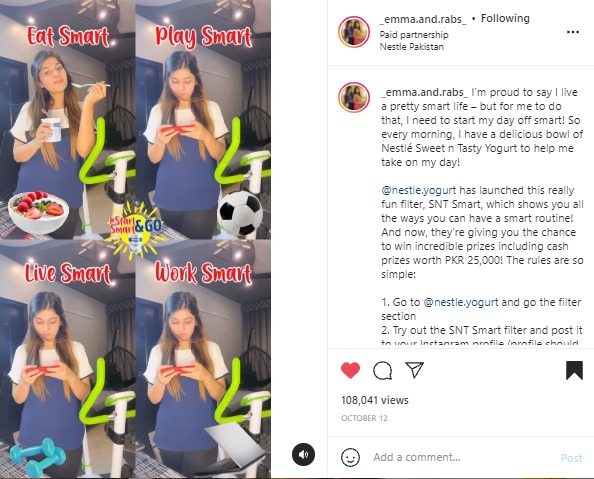 Some of the biggest names from social media like Meharbano, Aashir Wajahat, Laraib Rahim, and many others jumped onto the bandwagon to promote Nestle's aim to encourage healthy living and staying on the go without compromising your health.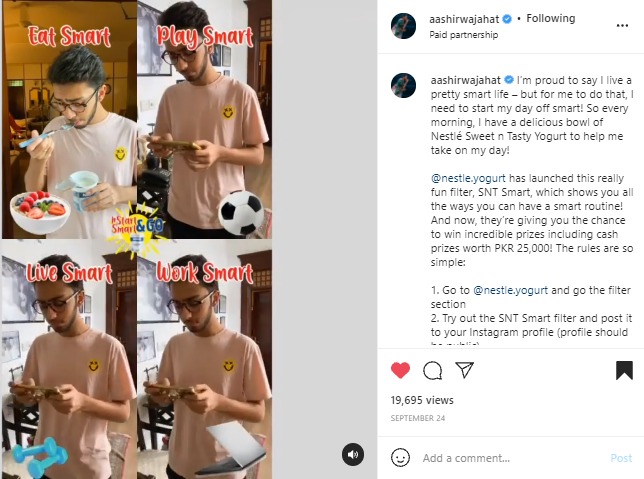 Nestle also urged other people to focus on their fitness and health by announcing the #StartSmartAndGoChallenge which asked people to record and share their versions using the fun filter.
The campaign received a great response and created a huge impact, with entries from all over Pakistan. The two best engaging and most creative entries will win PKR 25,000 and many others will receive Daraz vouchers.
What do you think of the story? Tell us in the comments section below.