Pakistan is one of the few countries with such a dynamic landscape; rivers, deserts, lakes, waterfalls, springs, glaciers, we seem to have it all in great abundance. A renowned German Czech airline and travel vlogger Josh Cahill recently took a flight to Gilgit-Baltistan (G-B) with Pakistan International Airlines (PIA), and was left spellbound!
Gilgit-Baltistan is, perhaps, the most spectacular region of Pakistan in terms of its geography and scenic beauty. Often referred to as heaven on earth. You can live a pretty comfortable life while being in your home in a large metropolis, but as soon as you travel to the northern areas, you find that the real peace of mind lies within those beautiful mountains.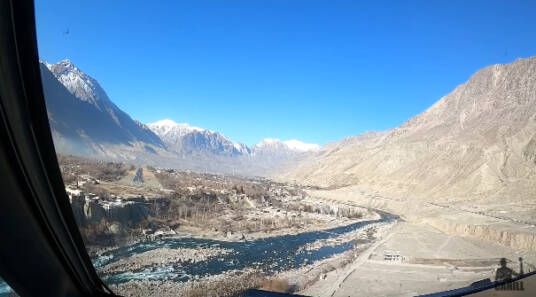 From winters to spring, nature seems to be in a transition period. It remains remarkable with every changing season. As for Josh felt 'truly blessed' to have gotten the chance to visit heaven on earth.
Traveling with PIA, German vlogger Josh spent his flight sitting on the flight deck, having a complete view of the serene scenery of Gilgit-Baltistan. From getting snacks in there to chitchatting with the pilot, Josh described it as the "most amazing in-flight entertainment".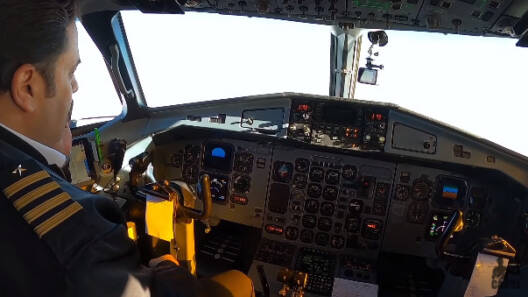 "Probably the most amazing in-flight entertainment I have seen in a long time," he said. As the plane landed, lauding the pilot he commented, "Wheels on the ground! What an incredible landing it was."
Capturing the beauty of Pakistan, the travel expert was mesmerized. In addition to this, he described Pakistan to be the world's most hospitable country. Furthermore, added that the people here have been extremely kind to him. Besides having an incredible experience with PIA, Josh expressed his love for Pakistan's northern areas.
'World's most scenic flight? Pakistan Air to Gilgit!'
Well, we could not agree more!
It is pertinent to mention that Prime Minister Imran Khan, during his day-long visit to Gilgit-Baltistan today, will inaugurate new projects of Special Communications Organization that will provide mobile and internet facilities in far-flung areas and improve the existing service.
Last year, amidst the fake license scandal at PIA, a UK-based travel geek reporter, and content creator, Noel Philips decided to take a shot at it. He took the PIA flight to travel to Islamabad and shared his entire experience throughout the flight in a video he recorded.
At the end of his vlog, he shared how everybody he met, the entire crew, and everybody in Islamabad, as well as the airport "were just so nice and lovely". So it turns out that PIA is not that bad after all!
What do you think of this story? Let us know in the comments section below.