The Geo/Jang Group has issued a statement after journalists and rights bodies condemned the move to take Prominent TV talk show host Hamid Mir off-air.
Hamid Mir was taken off-air and suspended from his regular program on Monday, Geo also gave a statement regarding it. His media group Geo News network said, following comments he made last week regarding media censorship.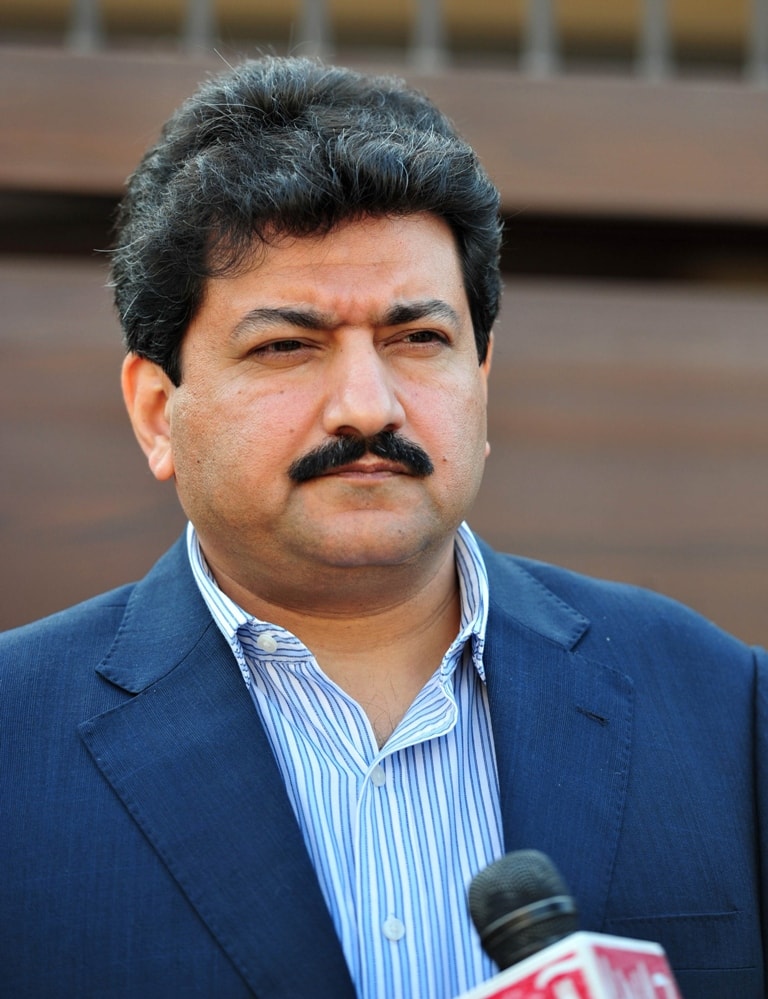 The Geo/Jang Group said Mir did a speech "that has resulted in backlash from different segments of society".
A spokesperson for Geo did not specify if Mir's absence was permanent. However, a stand-in anchor hosted his show on Monday.
What Geo has to say?
"The editorial committee and lawyers will check for violation of policy and law. Meanwhile, 'Capital Talk' will be hosted by a temporary host," it said.
"We would like to remind our viewers and readers that Geo and Jang Group were shut down; our journalists were beaten up as they faced hundreds of fake allegations of corruption, blasphemy, and traitorhood; shot at, financially strangulated more than any other media organization in the country. The organization has lost more than Rs10 billion to keep viewers and readers informed."
"However, it becomes difficult for the group and its editors to take ownership of the content that is delivered outside the purview, input, and guidance of its editors, and which are not fact-checked and approved by the editorial teams," the statement said.
Minister for Information and Broadcasting Fawad Chaudhry said the government has nothing to do with the decisions of broadcasting organizations.
"The management asked me to either explain or refute the speech outside the [National] Press Club," Mir told BBC Urdu, adding that he asked in return: "Who is asking you for this?"
"I told them if they arrest the persons who attacked Asad Toor then I am ready to apologize," said Mir.
Pakistan is ranked among the five deadliest places for journalists to work by Reporters Without Borders. Hamid Mir was shot multiple times and was wounded critically in 2014.
Read Also: Hamid Mir's Old Interview Proves Maulana Tariq Jameel Was Right About Media Lying
What do you think of this story? Let us know in the comments section below.