Parizaad is the drama that's roaming around in every house of Pakistan. It's the blockbuster drama currently on air. From the poetry to character to storyline everything stands tall.
Its few episodes created landmarks and left the audience speechless. Ahmed Ali Akbar and Saboor Aly nailed it in the drama serial with the powerpack roles that everyone loved it.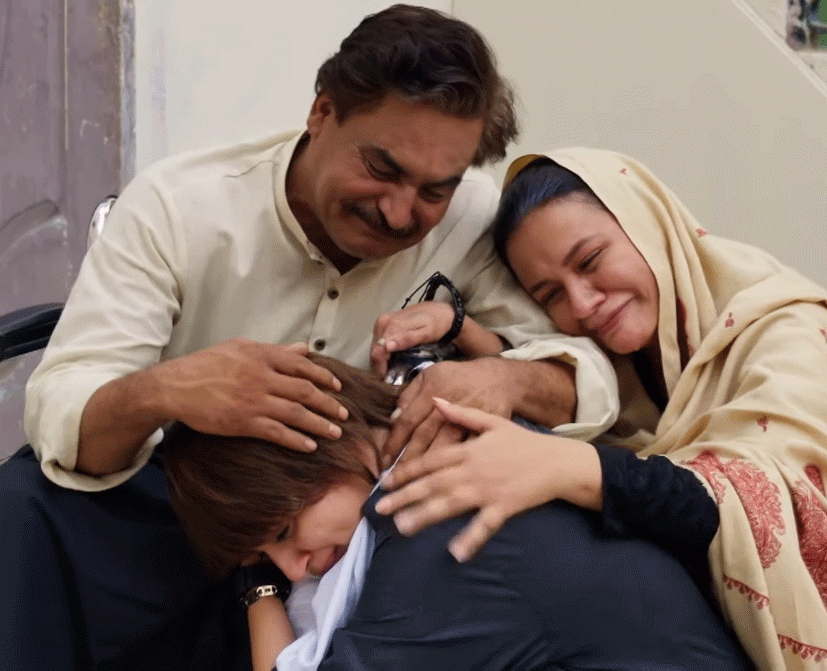 In the latest episode, things get even surprising than no one expected. Something unique happened in the episode that everyone appreciated the effort of the director for bringing this up.
No doubt this particular episode gave every right to discuss it because it covers 'Gender Dysphoria'.
Parizaad's latest episode became the center of discussion
Pakistani drama industry very rarely touches on some issues that no one expected. That's what writer, Hashim Nadeem, and director, Shahzad Kashmiri did with the recent Parizaad episode. After the episode, the whole clip went viral and people lauded the makers for bringing this up.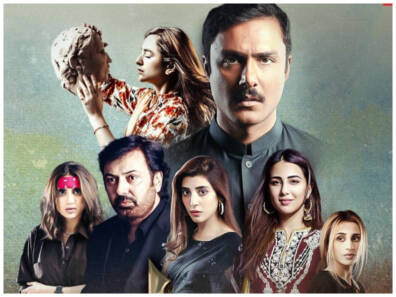 Gender fluidity is one of the things that every person has faced and forcibly changed it as well. that's what happened with Saboor in Parizaad when she met his parents.
That's what exactly happened in the scene,
Dilawar reunited with his parents where she hugged his mother with teary eyes. Dilawar tries to make his parents understand his reasoning for eloping, where he discusses how he couldn't conform to society's notions of genders.
While Dilawar's mother resorts to taking the blame of the said 'confusion' of her then daughter to herself, Guru interjects, divulging, "No, it isn't your fault.
The world is full of people who are divided into two people. And it is only one or two people who have the guts to address this torment inside them." He added, "Society treats it like a curse rather than a sentiment or a perspective. And our family tells us to treat it as sin and hide it."
Right after the clip spread all over the internet, Twitter filled with appreciation and praised the makers.
Twitter reaction priceless
One user wrote, "Mindblown that this is being tackled on Pakistani TV amidst the sea of scheming mother-in-law and sad divorce shows. How has PEMRA not slapped it with a ban yet??
Kinda cool that Paki TV is finally acknowledging the presence of people other than cis men/women".
One user tweeted with the clip, "absolutely mind blown by this scene in Parizaad which speaks of being two-spirited and queer. Please don't @ me telling me what's problematic in the drama I know all of that yet I believe this is just so phenomenal."
Parizaad drama takes care of so many other social issues and is highlighted in the drama. On those issues, a user tweeted with appreciation to the Parizaad team.
"It is, #Parizaad has handled so many social and emotional issues that plague our society so sensibly and sensitively. Moreover, it also shows how to be inclusive in all situations. I love it. Must watch it!
Ahmed Ali Akber highly appreciated in this drama his iconic role and acting. His previous drama 'Ehd-e-Wafa' also got very much appreciated and loved by the viewers.
There's no shame in admitting that Parizaad has stolen the hearts of every viewer out there. Each and everything about this drama stays on top without any doubt.
What do you think of the story? Tell us in the comments section below.