Geeta, the deaf and mute woman, who had mistakenly crossed over to Pakistan as a child and was sent back to India after 12 years in 2015, has finally been reunited with her mother in India. Geeta has found her family 5 years after returning to India from Pakistan.
Geeta has been in touch with the Edhi Centre in Pakistan, she recently told them that she has finally found her family after over five years since her return to India.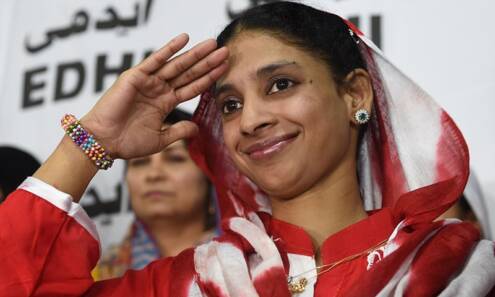 At the age of 10 or 11, Geeta somehow crossed over to Pakistan. She was brought to the Edhi center as a lost child. Since then she was being taken care of by Bilquis Edhi. At first, Bilquis Edhi had named her Fatima as the child only referred to herself as 'Guddi'.
She had scribbled that name. "Then after observing her ways of touching feet, etc., I realized that she was Hindu. That's when I changed her name to Geeta," Bilquis Edhi had told Dawn some five years ago.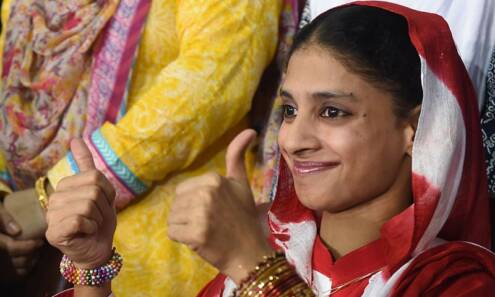 She even used to take her for pooja to the Shri Swaminarayan Mandir on M.A. Jinnah Road. However, after they found themselves gathering too much attention, Bilquis Edhi asked her to buy some Hindi deity posters and statues to make a home temple where she could pray in privacy.
As the girl's story became known in the media in 2015, arrangements were made by the late Indian external affairs minister Sushma Swaraj to have the girl flown back home. However, even after she returned to India, the search for her family continued. Geeta couldn't find it in the first two years.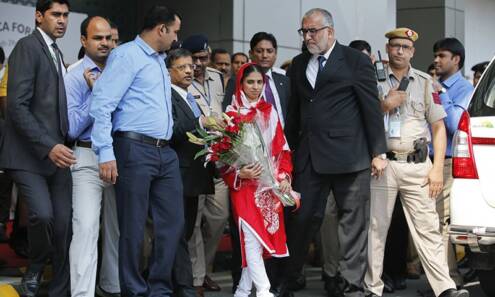 The Indian government and NGOs even ran DNA tests of people who were missing a daughter around the time Geeta was discovered in Pakistan but the tests did not match. Geeta herself, too, was not sure about them.
Geeta finally recognizes her mother
As she got in touch with Bilquis Edhi, Geeta told her all about finding her mother with happy tears. Her mother lives in Naigaon village in the Indian state of Maharashtra. Through her, Geeta has found out that her real name is Radha Waghmare.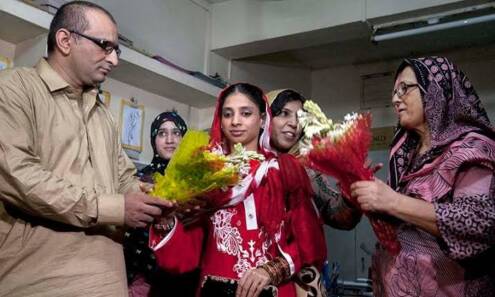 Her biological father, Sudhakar, died a few years ago. Meanwhile, her mother has remarried. Bilquis Edhi said she was just happy that Geeta who was like a daughter to her had finally reunited with her real family.
"To be lost for such a long time from your family is difficult for anyone and especially for someone special like Geeta," she added.
"She may be living in another country now. But she is still a daughter. She still shares all her joys and sorrows with me despite the physical distance between us. And, I will be with her on whatever decision she takes for herself," she added.
Well, if you have seen the movie Bajrangi Bhaijaan, you will see the resemblance of the story.
Read More: 'We Thought Indian Army Will Kill Us' – Delhi Returns Two Pakistani Girls Who Mistakenly Crossed LoC
What do you think of this story? Let us know in the comments section below.