Social media is a fun place to be on nowadays! There's just so much scoop to snoop on! HAHA! Gauhar Khan is amongst those celebrities who are very active on social media. She loves to keep her fans updated by posting habitually on all her social media platforms. The diva loves to interact with her fans and engage herself in conversations with her fans and followers!
If you don't know who Gauhar Khan is, then you're living under a rock, tbh! Gauhar's iconic win in Big Boss Season 7, her exceptional acting skills and talent defines a lot about her.  She loves being open about everything, which includes her personal life as well!
She recently posted a picture of herself on her Instagram account (@gauaharkhan) which was loved by thousands!
But, here's a fact – with love comes hate, no? And not to forget the trolls on social media!
Possessing a killer fashion sense, Gauhar was recently bashed by one of her fans on the picture she had posted on her Instagram and called a 'Pakistani'. What made the fan say that? It was none other than the recent win of India against Pakistan in ICC Champions Trophy. Here's what the fan had commented:
"Geez, easy now. She was just thanking her designer. How is the comment even relevant, Mr.Troll? I need an answer, plis."
But, Gauhar being the smart one, knew how to handle the situation and amazed her fans yet once again, with a befitting reply:
We think there couldn't have been a better response than this! The troll later deleted his comment and his account too! Says a lot about him! Time is changing and we love how all the celebrities are speaking up for themselves and handling the trolls in brilliant ways in the most respectful manner.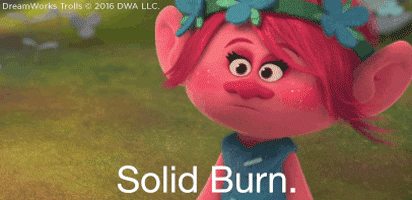 Hater's gonna hate, potatoes gonna potate!