It looks like Ali Amin Gandapur still hasn't learnt from his past mistakes in public. Social media on Saturday slammed the federal minister for Kashmir affairs for using bad language against PML-N's Maryam Nawaz in an election rally at Azad Jammu and Kashmir's Kotli.
In a video viral on social media, Gandapur used sexist language against PML-N vice-president, saying she would be slapped so much that "your [real] face will be uncovered".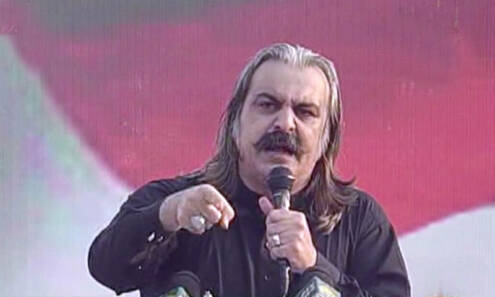 Addressing an election rally in Kotli, Gandapur said, "I have a lot more to say but I will only say this to her (Maryam) that if we come to slapping then you will get slapped so much that your [real] face will be uncovered from the Rs80 million [cosmetic] surgery you have done from our [tax] money."
Calling Maryam a "daku rani" (queen of thieves), the minister said, "Your grandfather's [blacksmithing] shop in Gawalmandi didn't have as much iron as the 32-kilogram jewelry you were wearing when your father [PML-N supremo] Nawaz Sharif invited Modi for a wedding."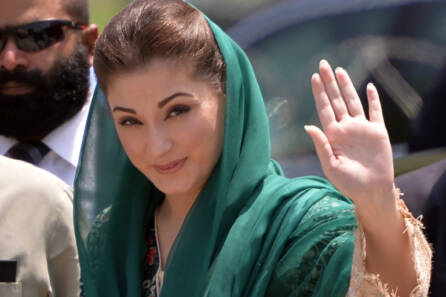 Watch the viral video
Meanwhile, PML-N President Shehbaz Sharif slammed Gandapur for using "shameful language" against Maryam.
"Disgusted by the shameful language Ali Amin Gandapur has used against Maryam Nawaz. His words are not only violent but also deeply misogynist…" Shehbaz tweeted.
This is not the first time that Gandapur has used sexist remarks against Maryam. He had targeted her during a PTI rally in Gilgit-Baltistan in November 2020, too.
"She is beautiful but she spent millions on her surgeries from the taxpayers' money," Gandapur had said, adding if he picked anyone from the crowd and spent a little from the taxpayers' money on their cosmetic surgeries then they would look beautiful as well.
Pakistanis are also criticizing Gandapur on social media. Not only he has a history of attacking women in power, but he also has no regard for law and order. Ali Gul Pir says it all in his million-dollar tweet.
Earlier in March, Gandapur broke the law openly when he recorded a video of his minor kid driving a car. Instead of saying sorry, he said, 'It is my land, my vehicle, and my son.' WOW! Prime Minister Imran Khan, we hope you are taking notice of your minister's conduct. 
What do you think of this story? Let us know in the comments section below.