Federal Minister for Kashmir Affairs and Gilgit-Baltistan Ali Amin Gandapur recently sparked outrage on social media after posting a video of his minor son driving a car. After so much backlash, the minister now responds to the criticism, but only adds fuel to the fire.
In the video that soon went viral, Gandapur could be seen sitting on the passenger seat while he records a video of his minor son, who is driving the car. As per the laws of Pakistan, under-age driving is illegal and only those who are aged 18 years and above can apply for a driving license. Social media users demanded the authorities take action against the minister.
People lashed out at the minister for allegedly louting traffic regulations that forbid a minor from driving the car. The minister took to Twitter to answer journalist Mansoor Khan, saying traffic laws apply on roads, motorways, and highways. In addition to this, Gandapur said that his son was driving the car on fields owned by him.
'My land, my own vehicle, and my own son,' Gandapur justifies
The journalist shared the viral video on Twitter earlier and wrote, "Ali Amin Gandapur is making a child drive the car. No need to worry, now our brother will justify this too." Responding to the journalist, he wrote, "Firstly traffic law applies on roads, highways, or motorways so no law is violated, upgrade your knowledge. Secondly, it's my own land, my own vehicle, and my own son."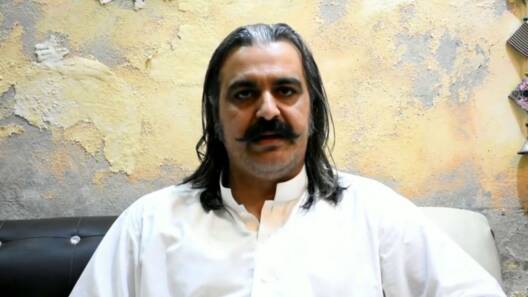 "Thirdly, grow up Mr, Mansoor Ali Khan and others who negatively commented and mind your own business," the minister added.
It seems the minister doesn't know that the law applies to you no matter what, even if you in your home, your office, or in public. A crime on your own land is still a crime.
It is pertinent to mention that the minimum age for obtaining a driving license in Pakistan is 18 years. However, this regulation appears to be commonly abused. More so, this recent video manifests how people take underage driving as a source of pride in our beloved country. Unfortunately, over the past few years, Pakistanis have become more self-approving about underage driving than before.
With the passage of time, Pakistanis have effortlessly normalized the concept of underage driving. So much so, that parents tend to take pride in their underage kids for facing a life-threatening venture. For instance, recently, another video of a 6-year-old boy driving a car on the Bosan Road of Multan emerged, shocking the viewers.
What do you think of this story? Let us know in the comments section below.