In 2013, June, a report on Gabriella Calhoun – a young honor student was published. She was reportedly beaten unconscious by some officers of the Bloomington, IL police department. Gabriella was 17 year old at that time. The police knocked out her front teeth and further humiliated her by walking her across a crowded parking lot with her breast exposed. The police accused Gabriella for two charges: aggravated battery to a peace officer and refusing to go along with a peace officer with injury to the officer.  The promising college student could have been sent to jail as each charge was a felony count.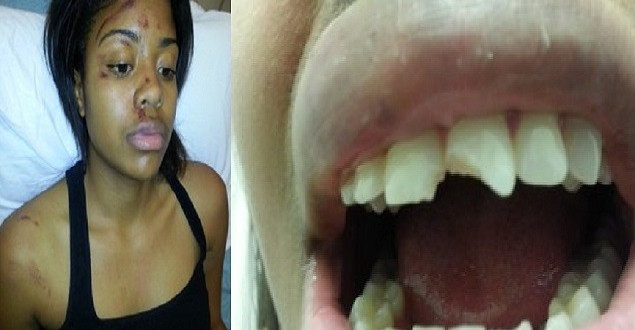 After careful deliberation and a two year wait, a jury panel comprising 9 women and 3 men found Gabriella not guilty on all charges.
In an exclusive interview to a publication, the mother of Gabriella, Montana Calhoun told the reporters that Gabriella is happy that the trial has finally ended and that she wants to go back to school and finish her degree.
Montana Calhoun informed that Gabriella handled herself very well throughout the trial.
Gabriella Calhoun told the publication she felt "confident" even though she was frightened and upset at the same time.  The reason why she felt confident was that he knew that she was innocent; however she felt scared when the prosecution twisted the words from her audio recording and made it sound bad and believable.
Another factor that did upset the now 19 year old Gabriella was that the police members of Bloomington had the audacity to go on stands under oath and lie about the incident. She was hurt by the fact that there are officers in the country who do not even want young African Americans to progress in life. Had Gabriella been found guilty, she could have been sent to prison.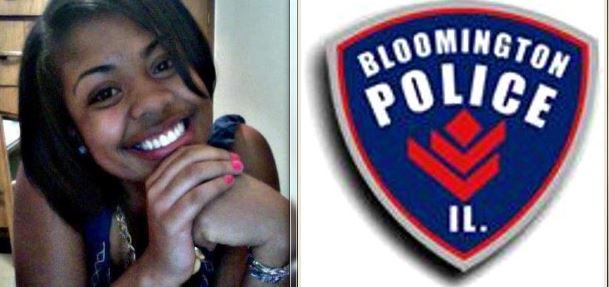 During the case, racism emerged as a leading factor after it surfaced that one of the police officers, Ed Shumaker reportedly told another sergeant that he wished a black stabbing victim "F***ing bleeds to death." Ed Shumaker was hence disciplined by the police chief Brendan Heffner, saying that the police department was "deeply saddened and disturbed by the sergeant's comments."
The voice of Ed Shumaker was heard on tape making those upsetting remarks and was played for the judges during Gabriella's trial. However, he is still presently on the police force.
Montana Calhoun also reported that the prosecutor incessantly tried to give an impression that Gabriella was just another "angry black teen who was trying to fight a police officer."
Montana Calhoun also said that they had a stereotypical view of Gabriella. All Gabriella wanted was to get her story out so that everybody could know her point of view and for that she told nothing but the truth.
The family also pointed out the obvious racism that existed during the selection of the jury.  Only one black (female) jury member, (out of all thirty-eight jurors), was interviewed to sit on the jury.  During the interview, the black woman was immediately dismissed after she disclosed that her students informed her about the Gabriella's case. But, when a white potential juror disclosed during the interview that he knew the police chief and other police members, they kept him on the jury panel after he said that he could be fair and partial.
All the jury members who found Gabriella not guilty were white.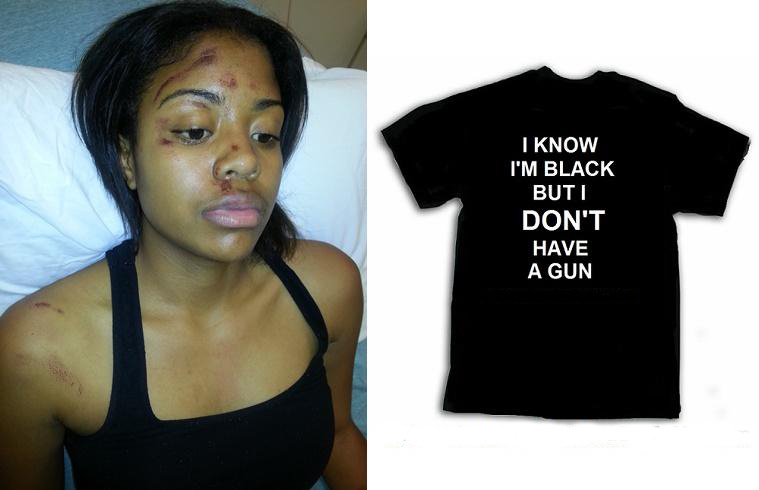 Gabriella Calhoun thanked Jesus when the judge read the verdict of the jury. She did not express her emotions till the time the second verdict was read. She smiled at the jury and thanked them. She hugged her family and cried tears of joy as she knew that her family believed in her since day one.
Gabriella Calhoun has always been a straight A's student in college. She emphasized that this whole episode has been very long and "traumatizing" for her. Gabriella is planning to graduate from Wiley College, next summer and to join a dental school afterwards. Gabriella aspires to become an oral surgeon in the future.
Moreover, Gabriella Calhoun also plans to write a documentary on her case and to motivate people all around the globe to share their stories related police brutality. Gabriella Calhoun considers herself lucky to have survived her ordeal.
United States of America, in recent years have personally witnessed stories of a number of men and women who died at the hands of law enforcement agencies. Gabriella Calhoun was one of the fortunate ones to have survived her ordeal.
Mother of Gabriella Calhoun hopes that her daughter's case would break the mold and alter the way law enforcement agencies deal with police brutality and death cases.