When it comes to talent, Pakistan is swamping of innumerable examples. Without a doubt, you can find some insanely talented aspiring artists and athletes. With that being said, we have every reason to celebrate these people who have given their very best to our country in their respective disciplines.
Talking about ICC U-19 World Cup, we proudly mention that our homegrown talent is set to play in the coveted tournament in New Zealand. Pepsi, in collaboration with PCB, launched a talent hunt program across 16 regions of Pakistan. Through trials, we uncovered some incredible talent in the name of these players. Plus, the players went to Regional and National Academy Training programs that helped develop key skills in them.
With that being said, Pepsi Pakistan and PCB organized #Future11 – an incredible event to garner support for the U-19 team going to New Zealand tomorrow
Pepsi has always given opportunities to fresh talent and the #Future11 event bears testimony.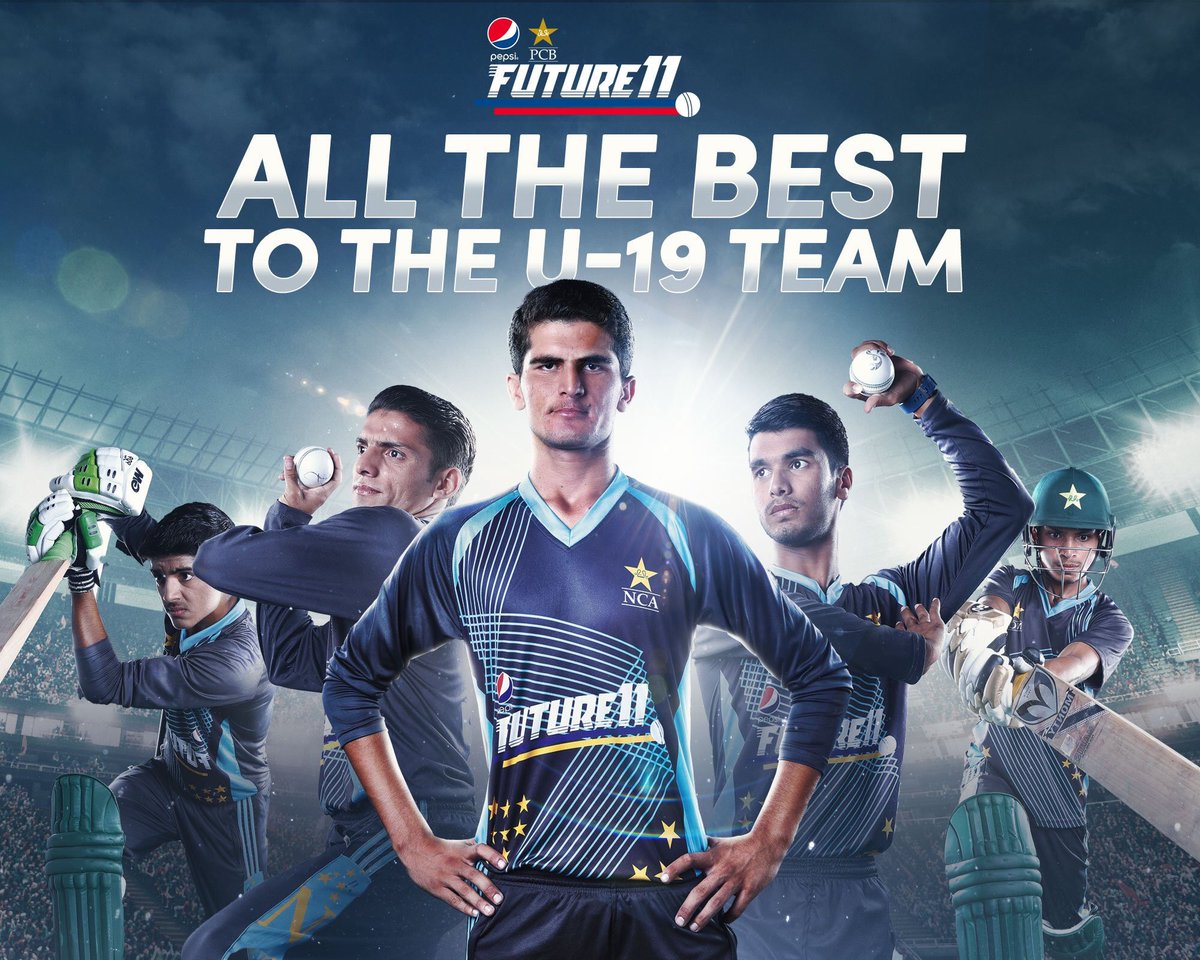 Here's all that happened at the #Future11 that people are talking about…
The afternoon in Lahore was joined up by noteworthy celebrities, Pakistan National Cricket team, and some other people to celebrate an exciting atmosphere. The spirit was alive; we already know how Pepsi has vouched for Cricket in Pakistan all these years and now it took responsibility to groom and polish these players for the ultimate challenge.
Let's begin with all the people who joined in support of them…
We had Atif Aslam, Meesha Shafi, Mawra Hocane, Imran Abbas, Cybil Choudhry, Shoaib Malik, Junaid Khan, Usman Shinwari the cast of the movie Parchi.
Atifffffff
Atif Aslam spotted at #Future11 pic.twitter.com/mIvTTzHUWV

— Parhlo (@parhlo) December 19, 2017
So great to see people in their support!
https://twitter.com/Eff__jai/status/943037333837959168
Not to forget, he's already a role model for the youngsters in our first team
Great to see @realshoaibmalik showing up to support Pakistan's U19 cricketers. #Future11 pic.twitter.com/ZfBV80wLZP

— Imran Ahmad Khan (@imranahmadkh) December 19, 2017
<3
Met @realshoaibmalik and @JunaidkhanREAL today! ??? #Future11 pic.twitter.com/yK9j89CGqT

— ajeeb kashmakash hai (@SohaTazz) December 19, 2017
The key takeaway here is that Pepsi managed to mark a successful closure to this program and once again proved that it's the primary "flagbearer" of futurist prospect of Cricket in Pakistan
What a send-off, seriously!
Followed by, the event became a talk of the town in no time. Social media went into a meltdown just after people learned of the #Future11 event in Lahore. Tweets after tweets, people absolutely could not get over the major highlights of the afternoon.
Social media stood in support and here are some of the incredible highlights of people spreading the good word! 🙂
YESSSSSSS
Atif Aslam talked of how the boys shouldn't feel embarrassed talking in Urdu in a foreign country. This is something which is so important to be said out loud. Talking comfortably in their own language with confidence would be super! ??✌?#Future11@pepsipakistan @TheRealPCB pic.twitter.com/CZrLfuRSFY

— Mahnoor Khawaja (@MahnoorKhawaja) December 19, 2017
It's partly owed to them since they laid the foundation
Kudos to PCB and Pepsi for finding young talented folks for #Future11 from all over Pakistan and grooming them for World Cup in New Zealand. pic.twitter.com/G664IsGlM9

— Shazia's Dottuh (@maryamful) December 19, 2017
RESPECT!
A special thanks to Pakistani showbiz stars for their support of PCB-Pepsi #Future11
Motivational talk for Pakistan U19 World Cup bound team. #TheBigSendOff pic.twitter.com/MQOC7QHuuN

— PCB Official (@TheRealPCB) December 19, 2017
Just look at the spirit here…
Whole nation is rooting for your victory boys. Do your best and make us more proud of yourselves. #Future11 pic.twitter.com/99lJYKfd4O

— ? (@irsaayy) December 19, 2017
Haha this
Team Parchi here to chill with our #Future11 U-19 team!! pic.twitter.com/SHrI5m4JqO

— meem elif (@meemelif) December 19, 2017
🙂
Our highly talented U-19 team is off for the World Cup in New Zealand..The entire nation is behind you all go Make us proud, boys! #Future11

— Saqlain Mushtaq (@Saqlain_Mushtaq) December 19, 2017
Pepsi has always engaged efforts for the brightest prospect of Cricket in Pakistan, seriously
The future of our Pakistan Cricket Team is secure. I mean the talent found by Pepsi and PCB is amazing and inspiring because they're not one of those rich boys getting into teams these are players based on real talent and some of them were picked off on the street#Future11

— Essa (@ItsSalahMate) December 19, 2017
More and more people in the community were involved in support on the social media
#ISLU wishes our U19 team the very best of luck for the #WorldCup! You guys are the future of our cricket, make us proud.#UnitedWeWin #Future11 https://t.co/foiPczKY9u

— Islamabad United (@IsbUnited) December 19, 2017
Haha how can we forget this?
Are the boys aware of the selfie curse, @ZAbbasOfficial? ?#Future11 #TheBigSendOff pic.twitter.com/sJ6nbUCgl6

— Cricingif (@_cricingif) December 19, 2017
We are really proud of these young lads. We wish them the very best of luck in this endeavor!