"When you want something, all the universe conspires in helping you to achieve it".
The quote is inspirational. But who knew this line from Paulo Coelho's The Alchemist would inspire a man to follow his passion from Germany to Pakistan, on a bicycle!
You read that right. When his dreams of traveling around the world to enjoy the mesmerizing beauty that the world had to offer, Kamran Ali left his job in a software firm, and began his bicycle journey from Germany to Pakistan in 2011.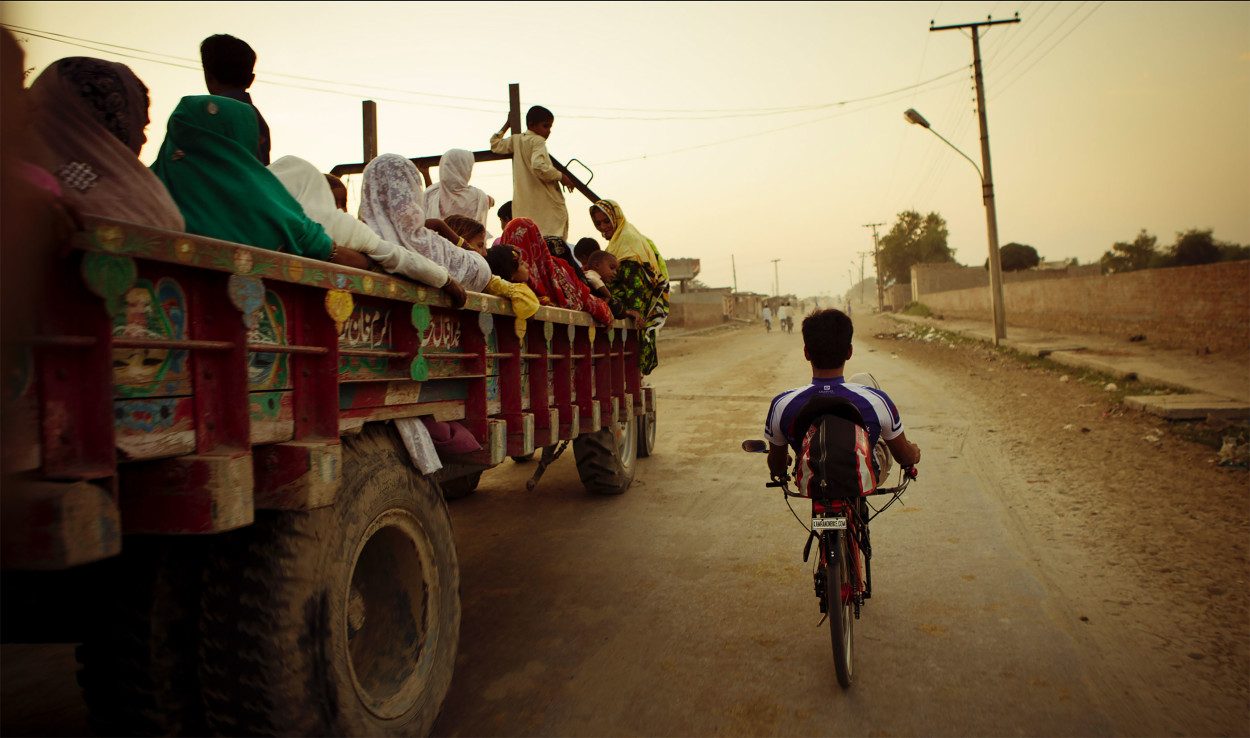 Source: kamranonbike.com
Kamran had made his first bicycle tour when he was 13 years of age, whereby he traveled more than 52 kilometers a day with two of his friends to a nearby town.
But his longest trip in Pakistan came in 2002 when he cycled from Multan to Lahore in less than two days, after quitting his job as a teacher. He left for Germany soon after to complete his Masters and PhD in Computer Sciences.
Kamran's love for freedom and passion for travel are exemplary; how many of us would leave our mechanical lives behind to follow something that truly, really makes us happy?
But Kamran's is an adventurous soul. He set off for Pakistan in 2011 from Germany. During the next forty five days, Kamran cycled through eight countries, including Romania, Hungary and Bulgaria, and reached Turkey. His travels earned him a priceless collection of memories and experiences; he met new people from different cultures, made new friends, and saw the natural landscapes in all their breathtaking glory.
Source: kamranonbike.com
Source: facebook.com
Source: kamranonbike.com
Unfortunately, he learnt of his mother's hospitalization and suspended his tour in Turkey to fly back to Pakistan. His mother passed away some time later, and it wasn't until 3 years later that Kamran resumed his journey from Turkey in 2015.
His travels took him to many countries including Iran, Turkmenistan, Uzbekistan, Tajikistan, Kyrgyzstan, China.
Source: kamranonbike.com
He finally reached Pakistan in July, 2015. He cycled to his hometown, Layyah, in Punjab.
Source: facebook.com
Kamran's is a story of bravery; the bravery that all of us need to first realize our dreams, and then to follow them, however bizarre they may initially look to you!