European club teams, especially the English league holds the most fans over the globe than any other league teams. Among them, Liverpool is the most popular and underrated club of all time.
It's not like Liverpool didn't manage to win any major trophies for the past decade. The Reds sabotaged Ac Milan in the 2005 Champions League final with the heroic comeback. Also in 2019 defeated Barcelona with the 4-0 at Anfield in Semi-Finals.
Liverpool had made many records and even broken as well.
Liverpool faced many challenges but fought against it bravely as well for their fans.
Various managers took charge of the team and led them to lift some English league trophies. There were players who exhibited their skills for the club, but there's only one key player who invested his everything. None other than "Steven Gerard."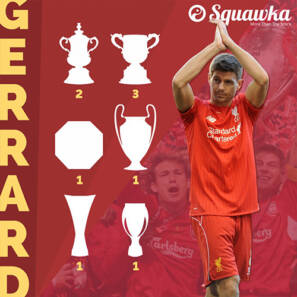 Steven Gerard has won several titles for Liverpool under his captaincy which includes: two FA Cups, three League Cups, the UEFA Champions League, UEFA Cup, FA Community Shield, and UEFA Super Cup.
Playing 17 seasons at Anfield, he won everything except the Premier League title. Finished three times as a runner-up.
Last season Liverpool set so many records and even broken some of them as well. Last year's season was Liverpool's most dominating season ever in the Premier League history.
In 2019, Champions League winner and then next year 18th Premiere League title winner of 2020.
The fans were hoping for the same outcome in the next season. But first, let's look into their some historic records and refresh some memorable moments from the last winning season.
Liverpool Unimaginable Records:
There's no doubt Jurgen Klopp has made Liverpool on some other level, he invested so much in each player and made a dominant team in the Premier League.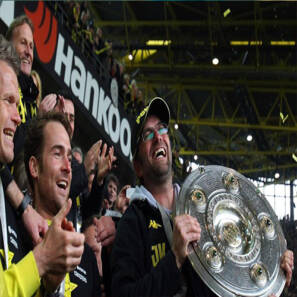 He is the one, who led Dortmund towards the winning race of Bundesliga and the same thing he has been trying the day he landed at Anfield.
Without heavy signing, he made players within Liverpool's youth team and signed some major ones which helped them to lift the major trophies for Liverpool
 In the 2019-20 season of the premier league, Liverpool managed to break their own 21 long successive home run victories (24). Klopp's side started their season as the best recorded by top league teams.
With 26 wins and a draw from their first 27 games, that's what made them monsters. Liverpool played 38 matches, won 32 which was the best performance by any other top-flight teams in Premier League.
Apart from winning, they have secured 104 points which were way more than the usual and none of the teams have done it before.
Last season Liverpool was leading the points table with 26 points, which was unreachable for any team, and that led them to lift their 18th Premier League Title.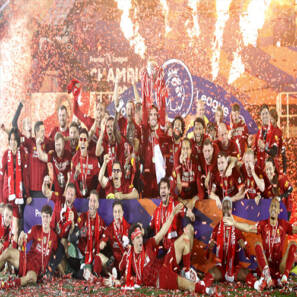 Since Sadio Mane came in the Liverpool squad they have never been beaten in their home in Premier League season.
Even in the current season, they were close to beat the longest home run unbeaten streak of Chelsea 86 games, but Burnley shattered their dream when they defeated them 1-0.
Although it's unimaginable to surpass Jose's long-run unbeaten wins for any club.
Liverpool's Downfall with Wounds:
But this season the whole picture is different, they are not in the top 3, not even at the 5th position, they are standing at 6th position after their defeat against Everton.
What exactly happened this year? Liverpool was dominating against all odds, but some major injuries demolished their second consecutive Premier League title dream.
If injuries didn't happen at that time, they would have managed to give the best fight to each team even to the invisible Manchester City who is unbeatable currently.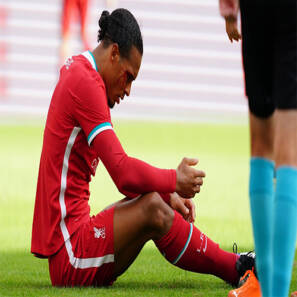 In the early of the season, Virgin Van Dijk faced a brutal ACL injury against Everton, which cost him the whole season out and along with Gomez, Diogo Jota.
The Reds were even able to secure some victories with the strong enough mid-fielders, but soon they also got some serious injuries as well.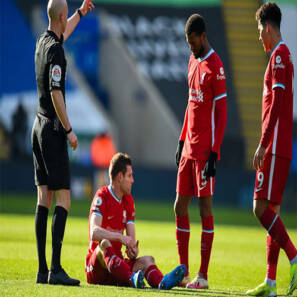 Among the previous injuries list, 2021 even started with some injuries where James Milner and Jordan Henderson recently injured too.
Europa League is ready to welcome their old candidate next season, because everyone knows the situaiton.
Liverpool fans hoping their main defensive lineup to return for next season and get back on track.
What do you think of the story? Tell us in the comments section below.