Pakistan is experiencing the rise of unemployed educated people, particularly jobless graduates. The unemployment rate among degree-holders is nearly three times higher than that of the other overall unemployed people. It is not uncommon for degree holders to be caught up in unforeseen circumstances.
Omar Ayub, an MBA graduate from Bahira University, sells the vada pav – the vegetarian fast food dish. His stall called 'MBA Vada Pav' can be found in the F-11 area of Islamabad. So, what is his story?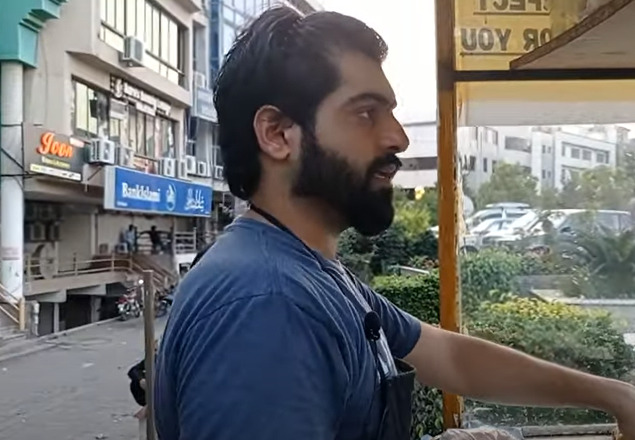 In 2019, Ayub graduated with an MBA from Bahria University. He has not been able to find a job since graduation. More so, the COVID-19 pandemic has further complicated his job search.
Pakistan's economy has badly suffered from the outbreak of the COVID-19 pandemic. This adverse economic impact of the pandemic has resulted in a decrease in employment. The pandemic has rapidly extended from the health crisis to the economic and labor market crises.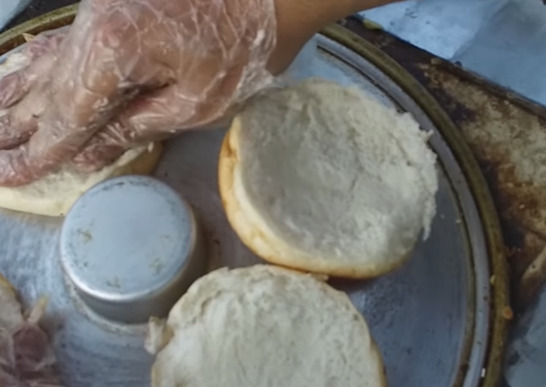 In a conversation with Independent Urdu, Ayub shared the story of his vada pav stall. "Even though I completed my degree in 2019, there aren't many employment opportunities," he said.
"I could not find a job related to my MBA," he added. "I had a very difficult time finding work. Then came COVID-19. Since many of those who were employed were getting fired, I figured why not do my own thing." Then Ayub came up with the idea to start his own small business using his MBA degree.
'I am happy'
Ayub started his MBA Vada Pav stall on Sept 12. Every day, he arrives at his stall at four in the evening and sells Vada Pau until one in the morning. Vada pav is a deep-fried potato dumpling placed inside a bread bun (pav) sliced almost in half through the middle. It comes with one or more chutneys and green chili pepper.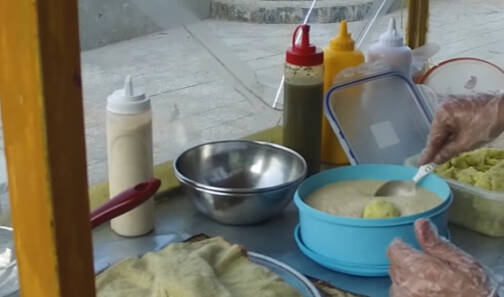 "Vada pav is a different food item that was not available in Islamabad," Ayub continued. "To build a name for yourself in the market, you must come up with something that is unique. This is why I wrote that I am unemployed alongside MBA Vada Pav on the name of my stall."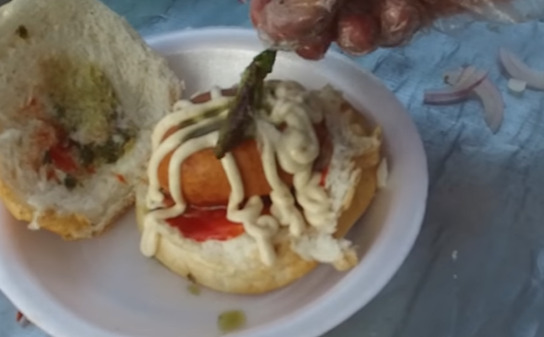 Ayub used to only sell two pavs a day when he started working, but now he sells 70 to 80 pavs a day. "I am just happy to be working," he said.
Check out his interview
Meanwhile, in the Blue Area of ​​Islamabad, Muhammad Omar Kamal, a trained fellow from LUMS sells homemade biryani.
There are many similar stories. Abdul Malik, who earned a degree in aeronautical engineering from China, is now selling sharbat in Pakistan known by the name of 'Muhabbat ka Sharbat'. What were his circumstances?
Arsalan Ahmed is another young graduate from Karachi University's department of economics. Why did he set up a stall of French fries and limca?
Story Courtesy: Independent Urdu
What do you think of this story? Let us know in the comments section below.