Perfect casting and a splendid creation, the craze of the hit 90s' American comic series "F.R.I.E.N.D.S." is still going strong. With Central Perk becoming the famous hanging spot because of the series, fans have always wanted to experience the magic.
Well, the dream has finally come true for Karachites as Central Perk from "F.R.I.E.N.D.S." just landed in the metropolis and everyone's like Oh My God!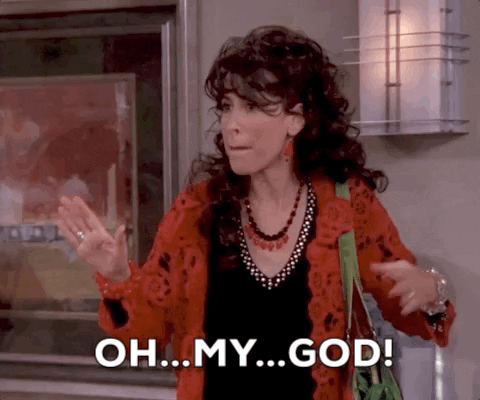 Central Perk cafe from "F.R.I.E.N.D.S." opens in Karachi!
The sitcom has been lighting up our mood and television screens worldwide since its inception in 1994. Back in 2015, the first Central Perk from "F.R.I.EN.D.S." was opened in Peshawar with the same structure as the series. Now, Karachi has been blessed with another Central Perk cafe and it is everything that a "F.R.I.E.N.D.S." lover was missing in life.
Don't the entrance look familiar?
The cafe is completely built as per the show along with the matching color choice and big orange couches for the visitors. Though it would be disappointing to not have Phoebe Buffay singing smelly cat at this Central Perk, it will surely be an amazing experience. Particularly, the newly opened cafe is located at Allama Iqbal Road, PECHS Block 2 opposite Red Apple Restaurant.
Thankfully, the food here doesn't smell like feet!
Well, no idea about others but a true "F.R.I.E.N.D.S." fan would definitely visit and recall all the memories related to it. As per the collected information, Karachi's Central Perk has a vast menu with various choices to order from. Having a complete fast food range and a few Italian dishes, the cafe is also serving different hit beverages and of course the famous coffee.
Precisely, the restaurant opens at 4 pm in the evening and closes at 12 midnight which means you can spend plenty of hours sipping coffee. Well, the fun doesn't just end here as the created ambiance scoots you back to the 90s. To make the experience as real as possible, the restaurant is filled with frames of characters and their popular dialogues from the series.
Right now, the excitement is uncanny as Karachi now has its own Central Perk and WHOOP-Ah as Chandler Bing would react. Last year, the leading lady Jennifer Aniston confirmed that "F.R.I.E.N.D.S." cast is reuniting for a special project. Well, fans are really looking forward to the upcoming project and their favorite cast to return to big screens together again.
What do you think of Central Perk in Karachi? Tell us in the comments section below!