Let's accept the fact that traveling was supposed to be fun some years ago. But now, the travel experience include one more thing which is the airport look. As soon as you get done with packing your bags and heading to the airport, you have to remind yourself of the ramp of the airport that you also have to nail.
After all this hustle, you might like the rock ages more. Before you do that let's add one more incident and then take your decision. Recently the model and fashion choreographer Frieha Altaf judged mango people on their airport looks.
THAT'S HER THE QUEEN OF CATWALK
Working late pic.twitter.com/4HuEhVzica

— Frieha Altaf (@FriehaAltaf) September 5, 2017
The renowned celebrity might have forgotten for a moment that fashion game in the airport is majorly real for only public figures that go an extra mile to get the perfect look.
Wearing fancy travel clothes and spending even more money than that on the travel ticket is so not a normal people thing. It ain't a dinner or concert for them to put up their best looks.
Here's what people other than celebrities really do, they don't prefer searching for anything from big luxurious sweaters to sporty track pants in their wardrobe.
LET THEM WEAR WHAT THEY WANT TO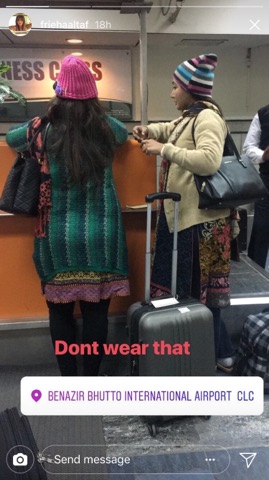 Rather, they like putting on something that can give a cozy feeling irrespective of what people think about them. By the way, did she also forget that some big names don't even believe in the bogus concept of getting trendy only get the paparazzi's popping? Nonetheless, the judging game might get her into trouble because a large number is for sure not going to like it.
HIS LIFE, HIS CHOICE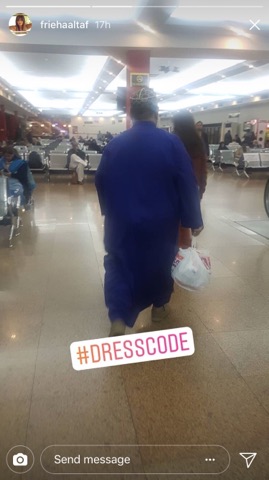 Some years back in an interview regarding the fashion industry to a leading newspaper she mentioned: "To stay on top of your game, one has to show sound judgment. I was very picky as a model and that's what has made all the difference," She added "I was very picky about everything. From who or what I wore, what my makeup looked like, which hairstyle I would have and which Director I was working with. I sort of got stuck with good quality work, that's all."
While showing her concern over the models of the current time Frieha Altaf also said, "A good look never means good luck. There is a lot of hard work needed".
IF SHE LIKES IT THEN WHO CARES?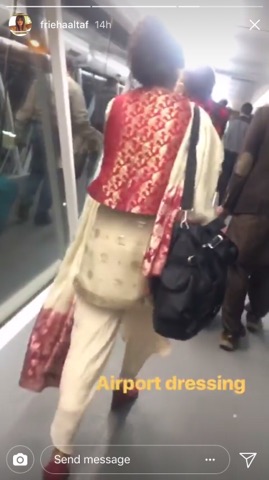 When there are so many faults in our stars already then expecting up-to-date mango people would sound a bit unrealistic to me honestly. However, keeping these statements in mind, they somehow explain why the incident of her judging people took place some days back. If you liked the article then like, share and comment down below to give us your feedback.