French President Emmanuel Macron received a slap in the face on an official visit to the southeast of France on Tuesday. While the video is circulating on social media.
In a video circulating on social media, Macron is seen walking up to a barrier on a trip to Tain-l'Hermitage outside the city of Valence. A man in a green T-shirt slaps Macron in the face before officers quickly move in. The security entourage quickly intervened to pull the man to the ground and move Macron away from him.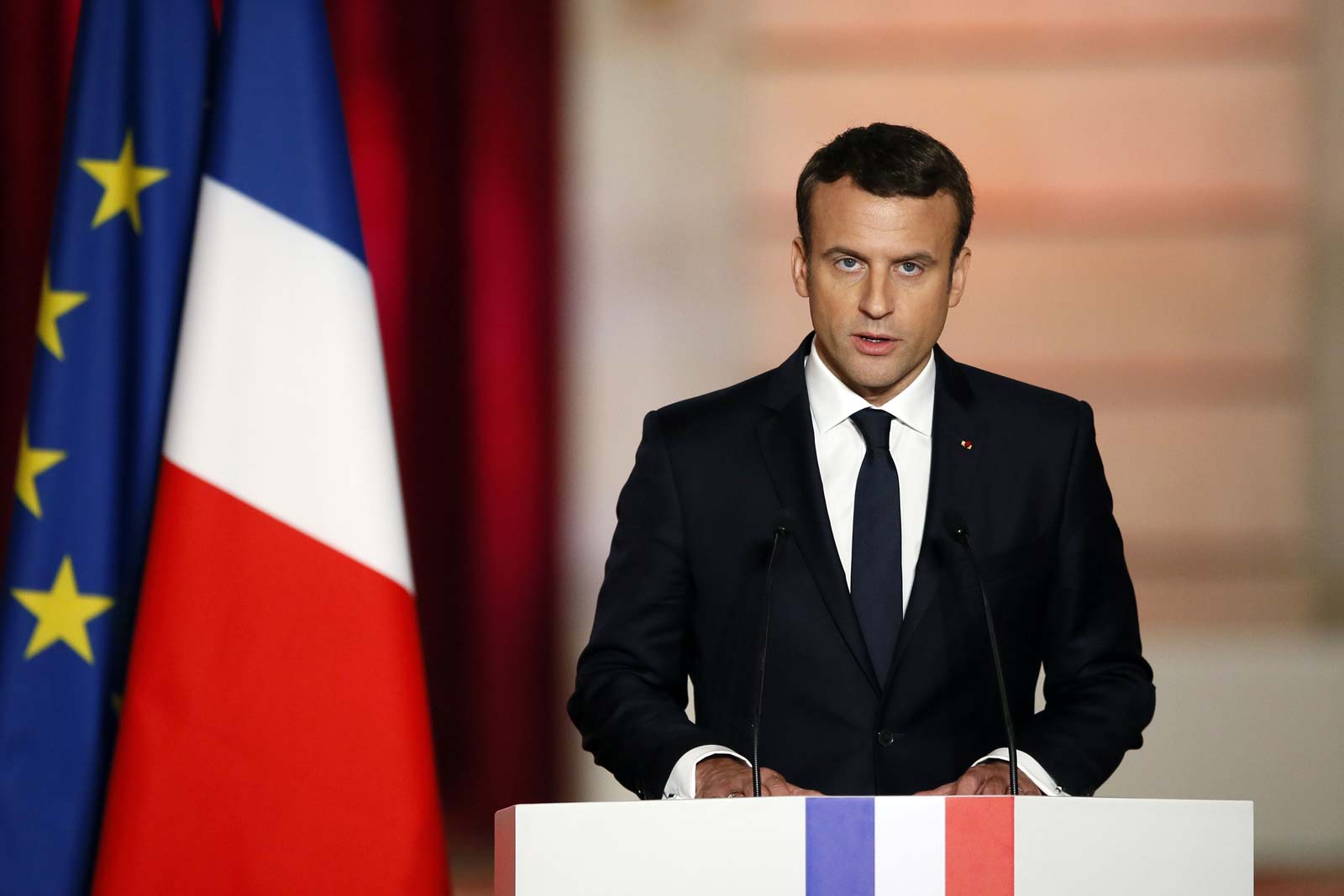 The incident took place while Macron was on a visit to the Drome region in south-eastern France. He met restaurateurs and students there to talk about how life is returning to normal after the COVID-19 epidemic.
In the now-viral video, Macron could be seen walking towards a crowd of well-wishers who were behind a metal barrier. Macron reached out his hand to greet one man, in a green T-Shirt, with glasses and a face mask. Meanwhile, the man could be heard shouting out "Down with Macronia" ("A Bas La Macronie"). The next thing we see is him delivering a slap to Macron's face.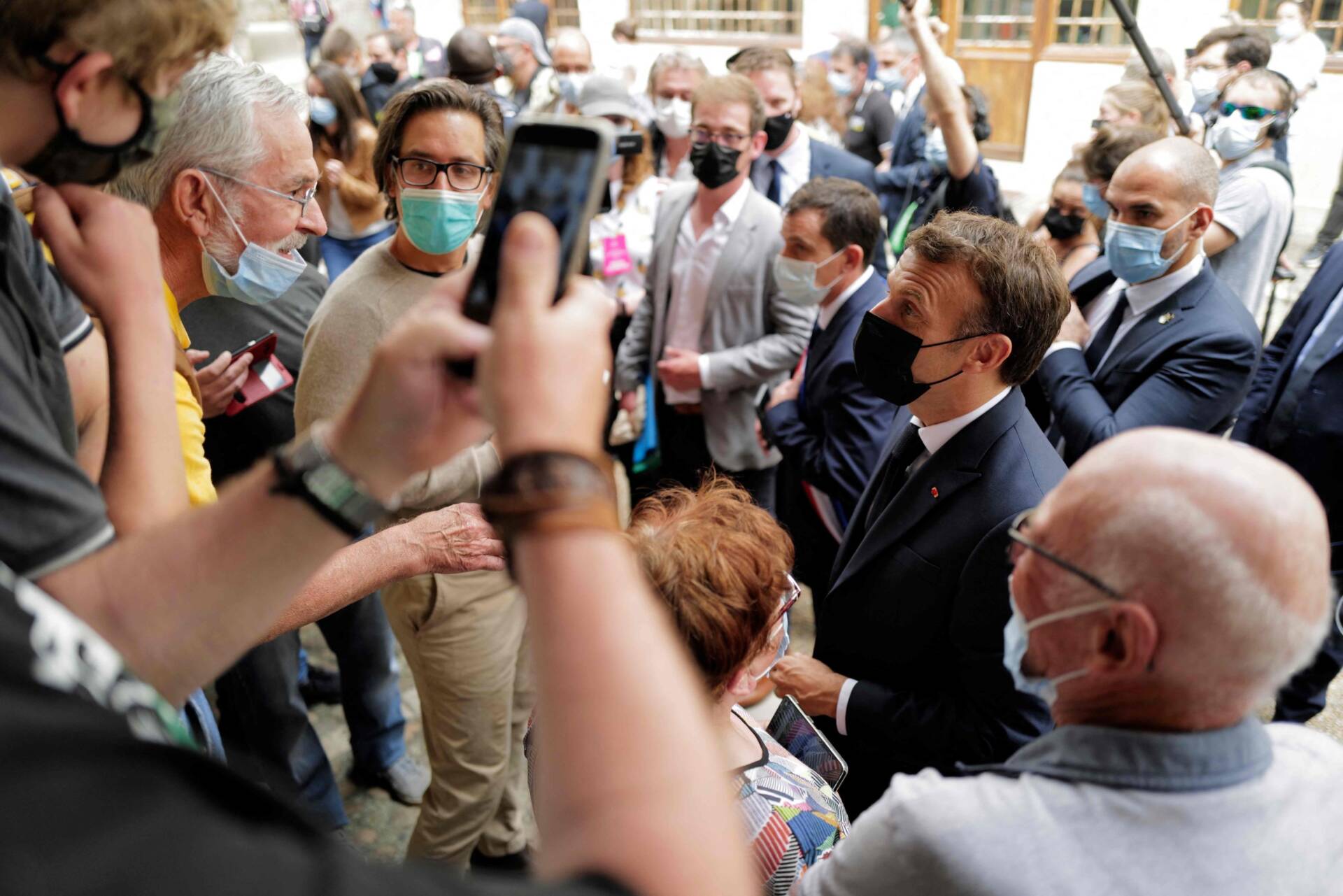 Macron remained in the vicinity of the crowd for a few more seconds. As of now, the presidential administration reportedly said there had been an attempt to strike Macron. However, it declined further comment.
Check out the video!
The identity of the man who slapped French president Macron, and his motives were unclear. Reuters reported the man was heard shouting "à bas la Macronie" (down with Macronism) before he grabbed the president's right arm and delivered a slap to the left side of his face. In addition to this, he also reportedly shouted "Montjoie Saint Denis", the battle cry of the French armies when the country was a monarchy.
Two people have been arrested in connection with the assault, according to reports. Moreover, they are being held for "deliberate violence against a person of public authority".
Meanwhile, the French Prime Minister Jean Castex later Tuesday condemned political violence and aggression as undemocratic. "I call for a renewal of the republic," Castex tweeted in French.
Muslims across the globe have a field day
Oops! Meanwhile, Macron was earlier egged in a viral video.
French government's backing of the blasphemous act earlier hurt the sentiments of Muslims across the world. Previously, Pakistanis also joined the campaign to boycott French products in response to recent controversial comments made by French President Emmanuel Macron on Islam. He defended citizens' right to freedom of speech as he refused to condemn sketches of Prophet Muhammad (PBUH).
What do you think of this story? Let us know in the comments section below.