Mali born Muslim employee, who saved many lives at the Kosher Supermarket that was attacked by the terrorists, has been honored by French authorities as a hero. They have also granted him French citizenship.
The young Muslim man, Lassana Bathily, 24, was praised by the interior minister Bernard Cazeneuve for his "heroism" and "courage", in the presence of Prime Minister Manuel Valls, during a ceremony that was held on Tuesday.
Lassana Bathily's act of humanity has symbolized Islam as a religion of peace and tolerance, said Bernard Cazeneuve.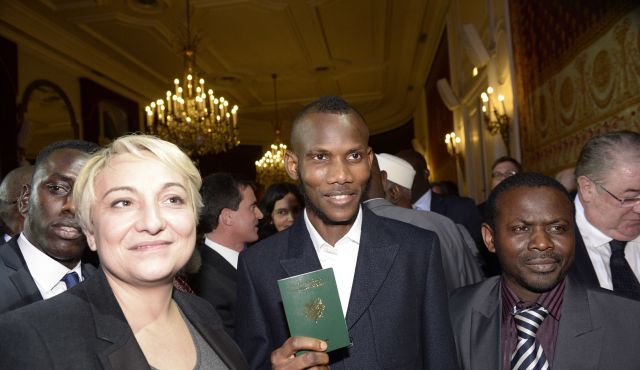 On January 9th, Lassana Bathily was in the underground stockroom of the store when Amedy Coulibaly (gunman) burst in upstairs and murdered four people. He hid a group of shoppers inside the stockroom's freezer after turning it off, and then sneaked out through a fire escape to talk to police and assist them in freeing the 15 hostages and in killing the attacker.
In 2006, Lassana Bathily immigrated to France from Mali. French authorities have decided to award him French nationality for his act of bravery during the deadly French attacks.
According to the reports, the president of the French government's refugee assistance agency, Pierre Henry said that Bathily is "a righteous one among the righteous who should serve as a role model to our youth." He added: "Lassana Bathily enriches us by joining the French nation."