Free Fire has launched its Music Video "Hum Aik Hain" to celebrate Pakistan Day – "Youm-e-Pakistan". The song has been sung by Kashmir the Band.
The music video is an inclusive effort by the Free Fire community to celebrate Youm-e-Pakistan. The celebrations are live with a lot of other initiatives by Free Fire to include gamers and non-gamers alike this Youm-e-Pakistan to celebrate together and win.
Don't miss out the music video, check out the link.
A beautiful message of "Unity" is given out to all Pakistanis out there by Free Fire this March: #FreeFireHumAikHain
The song also features three streamers: Rufe Bhai FF, HYD Squad Gamer, and A7K Gaming. The beautiful concept of the video shows the Free Fire community across Pakistan is coming together to celebrate this national day in their own unique style.
The video also features some of the best entries of the "Unity Challenge" by Free Fire in their music video making the actual community a part of the official music video.
Gamers and non-gamers unite to celebrate Pakistan Day with Free Fire's initiative. The Free Fire community has been participating in on-going competitions like "Darzi ki Marzi Challenge" to design their in-game costume inspired by Youm-e-Pakistan.
Gamers, designers, artists and literally anyone can participate in this challenge to win tablet, mobile phones and Bluetooth speakers.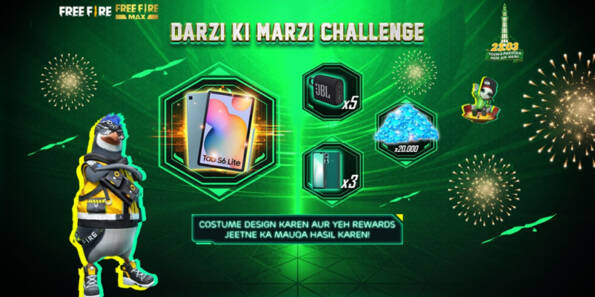 Along with this, "Unity Challenge" is live where players record their own version of parade video within the game or real life to win many in-game prizes for free.
All you have to do is download the game and join the celebrations till 26 March 2022 to win exciting prizes. If you still haven't watched the music video, do check it out and share your version of the video on this song. For more details about the competitions, visit Free Fire's social media channels and get your entries to win free prizes.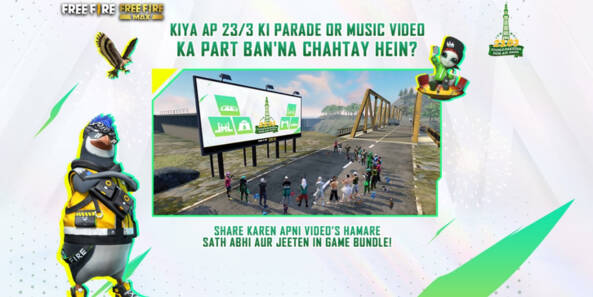 Login Free Fire on 26 March 2022 to win some most wanted in-game gun skins, character and costume bundles, and many more exciting rewards.
Don't forget to watch the music video and share it with your friends this Youm-e-Pakistan using hashtag #FreeFireHumAikHain
What do you think of the story? Tell us in the comments section below.