France has urged Middle Eastern countries to stop retail companies from boycotting French products.
It said in recent days there had been calls to boycott French products, mainly food products. In Middle Eastern countries there are calls for protest against France over the publication of cartoons of Prophet Mohammad (PBUH).
"These calls for boycott are baseless and should stop immediately. As well as all attacks against our country, which are being pushed by a radical minority," the statement said.
Several Arab trade groups announced boycott of French products in response to statements against Islam and republication of blasphemous caricatures.
Qatar University also joined the boycott campaign, announcing that it decided to postpone the French Cultural Week in protest of the anti-Islam insults.
"Any denigration or violation of the Islamic beliefs, sanctities and symbols are absolutely rejected," the university said in a statement. "These insults harm the universal human values and the high ethical principles of all societies," it added on Twitter.
In recent weeks, French President Emmanuel Macron attacked Islam and the Muslim community. He accused Muslims of "separatism". Macron described Islam as a "a religion in crisis all over the world".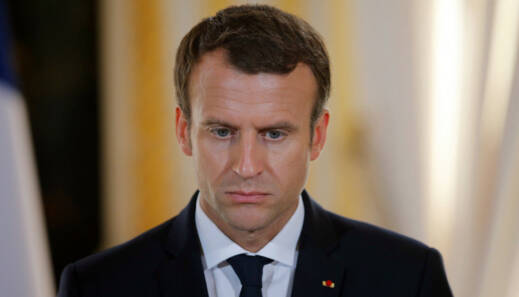 This coincided with a insulting move by Charlie Hebdo, which have drawn widespread anger and outrage across the Muslim world.
Last month, the magazine republished caricatures insulting Islam and Prophet Muhammad (PBUH). The caricatures were first published in 2006 by a Danish newspaper Jylllands Posten, sparking a wave of protests.
PM Imran slams French President Macron
Prime Minister Imran Khan slammed Macron on Sunday. Moreover, he criticized him over his anti-Muslim attitude and for hurting the sentiments of millions of Muslims worldwide.
In a series of tweets, PM gave examples of the iconic leader Nelson Mandela. He said this was a time when Macron could have put the healing touch. Instead, he created further polarisation and marginalization that inevitably leads to radicalization.
Emmanuel Macron needs 'mental treatment': Erdoğan
Meanwhile, Turkish President Recep Tayyip Erdoğan said his French counterpart needs "mental treatment" over his attitude towards Muslims and Islam.
Following Erdogan's remarks, France recalled its ambassador. "Outrage and insult are not a method," Macron's office said.
"What is the problem of this person called Macron with Muslims and Islam? Macron needs treatment on a mental level," Erdogan said in a speech in the central Turkish city of Kayseri.
What do you think of this story? Let us know in the comments section below!