France has done it again to defend their World Cup, as they had beaten the underdog Morocco who performed outstandingly throughout the tournament and shined like a diamond all over Qatar.
France has reached to FIFA World Cup 2022 finals, where they will be facing Argentina to defend their golden baby and stop the unstoppable Lionel Messi.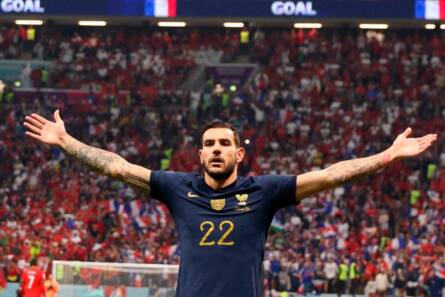 Morocco played brilliantly last night, but couldn't hold France's attack and conceded two crucial goals. Hernandez was the one who broke the deadlock within 5 minutes of the game and dismantled Moroccan players' confidence.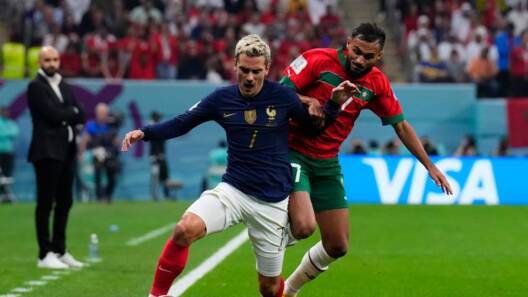 French players played in the best shape and showcased true gameplay, especially Antoine Griezmann.
France Beats Morocco To Reach FIFA World Cup 2022 Final
France took the charge in the early 5 minutes of the game when Hernandez found the net to score the opening goal for his side.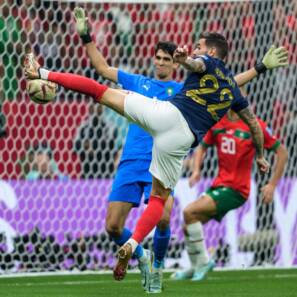 Morocco then attacked several times, but French defenders held them back, and especially Lloris made some brilliant saves.
Even in the second half, Morocco was controlling the game and got chances to equalize the scoreboard. But couldn't find the net's right spot as defenders were fully in charge to defend their 6-yard box.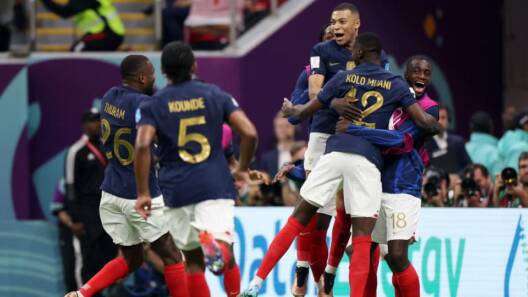 In the 79th minute, Kolo Muani with the tap doubled the lead for his side and booked the spot for the final stage of the FIFA World Cup.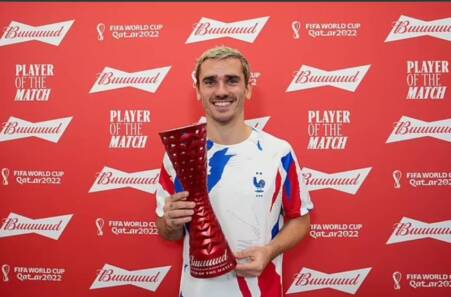 Antoine Griezmann was the player of the match because he was outstanding throughout the game and felt like he was everywhere on the field.
Didier Deschamps's Plan for Messi
After the semi-final victory, Didier French head coach shared his plan for what his player will do to Messi.
"Messi is shining in this tournament," Deschamps said during his post-match press conference after France defeated Morocco.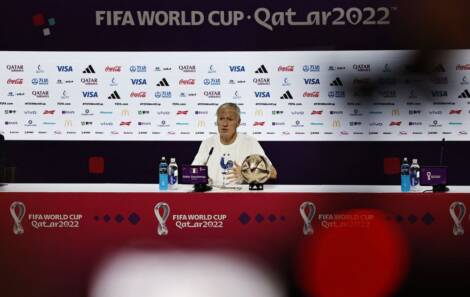 "Four years ago, it was different. He played as a center forward against us, and it was not what I expected at the time. He's more of a two-man team now, with real freedom, and he touches a lot of the ball. He's very fit physically.
"We'll try to limit his influence, just as the Argentinians will try to limit the influence of some of my players. But Argentina isn't in the same position as it was four years ago."
In the first semi-finals, Argentina outnumbered Croatia with a 2-0 final score and reached to FIFA World Cup final.
What do you think of the story? Tell us in the comments section below.