The administration of the University of Karachi is said to have detained four students of the Institute of Business Administration (IBA). The Times of Karachi report from Sunday claimed initiation of action against at least four male and female students of IBA over "inappropriate activity".
According to the details, the students were caught in two separate vehicles in the space science department. Later, they were shifted to the campus office by the security guards for further questioning.
The security guards said they sensed suspicious activities inside a car with tinted windows. As per the security adviser, IBA also recorded the statements of the students in the case.
According to ToK, the administration of the University of Karachi wrote a letter today to IBA. The purpose of the letter was to ask the management of IBA to investigate why students came to the university and parked their tinted car at an abandoned place.
Netizens express their displeasure over the IBA incident
The IBA incident has sent shockwaves among social media users across Pakistan. Many users did express their displeasure over this incident. They said the administration must take strict action and make sure such incidents must not occur again.
Below are some of the reactions from Twitter:
Consecutive incidents of suspicious activities involving IBA students
This is not the first incident that involves IBA students indulging in suspicious activities. Earlier in October, six suspects were harassing two IBA students in the premises of the University of Karachi. Police did arrest the culprits. However, they later got a release on on bail.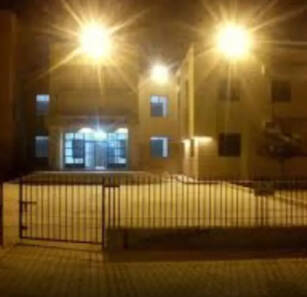 The case got viral when a male student accompanying two female friends in a car shared his story on social media.
The harassers reportedly followed the car. They kept on hooting at the female student. At one point they forced the car to stop before the driver of the vehicle was able to break free and reach security check post. Many citizens also compared this incident to the Lahore motorway incident.
What do you think of this story? Let us know in the comments section below!