There's no chill among the Indians when it comes to the Pakistanis and that goes vice versa as well. The arch rivals, most of the times, cannot spare one another. On the other hand, the public figures, well most of them, have been very open it comes to fixing the relations between the two countries.
Indian tennis star Sania Mirza and Pakistani all-rounder Shoaib Malik's marriage is a symbol of how there are people who would wish to amend relations between the two countries. However, rest of the population mostly isn't ready to accept this wholeheartedly.
Sania Mirza and husband Shoaib Malik decided to take a tour to England and have been spending time with great company. Their company includes former Indian cricketer Zaheer Khan, his wife Sagarika Ghatge, Indian bowler Ashish Mehra and Indian actor Harman Baweja.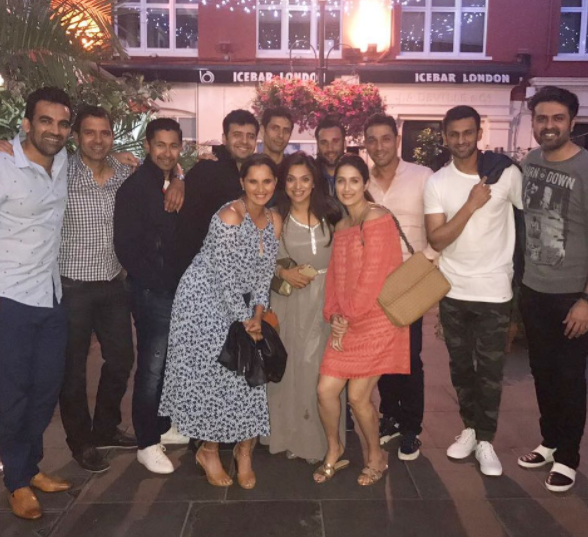 As soon as Indian actress and wife of former cricketer Sagarika Ghatge shared this picture on her Instagram, people started commenting on how the Indians are posing with Shoaib Malik.
Here are a few comments:
Malik is Wearing White in this Picture
Some More and More Hate

Calling Sania "Anti-Indian"…

Here's the link to the picture:
It is indeed appalling to see how locals are mixing politics/rivalry with sports. Sports need to be kept out of politics and just be taken as an entirely new subject, despite the prevailing hatred among the countries from decades.