As the celebrations of love are about to begin, romance has spread all over. But, unfortunately, everyone's not that lucky. This Valentine's day, when couples will be locking eyes and making life long promises to each other, singles are in for something more exciting. foodpanda is giving out incredible discounts this 14th February and singletons can't stop drooling over their delicious Valentine.
Lonely and hungry? Make foodpanda your partner this Valentine's day!
So, why wait? Satisfy your cravings with foodpanda now with the hope that you'll not hear 'i have a boyfriend' in return. Currently, Pakistan's social media is flooded with posts asking foodpanda to be their food mate this Valentine's day. Not coming slow, foodpanda has come up with exclusive discounts for all the lonely people out there who used to think that 'unki wali alag hai'.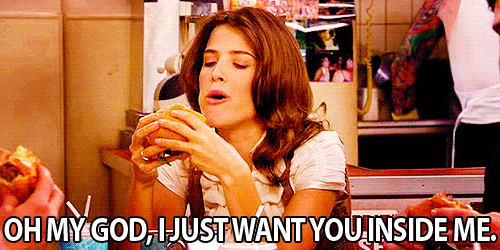 Wait! This isn't all. Since Valentine's day is primarily to celebrate love, the piping hot foodgasm is not only for the loners. Showing singles the love they actually deserve, foodpanda has offers for everyone. To all the couples in love and those who are 'prone' to love can easily avail the discounts and make their way to the heavenly world of exceptional delicacies.
foodpanda to the rescue!
Well, there's no deniability that foodpanda has always been the support system for many when it comes to sudden food cravings. As of now, people are hitting pretty hard on foodpanda because 'line to sab maartay hain'. While some shared their wonderful experiences with the app, others tried to serenade it with awkward cheesy pickup lines but obviously its all worth it.
Why fear? When foodpanda is here!
Marun Gamla ya Marun Line,
Please #PandaBeMine 😉❤️@foodpanda_pk Qabool hai? 💍 pic.twitter.com/QapugJeBHV

— Imad Kazmi (@imadismm) February 13, 2020
Except for food!
Are you a magician? Because whenever I look at you, evergthing else disappears!#PandaBeMine pic.twitter.com/uOvbapWFFv

— President. (@Syedakanwal_) February 13, 2020
That's what the mouthwatering food does to you!
Are you @foodpanda_pk? Coz I am craving for you.

— Capt. Arham 🇵🇰 (@ArhamSayss) February 13, 2020
Bs 10? Koi baat nai, foodpanda hai na!
@foodpanda_pk yeh check kro inko😂 sirf 10% discount? Are you kidding me? 🤣

Dekhna abhi kese Foodpanda mjhe 50% discount dega😉 https://t.co/5fO3yxCF5A

— Imad Kazmi (@imadismm) February 13, 2020
Woah! That was pretty slick from foodpanda!
Worried about a discount? We're here to make it count❤️ Just peek into your DM for a surprise worth much more than a 10% discount 🔥 pic.twitter.com/fPJjB62ecN

— foodpanda.pk (@foodpanda_pk) February 13, 2020
Foodgasm till the end!
A relationship with food always sounds cute 😜 #BeMyFoodMate pic.twitter.com/tYuRMmagfS

— foodpanda.pk (@foodpanda_pk) February 13, 2020
Don't worry, foodpanda has got your 'single' back!
Yaar @foodpanda_pk singles k liye kuch lao naa 😋#PandaBeMine pic.twitter.com/kuDtU7AUXO

— Nouman Younas (@Noumaan22) February 13, 2020
Read Also: Bollywood Star, Sonam Kapoor Talks About Foodpanda's First Female Rider
"Hello apna order receive kr len!"
Same condition is mine when I get @foodpanda_pk rider text "Hello apna order receive kr len" #BeMyFoodMate

— Zunair Khan (@zunairkh) February 12, 2020
Relationship status: In a love affair with foodpanda!
But @foodpanda_pk is all mine this Valentine's Day. Tell her Panda, you are taken already ❣️ #BeMyFoodMate https://t.co/cOideOrcPS

— Abeer (@DMisHaram) February 12, 2020
foodpanda's classic way of striking the food wand at the right time must be appreciated. Because nothing beats loneliness better than tempting food. This Valentine's, foodpanda is giving out unbelievable discounts and exclusive deals on many market-leading eateries across Pakistan. So, don't wait like those who wait for the 'right time' and satisfy your food urges with foodpanda.
Make foodpanda your valentine this year because 'ye dhoka nahin dega'!
What are you going to order from foodpanda? Tell us in the comments section below!