2020 has been a year of challenges, grief, and general uncertainty. When it comes to Pakistan, the MVP of 2020 hands down, goes to the food-delivery app, foodpanda.
Ever since COVID hit, the lives and livelihoods of millions of Pakistanis fell at stake. This is where foodpanda stepped up, and created opportunities like no other company.
From employment opportunities to creating home-based business opportunities for women, allowing people to get essentials delivered to their homes so they can stay safe, and even helped out with rescuing stranded people – foodpanda was everywhere.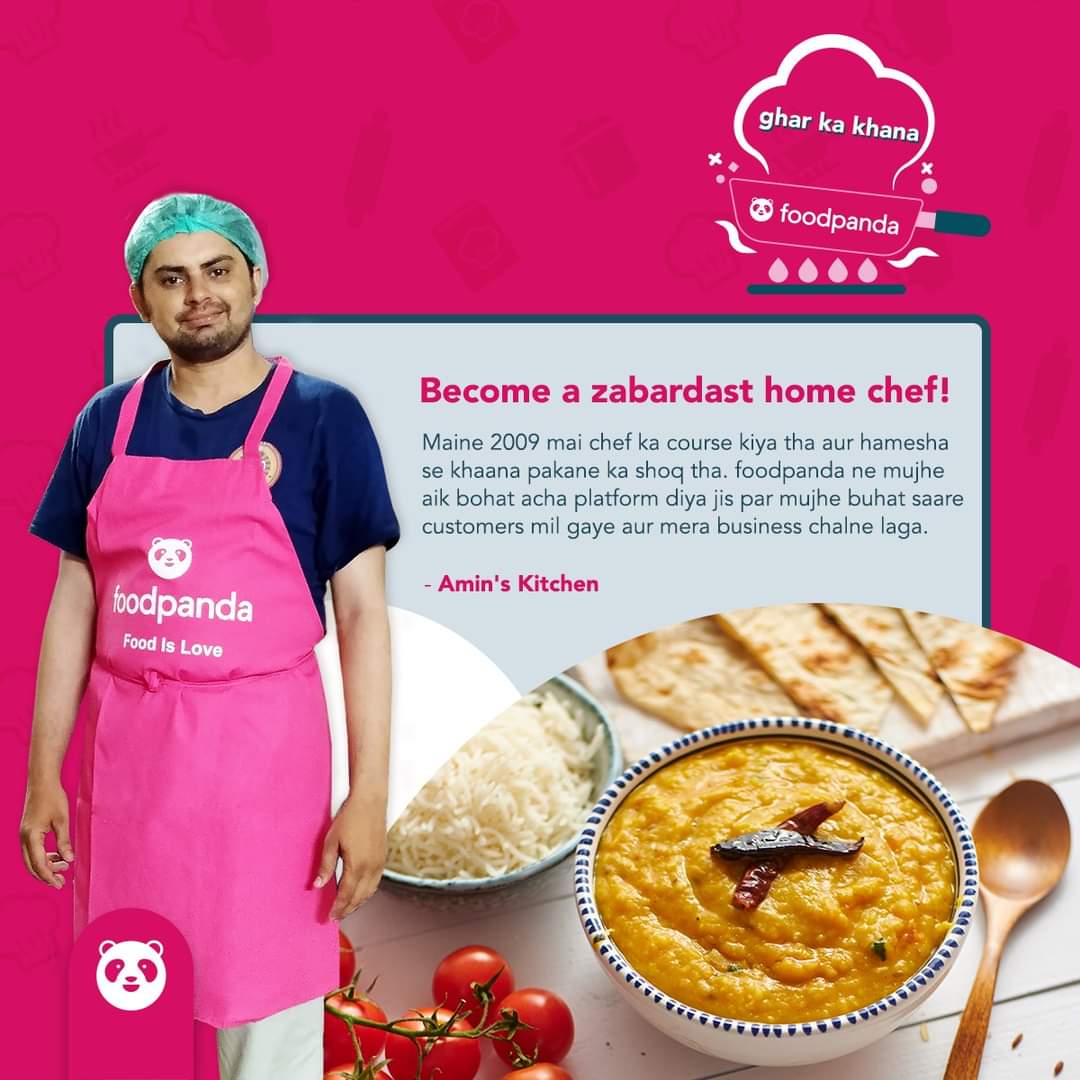 Foodpanda's quick thinking gave Pakistanis an opportunity to earn from home, early on in COVID. The 'Ghar Ka Khana' platform was an instant hit and supported people across the nation.
The numerous discounts presented through the foodpanda app increased revenue growth and ease for foodies all over Pakistan. If this wasn't enough, foodpanda went on to provide access to loans for vendors in collaboration with Finca, discounted shop insurance (in partnership with TPL) and COVID-19 health insurance.
Watch this foodpanda HomeChef narrate her success story during COVID-19
Supporting the country's weakened economy, over 10,000 vendor partners and foodpanda HomeChefs completed more than 30-40% of their orders through the foodpanda app.
During COVID-19, foodpanda was hands down the most successfully operating company in Pakistan. For their foodpanda heroes, the company provided monetary assistance, compensation for loss of daily earning and other help in cities where operations had stopped.
Here's how foodpanda transformed the life of its riders (heroes)
All in all, it's safe to say, foodpanda did a terrific job during COVID-19 and even once the lockdown opened. When the country's economy was hurting, with businesses closed down, foodpanda served as Pakistan's economical backbone and continued operations in the toughest conditions.
And hey, who can forget the foodpanda heroes who saved many stuck in the terrible Karachi rains – the company surely is training its riders (heroes) to do more than just their job.
Well done, foodpanda!