When the food scene in Pakistan seemed not-so-happening, none other than Pakistan's beloved online food ordering juggernaut, foodpanda, pulled together with nation's number one choice for premium fast food, OPTP, to put up a stellar #WeekendMania for all the food lovers out there!
A true feast including 4 of OPTP's top-selling GMC burgers, 2 original buckets of their signature Belgian fries and a 1.5-liter soft drink at an incredible price of Rs. 699 only, which means you can literally order a delicious meal for four by pooling a mere amount of Rs. 175 per head. Isn't that unbelievable?!
Take notes: This jaw-dropping combo is exclusively offered on foodpanda from January 28th to 30th April only, that too with a limited stock available.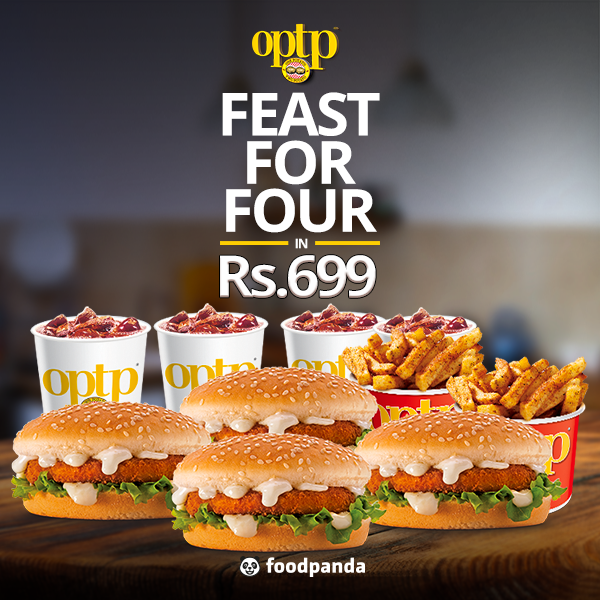 This news has taken the digital media by storm and all the foodies can't wait to relish a feast. Some plan to execute the long-awaited meet ups with their squad while others have intended to have a family weekend. Even the one who always goes light on the pocket is all up for a get-together (because Rs. 175 is all you need!).
Further, they say good things come to those who wait, but here the call of the #WeekendMania is not to wait for! So, grab it before it's gone! And here's how to do it:
Mark your calendar for Friday, January 28, 2017.
Take hold of the last 200 rupees you saved.
Make a special prayer that you be the first one to order it.
Order the OPTP as soon as the clock strikes 12 noon on Friday.
Enjoy!